The Tampa Bay Lightning wasted a golden opportunity to eliminate the Pittsburgh Penguins on Tuesday. They'll give it a go again later tonight when they pay Consol Energy Center a visit. Will the Lightning trounce Pittsburgh? Or will the Penguins prevent Tampa Bay from advancing to the Stanley Cup Finals for the second year in a row?
NHL News and Predictions
---
Lightning vs. Penguins Game Seven Preview
Where: Consol Energy Center, Pittsburgh
When: Thursday, May 26, 2016 8:00 PM ET
Line: Tampa Bay Lightning (+175) vs. Pittsburgh Penguins (-210); total: 5.0 – view all NHL lines
TV Broadcast: NBCSN
---
Betting on the Tampa Bay Lightning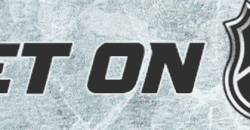 Tampa Bay beat the Rangers on the road in Game 7 of last season's Eastern Conference semifinals. Can the Lightning do it again?
The answer to that hinges mostly on whether the Bolts can slow down Pittsburgh's offense. The Pens have outshot Tampa Bay in each game of the series thus far and that's not helping backup goalie Andrei Vasilevskiy. Vasilevskiy has done a decent job of minding the net in lieu of the injured Ben Bishop, but he'll need his teammates to take more control of the puck. Vasilevskiy, who allowed four goals on 33 shots faced in a 5-2 loss in Game 6, is 3-3 with a 2.88 GAA and .921 SV% this postseason.
Brian Boyle supplied Tampa Bay both of its goals in the last game and if the Lightning were to win later tonight, they have to coax production from their best players.
That means Nikita Kucherov and Tyler Johnson will have to play with a sense of urgency after combining for just two shots on goal in Game 6. Kucherov and Johnson are the top two scorers for Tampa Bay these playoffs with 11 and seven goals, respectively.
The Lightning are 5-1 in their last six road games.
Betting on the Pittsburgh Penguins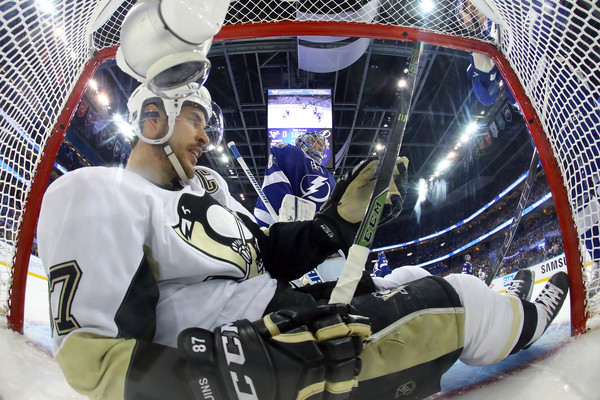 Sidney Crosby is big time. Crosby scored a goal and recorded an assists in Game 6's victory, a performance that earned him first star honors.
Now, Crosby and company get to enjoy a home-ice advantage in a do-or-die Game 7. The Penguins are 7-3 in their last 10 games at Consol Energy Center.
Crosby penchant for delivering in a timely manner can't be any more highlighted than his three game-winning goals in the series. That being said, Crosby's far from the only Penguin Tampa will have to watch out for. Of course, there's the line of Carl Hagelin, Phil Kessel, and Nick Bonino, which has generated 17 goals in the postseason. The number of talented scores from top to bottom of the Pens' line order has given Tampa Bay a tremendous headache and that's likely to be the case again later tonight.
Don't forget that the Penguins also have Matt Murray in between the pipes. Murray made a successful comeback after getting benched in Game 5, as he stopped 28 of Tampa Bay's shots in Game 6. With the way Marc-Andre Fleury embarrassed himself in Game 5, there's no way Mike Sullivan will deploy the veteran in tonight's game.
Murray is 10-4 with a 2.30 GAA and .924 SV% in these playoffs.
Writer's Prediction
Pittsburgh (-210) wins, 2-1.

Comments
comments