There is no shortage of saddening stories of multi-millionaire athletes who imploded financially, causing their lives to spiral out of control. Allen Iverson couldn't afford a cheeseburger; Mike Tyson continues to go in and out of rehab facilities; Lenny Dykstra got nailed for being a big swindler. The list goes on and on.
However, not all athletes are one-day millionaires. Unlike their bankrupt colleagues, George Foreman, Tony Hawk, and Magic Johnson also found financial success outside the realm of their respective sports. Here's a short list of other sports figures who hit it big by throwing their hat into the entrepreneurial ring.
The Seven Most Successful Retired Athletes
1. Michael Jordan
Estimated 2014 net worth: $650 million*
*all estimates per celebritynetworth.com
[sc:NBA240banner ]Michael Jordan's bank account must make his trophy case seem light. Jordan's deals with Nike, Gatorade, 2K Sports and UpperDeck, to name a few, net him around $80 million a year. In 2013 alone, Forbes reported that Jordan made $90 million. With that kind of cash flow, it's easy to see how Jordan is able to keep his cool, despite owning the god-awful Charlotte Bobcats.
2. Magic Johnson
Estimated 2014 net worth: $500 million
Johnson earned his nickname on the court, but could just have easily coined it with the magic touch he's shown in the business world outside basketball. The former Laker's fortune is an estimated $500 million, which he mostly made with his movie theater chain Magic Johnson Enterprises. Johnson is also a part-owner of the L.A. Dodgers, one of the highest-spending teams in MLB.
3. George Foreman
Estimated 2014 net worth: $250 million
Foreman used to beat up large men during his run as one of the best heavyweight fighters in the golden era of the weight class. After hanging up his gloves, Old George rung up an even bigger knock out after allowing his name and likeness to be used for the George Foreman Lean Mean Grilling Machine. The grill was a massive success–who hasn't enjoyed a perfectly-grilled panini cooked on a Foreman?–and Foreman sold his rights in a $137 million deal back in 1999.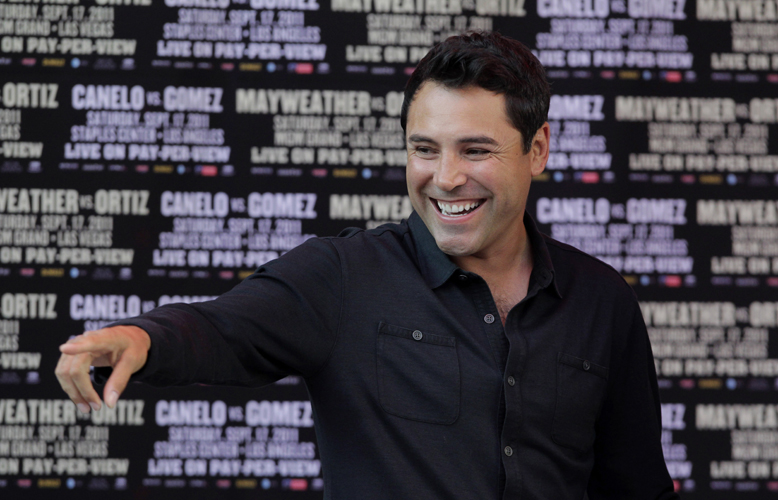 4. Oscar De La Hoya
2014 net worth: $200 million
Boxing is called the sweet science. But for the Golden Boy, it's a sweet business too. As one of the biggest pay-per-view draws in the sport's history, De La Hoya's fights earned his promoters over $600 million in revenue. He now owns 50% of Golden Boy Promotions, one of the sport's biggest outfits, with over 40 fighters and an annual gross revenue of more than $100 million.
5. Roger Staubach
2014 net worth: $600 million
Staubach's rookie salary in 1969 of $25,000 was hundreds of thousands lower than the NFL league minimum this season, but Roger didn't let that hold him back. After his playing days, Staubach made a fortune few other athletes could match. The Hall of Fame quarterback took to the real estate business after retiring from football and established The Staubach Company. In 2008, Staubach sold the company to a Chicago-based firm for a staggering $640 million.
6. Tony Hawk
2014 net worth: $120 million
Tony Hawk led skateboarding into the mainstream consciousness and in turn made the sport a lucrative business that he happened to be in the best position to capitalize on. He founded his own skateboarding business, BirdHouse, and partnered with Activision to create what would become one of the best-selling video game franchises of all time.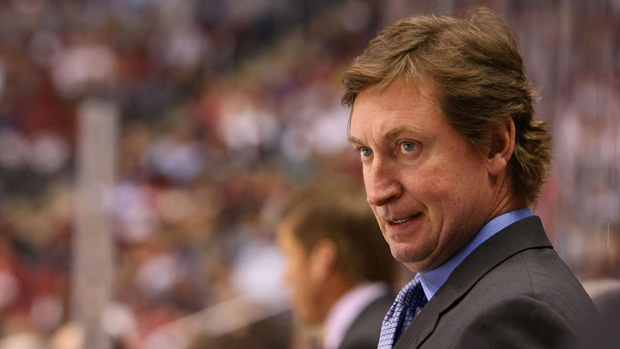 7. Wayne Gretzky
2014 net worth: $200 million
The Great One spent years in his "office" behind his opponents' nets. Today, Gretzky sits in a more traditional office while managing his many business ventures, which include a restaurant and a winery.
Gretzky is also an avid sports memorabilia collector. Among his most valued possessions was the Holy Grail of baseball cards, the Honus Wagner T206 cigarette card, which he sold for $500,000. Not that he was worried about the sale price: it has been estimated that Gretzky made close to $94 million between 1990 and 1998.
Bottom line? Athletes are doing alright. And after over a billion dollars was handed out on the first day of NFL free agency recently, they're not about to start struggling anytime soon.
Are we missing any big names on this list? Maybe…yours? Hit us up on Facebook or Twitter and let us know what you think.
[sc:NBA490banner ]
3,239 total views, 4 views today
Comments
comments