Pittsburgh Steelers' History – Black and Gold
Established on July 8, 1933 by Art Rooney, success was hard to come by for Pittsburgh during their early years in the NFL. Throughout the 1930's, the Pirates failed to finish a season with a .500 or higher record.
Rooney's team changed their name from Pirates to Steelers prior to the 1940 season, but the mediocrity continued for Pittsburgh. That is, until the Steelers finally made it into the playoffs for the first time in 1947. It turned out to be the Steelers' sole postseason appearance for the next 25 years.
Pittsburgh's fortunes began to turn in the 1970's when they made the playoffs eight straight times from 1972 to 1979. Lead by legendary Steelers like Joe Greene, Jack Ham, Jack Lambert, and Terry Bradshaw, the Steelers won four Super Bowls during that stretch. These feats were more than enough to earn them the "team of the decade" label.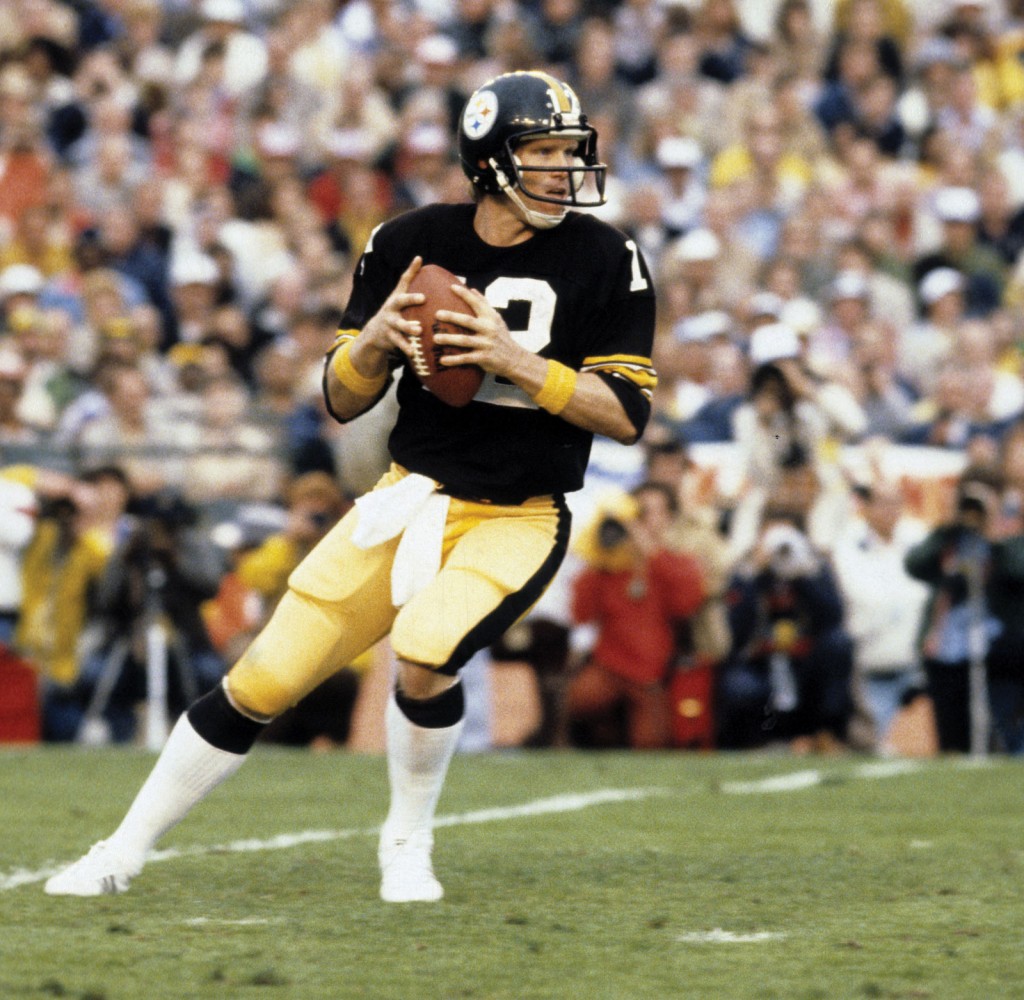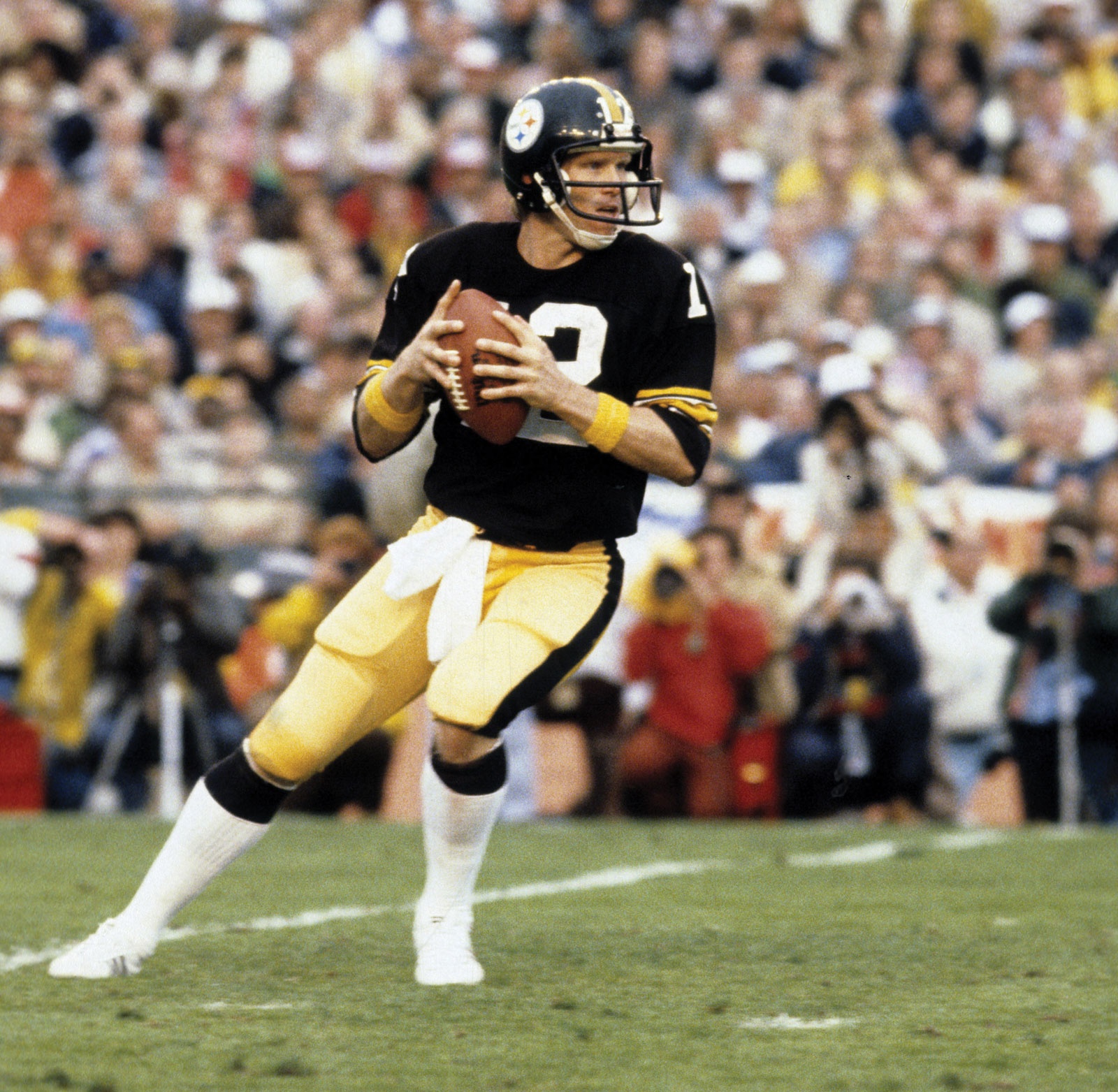 From then on, the Steelers became a formidable franchise and have come a long way from those failures in their early years. The team won their fifth and sixth Super Bowls in 2005 and 2008, cementing their status as one of the most successful franchises in the NFL.
The Name:
Art Rooney founded his team in 1933 bearing the same name as Pittsburgh's baseball team, the Pirates. Seven years later, in an attempt to strengthen their own identity, the team asked fans for suggestions for a new name. One Joe Santoni recommended Steelers because he worked in a steel mill. With steel being the city's most famous product, it would come across as a very distinctive symbol. Rooney liked it and the team became known as the Pittsburgh Steelers.
The Championships:
Super Bowl Championships (6): 1974 (IX), 1975 (X), 1978 (XIII), 1979 (XIV), 2005 (XL), 2008 (XLIII)
AFC Championships (8): 1974, 1975, 1978, 1979, 1995, 2005, 2008, 2010
Playoff appearances (27): 1947, 1972, 1973, 1974, 1975, 1976, 1977, 1978, 1979, 1982, 1983, 1984, 1989, 1992, 1993, 1994, 1995, 1996, 1997, 2001, 2002, 2004, 2005, 2007, 2008, 2010, 2011
[sc:Other490banner ]
The Home Fields:
Forbes Field (1933–1963), capacity: 41,000
Shibe Park (1943), capacity: 33,000
Comiskey Park (1944), capacity: 50,000
Pitt Stadium (1958–1969), capacity: 56,500-69,400
Three Rivers Stadium (1970–2000), capacity: 59,000
Heinz Field (2001–present), capacity: 65,050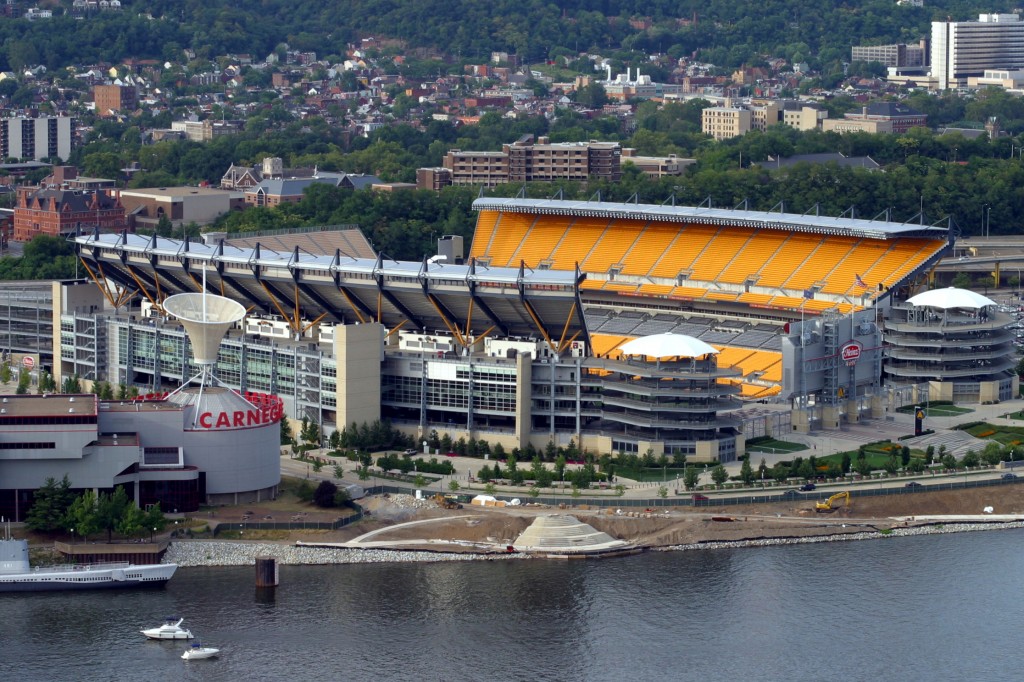 [sc:SteelersArticles ]
5,079 total views, 2 views today
Comments
comments