First Football Season:
Texas A&M's first football schedule only had two games in it. The Aggies played their first competitive football in 1894 back when it was still an independent program. In its first ever game, Texas A&M beat Galveston Ball High School 14-6 before getting blown out by Texas (38-0) in their next and last of the year.
The Name:
Texas A&M students, athletes and alumni are called Aggies. The school got this nickname from its history as an educational institution focused on agricultural and mechanical studies. The term "Aggies" became popular in the 1920's when the yearbook changed its name to "Aggieland."
Conferences:
SEC, Big 12, SWC and Independent
The Home Field:
Kyle Field (1927-present), capacity: 82,589
The Championships:
National Championships: 1919, 1927, 1939
Conference Championships: 19
Bowl Appearances: 34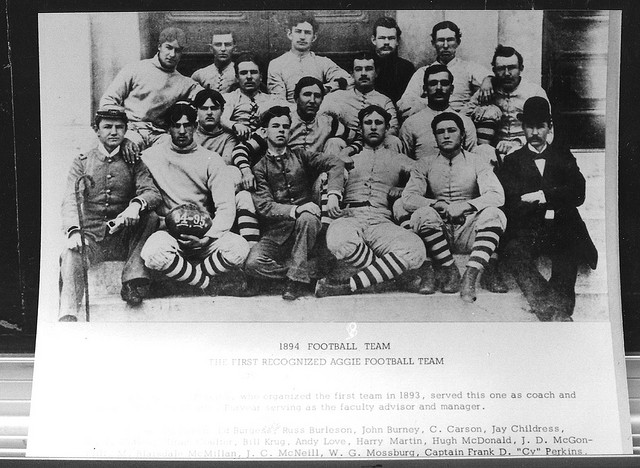 2013 Texas A&M Aggies Schedule:
See the latest betting odds and lines of the Aggies by visiting Top Bet Sportsbook.
August 31 vs. Rice
September 7 vs. Sam Houston State
September 14 vs. Alabama (#1)
September 21 vs. SMU
September 28 @ Arkansas
October 12 @ Ole Miss (#25)
October 19 vs. Auburn
October 26 vs. Vanderbilt
November 2 vs. UTEP
November 9 vs. Mississippi State
November 23 @ LSU
November 30 @ Missouri
Tune in to Top Bet Sports News for more on the Texas A&M Aggies updates and news this 2013 College Football season.
[sc:TexasAMArticles ]
2,590 total views, 2 views today
Comments
comments