Golf may be a sport mostly associated with the entitled and wealthy, but that doesn't mean that the pros are made up of a bunch of geezers or snobby uggos. As a matter of fact, many professional female golfers are quite the stunners.
Go right ahead and surprise yourself with our list of the hottest female golfers below. For more of our recent tantalizing countdowns such as this, check out the following links:
Hottest Female Athletes in Rio 2016 | Hottest WAGs of the 2016 Olympic Athletes | Hottest Beach Female Volleyball Players at the 2016 Olympics | Hottest Female Athletes of All-Time
---
Cash In on the Best Online Sportsbook Offers Now at TopBet!
---
The Top 10 Hottest Female Golfers of All Time
10. Kathleen Ekey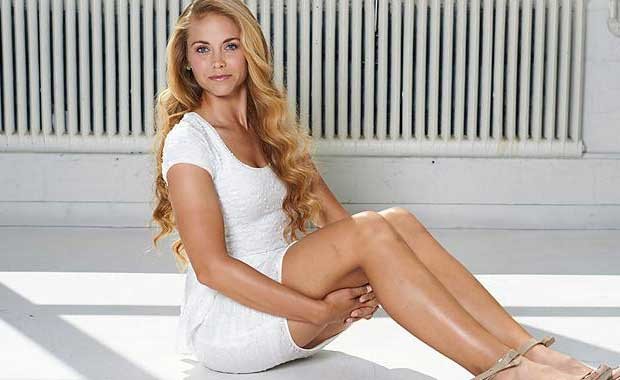 A product of the University of Alabama, Kathleen Ekey is one Southern beauty with some mad skills. She was the Futures Tour Player of the Year and top money earner in the year 2011, but has found little success during her stint in the LPGA Tour.
Wouldn't you want to head down South with her anytime soon for some whamma-'Bama action?
9. Veronica Felibert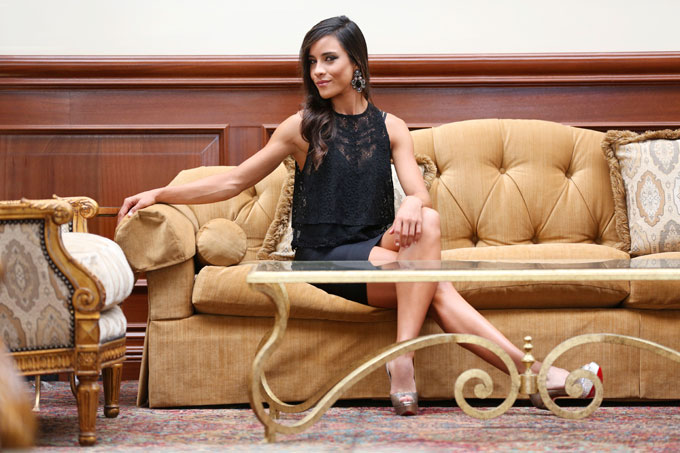 Unlike most of the women on this list, Venezuelan vixen Veronica Felibert doesn't flaunt as much skin in public. But that didn't stop her from being named one of Golf.com's hottest female players of 2015, and with good reason. Felibert has the sun-kissed complexion that will distract any golfer when she takes the greens, that's for sure.
8. Sophie Horn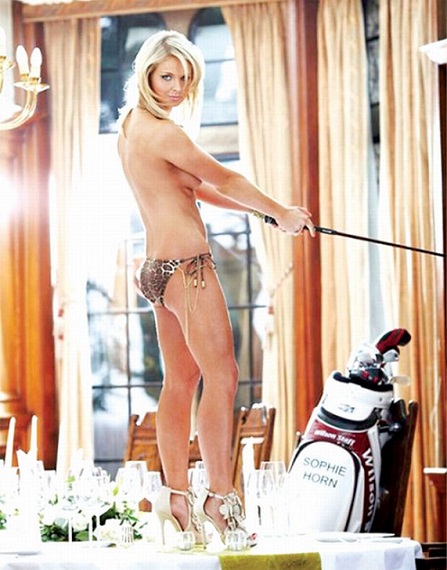 Brit bombshell Sophie Horn has already garnered many hottest-female titles from many publications that it's hard to leave her out of this list. However, Horn has some tough competition in the aesthetic department lately, so she better put out more seductive photo shoots to convince us to bump her up the standings the next time around!
7. Beatriz Recari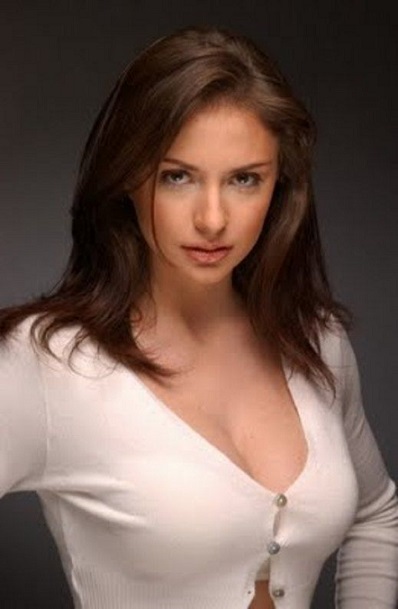 Some caddies just get all the good perks. Just ask Andreas Thorp: Beatriz Recari's current beau and club-handler. Geez, now this spicy señorita from Pamplona got us thinking about all the ways she can whack our 3-wood, if you catch our drift…
6. Michelle Wie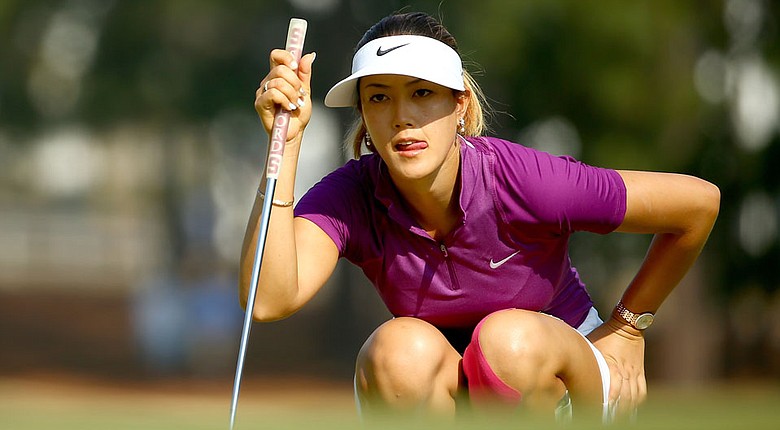 Not only is Michelle Wie one piece of eye candy, she's also one of the most successful women from the LPGA Tour on this countdown.
The 2015 U.S. Women's Open champion of Korean descent has gotten the attention of the mainstream public more so than most of the ladies here that she's Pawnee, Indiana Councilman Jeremy Jamm's number one crush. Don't judge Jamm too much, though; we've all been through the photoshopped-fantasy notions before.
5. Paulina Gretzky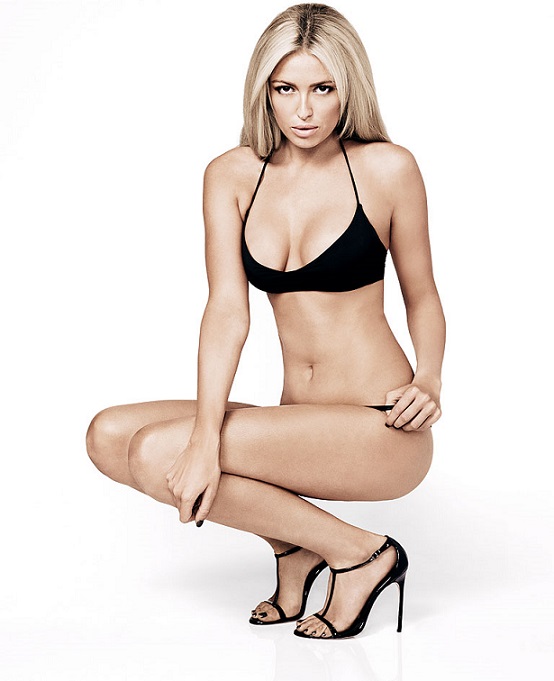 Okay, so we went out on a limb by adding golfer-by-extension and The Great One's daughter, Paulina Gretzky, on this here list. Paulina's more of a celebutante than a golfer, but she is engaged and has a son with PGA Tour staple Dustin Johnson, so there's that. Plus, just look at her!
Did Paulina choose a golfer over a hockey player because long, hard sticks are better than the wider variety? Better not ask her that question in person, or big daddy Wayne might pull a Happy on us.
4. Sandra Gal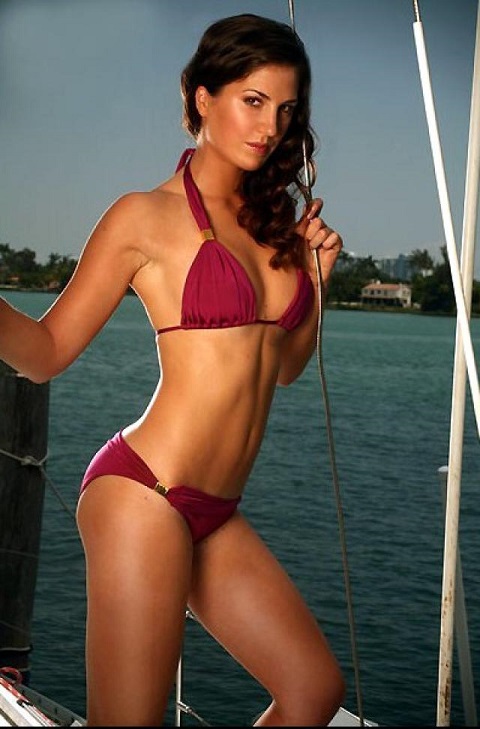 Hailing all the way from Germany, Sandra Gal is nothing but fierce on the greens, despite what her kindly surname might suggest. The highest world ranking that this gorgeous golf gal ever attained was 33rd, but she's probably topped many personal charts of golf fans that have followed her eight-year career in the LPGA Tour already.
3. Paula Creamer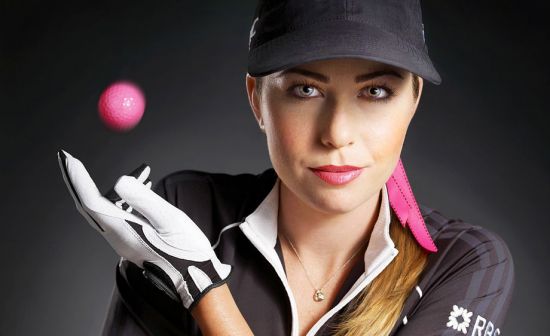 Yikes! Paula Creamer's name just invites all sorts of lewd innuendoes, doesn't it?
Like Wie before her, silky smooth Creamer has a U.S. Women's Open title under her belt, and was once ranked as the second-best female golfer in the world. She's made the most out of her stunning looks and killer instincts on the courses by nabbing multiple big-name endorsements with brands such as Citizen and TaylorMade-adidas.
2. Blair O'Neal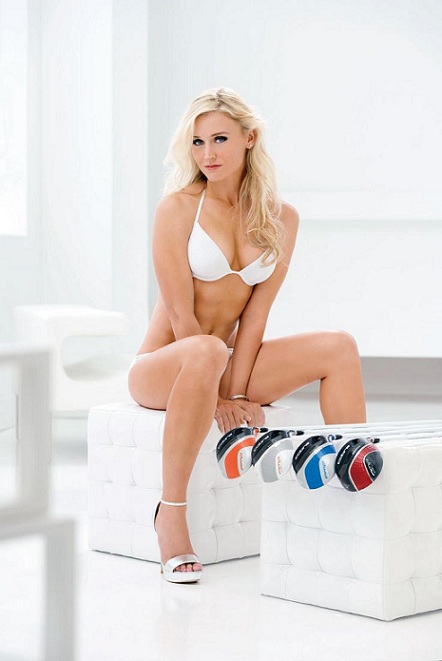 Blair O'Neal likes it long. And by long, we mean long-driving from the tees, of course.
O'Neal was a two-time NCAA women's long drive champion, but has yet to win a professional golf tournament. Then again, who needs wins when you can win men's hearts as a three-time Sports Illustrated swimsuit model instead?
1. Paige Spiranac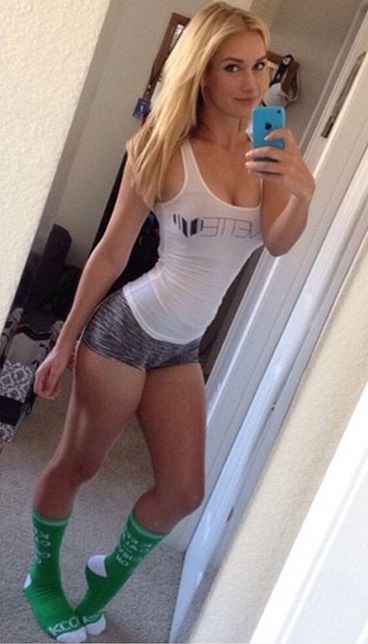 Ahh, the wonders of social media.
Thanks to her Instagram account, Paige Spiranac has become golf's prime hottie with her scantily-clad shots from the fairways and constant posts of drool-able selfies. And now that she's gotten her first professional win, Spiranac's public exposure is about to take off even higher, and that's just fantastic news for all of us.
Don't just start stalking Paige's Instagram account! Create a betting account now as well to place some stakes on any and all of these fine ladies whenever they set foot on the greens!

14,552 total views, 2 views today
Comments
comments