Anchorman 2: The Legend Continues will be hitting a theatre near you on December 18th, when Ron Burgundy and the gang take to New York to continue what they started way back in 2004. [sc:Other240banner ]
Lead man Ron Burgundy (Will Ferrell) recently starred in TSN's coverage of Winnipeg's "legendary" curling tournament, Tim Horton's Roar of the Rings, and Burgundy took to curling like a small tundra bunny who lives on the inside of the hill.
Burgundy expressed his feelings towards the strange Canadian sport: "I took curling because curling is where my heart is. I've always loved curling since I was a little kid growing up in Iowa. We used to do a curling segment on the news in San Diego. No one watched it. But I stuck with it. I told our producers you have to stick with curling."
Curling's #1 fan, San Fran 49ers Tight End Vernon Davis, could not contain his excitement over Ron Burgundy's appearance stating, "I'm excited about Ron's ability to bring public awareness to this thrilling sport."
Burgundy's insightful coverage of curling made us think, what if he could "skip" his way into covering other sports?
Here are the top 5 sports we'd like to see Ron Burgundy cover:
1. Figure Skating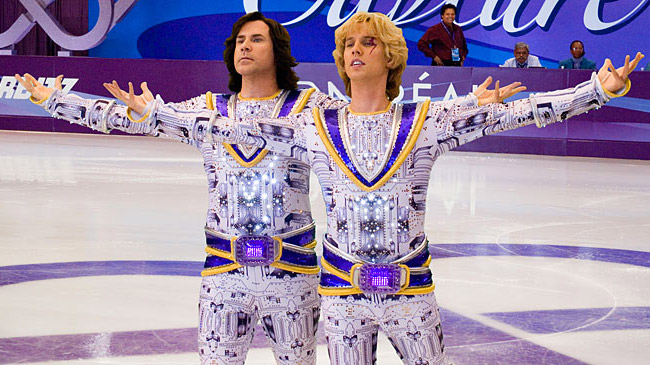 Burgundy to cover Figure Skating at the 2014 Winter Olympics in Sochi! Critics of the sport say that Ron's input has the potential to "lift" Figure Skating to new heights. "I'm looking forward to the return of the Jimmy MacElroy and Chazz Michael Michaels pair," says Burgundy. "I imagine this sweet, sweet duo will take the gold."
2. Ice Hockey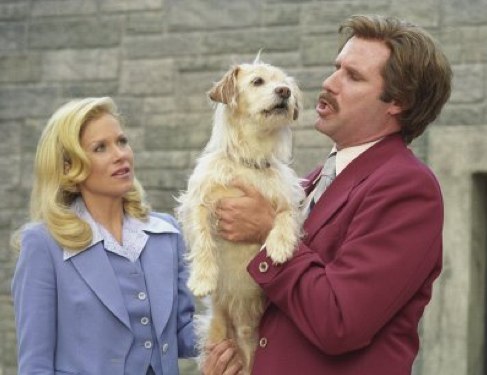 Forget Don Cherry and his Bull Terrier companion, Burgundy and Baxter are taking over Hockey Night in Canada coverage. Baxter, "like a miniature Budha covered in hair" could even assist Ron in covering this year's Stanley cup Finals.
3. Baseball
Ron Burgundy does his best Harry Caray impression and returns to the booth like the ghost of Caray himself to call one more Cubs game. The Cubs are currently a long shot +5,000 to win the World Series in 2014, but maybe with "the Mayor of Rush Street" back in the booth, they can find it within themselves to play the underdog and hang a banner at Wrigley Field.
4. Nascar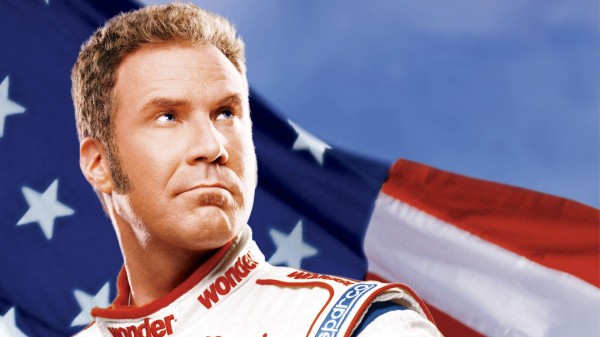 Ron Burgundy makes an appearance at the 2014 Sprint Cup, where Ricky Bobby goes head to head Jimmie Johnson. Burgundy sat down with the driver with two first names.
RBu: "How are you preparing to meet the illusive Jimmie Johnson?"
RBo: "Well Ron, I've been on the track every day, trainin' hard. I stand by my moto, if you aint' first your last!"
5. Basketball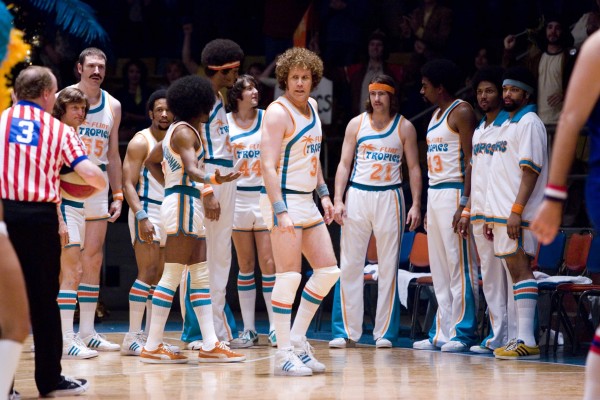 King James and the Miami Heat are taking on the Tropics in Flint for a friendly exhibition game, and Burgundy is the man to call it. Not only that, but he plans to take to the court himself in the fourth quarter and show LeBron a thing or two about being the king.
6. Return to Curling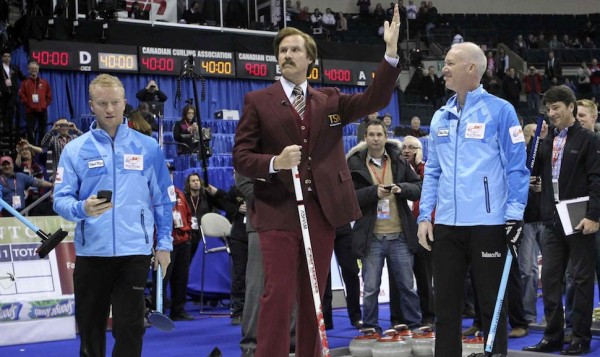 Ron remained in a "glass case of emotion" after his well-received coverage of Winnipeg's Roar of the Rings curling tournament, and was asked to broadcast from Sochi, Russia for the curling competition at the 2014 Winter Olympics. "Marked by the gods of broadcasting and placed into this shimmering green sphere like a golden egg in hay, chosen like an unclean jackal by Noah himself, I accept your hallowed task to return to curling for the 2014 Winter Olympics," stated Burgundy.
Ron Burgundy is a famous award winning News Anchorman and Scholar. He currently lives in San Diego California with his wife Veronica and his dog and companion, Baxter.
*The above quotes and scenarios are fictional.
2,714 total views, 1 views today
Comments
comments