The National Football League is due for a change of scenery and it will get just that in 2016. Now typically a free agent market is built with players with expired contracts. [sc:NFL250 ]This coming off-season though, there will be a definite shift in the free agent landscape. There will be an abnormally high amount of big name players with big money buyouts as well.
To put those guys at the top of the list though would be deceiving. You know, seeing how we named this article the Top Free Agents and technically right now, those guys are still under contract. So let's take a look at the top FA's on the way, followed by the heaviest hitting buyout candidates.
If you're not quite ready yet for the off-season, stay in the game with our Conference Championship Picks, Predictions and Preview.
[sc:Football ]
Top Free Agents of 2016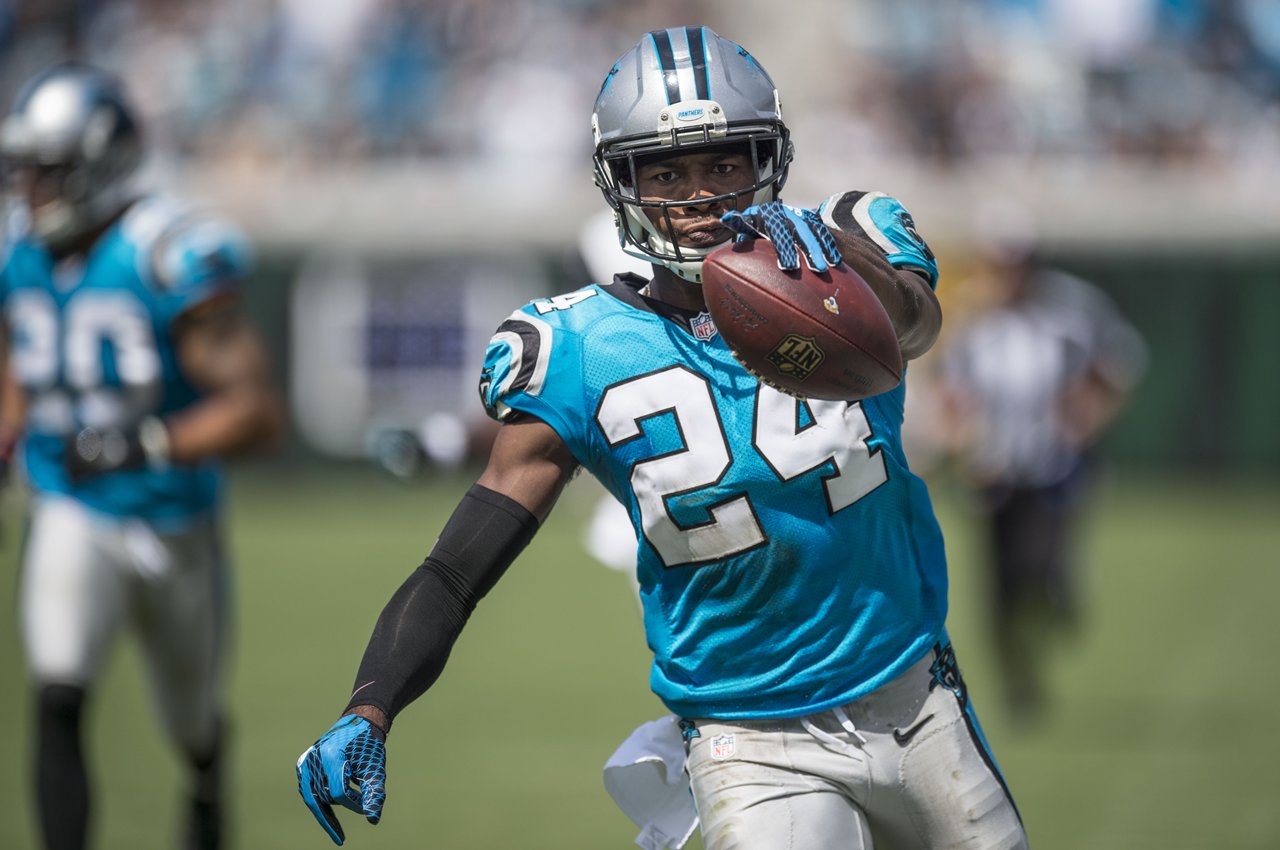 CB Josh Norman – 2015 Team: Carolina Panthers
Suggesting Josh Norman is going to test his luck on the open market could go either way. On the one hand, why would you not return to the 15-1 Panthers with MVP-hopeful Cam Newton at the helm? While on the other side, after posting a career high four interceptions (two of which were pick-sixes) and three fumble recoveries, why would you not cash in?
Likely Salary Ask: 4-5 years between $65 and $70 million
Likely Interested Teams: Carolina Panthers, Oakland Raiders, New York Giants, Philadelphia Eagles
LB Von Miller – 2015 Team: Denver Broncos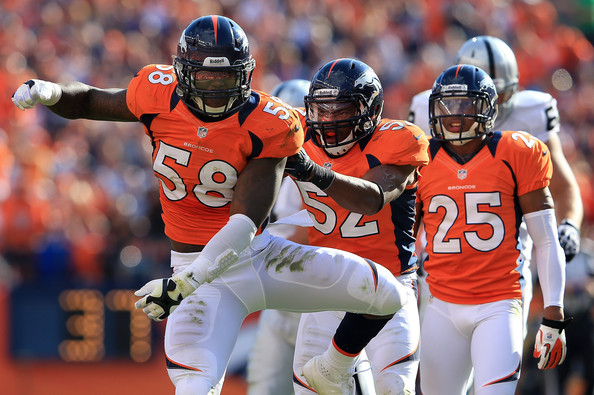 When it comes to the linebacker position, teams around the league have been anxiously awaiting their shot at Von Miller. There is a very slim chance that they will see those hopes come to life, but should the big man hit the market, you can expect a heavy price tag to go with him. This past year was a little bit of a down turn for the linebacker, but he still led another division winning defense to the Conference Championship game and secured his fourth invite to the Pro Bowl. He has 260 tackles and 60.0 sacks through his six-year career and still has a ton of gas in the tank. If the Broncos can't hang on to him, they'll have an absolutely massive hole to fill in their defense unit.
Likely Salary Ask: 4-5 years between $40 and $45 million
Likely Interested Teams: Denver Broncos, Philadelphia Eagles, New York Giants, Miami Dolphins, Tennessee Titans
WR Alshon Jeffery – 2015 Team: Chicago Bears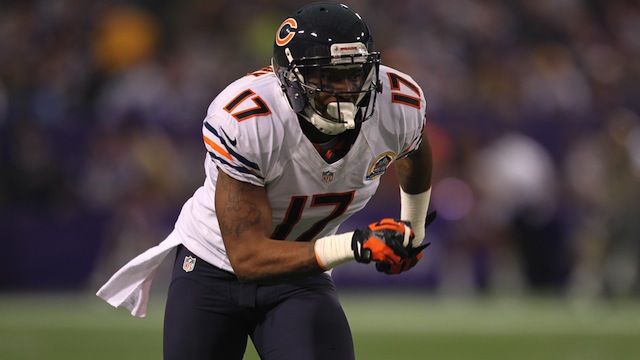 The Alshon Jeffery sweepstakes will be something to behold. In fact, it could be one of the biggest stories of the off-season. You've got a top end number one wide out, looking to get the hell out of Chicago. Now now hang on a sec, we know he hasn't said that just yet, but who wouldn't want to escape the inaccuracies of Jay Cutler? Greg Olsen, Devin Hester and Brandon Marshall (via trade) got out and it seems to have worked out pretty well for them. Not to mention, Kevin White will be healthy next season and you know the Bears first rounder of 2015 will take some passes away from Alshon, if he stays.
In Jeffrey's four year career, he's put up 24 touchdowns and has had 12 100-yard plus games. The lone red flag on him is that in those four years, he's only been healthy for 51 of a possible 64 games.
Likely Salary Ask: 4-5 years between $50 and $60 million
Likely Interested Teams: Chicago Bears, Detroit Lions, Tennessee Titans, Green Bay Packers, LA Rams, LA Chargers
SS Eric Berry – 2015 Team: Kansas City Chiefs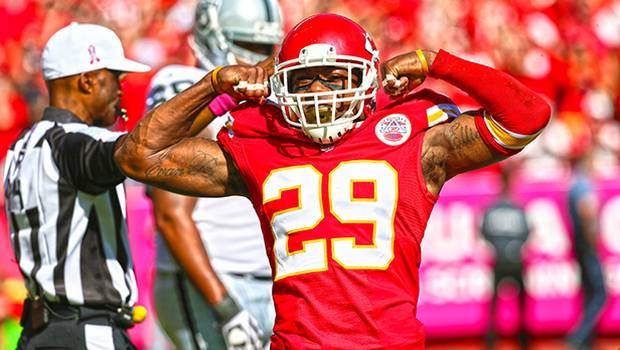 Eric Berry was one of the best up-and-coming and highest paid safeties in the NFL before he was diagnosed with cancer. Since beating his cancer scare, he's once again shown that he is still the same Eric Berry of old posting 61 tackles and two picks. [sc:NFL240banner ]At 27 years old, he's not the exact replica of the player he once was, but he's still very productive and helped lead a Kansas City defense to a Wild Card berth and a Wild Card Round annihilation of the Houston Texans in 2015.
Likely Salary Ask: 3-4 years between $30 and $40 million
Likely Interested Teams: Kansas City Chiefs, LA Chargers, New York Giants, Detroit Lions, Tennessee Titans
Biggest Projected Buyouts of 2016:
QB Robert Griffin III – 2015 Team: Washington Redskins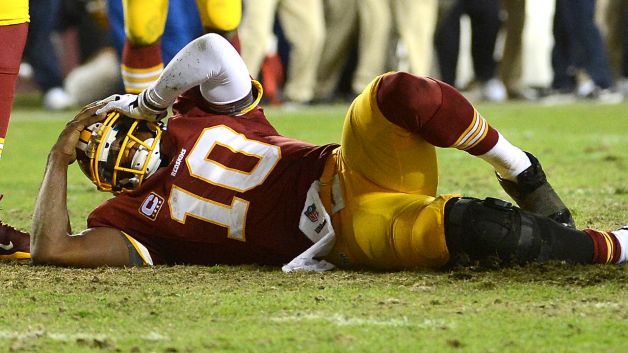 RG3 needs a new team in a bad way. The Washington Redskins have done basically everything they can to make him want out. He also officially wants a new home, so very soon the world's worst marriage will be over and done with. Griffin was sensational in his rookie season and was also effective in his second year. When former head coach Mike Shanahan (and management allegedly) pushed him to return early from serious knee injuries though, his career took a massive turn.
Griffin is only 25-years old and has a lot of gas left in the tank. Only problem is, he didn't play a snap all of last year; again, he has bad knees; and possibly could be a locker room virus. The real story of why it never worked in Washington was never fully cleared up. Shanahan was never very complimentary of the young QB though and management's bias turned around pretty quickly over the years as well.
Likely Salary Ask: 1-2 years between $10 and $15 million
Likely Interested Teams: LA Rams, Philadelphia Eagles, Cleveland Browns, Pittsburgh Steelers
RB Marshawn Lynch – 2015 Team: Seattle Seahawks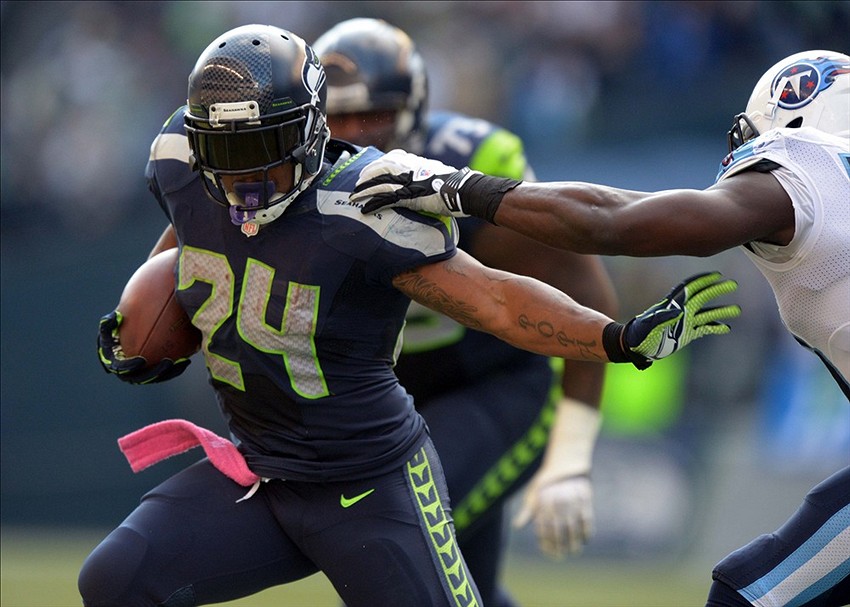 Running back Marshawn Lynch is not a bad player. He doesn't seem to be a bad locker room guy and it can also be argued that he's not overpaid. He's been one of the best backs in the NFL over the past four seasons in Seattle, but is coming off a down year that was plagued by injury. Lynch is undoubtedly one of the strongest runners in the game and does still have some gas in the tank.
Is he worth the $11.5 million dollar cap hit next season? Probably not. He will find money though for two reasons: A) He still has a few productive years left in him and B) this is a bad off-season for quality running backs. The other really big name on the FA market will be Doug Martin, but don't surprised if he can work a new deal out with Tampa Bay before signing day comes around.
Likely Salary Ask: 1-2 years between $10 and $15 million
Likely Interested Teams: LA Chargers, Cleveland Browns, Baltimore Ravens, Houston Texans, Dallas Cowboys
QB Colin Kaepernick – 2015 Team: San Francisco 49ers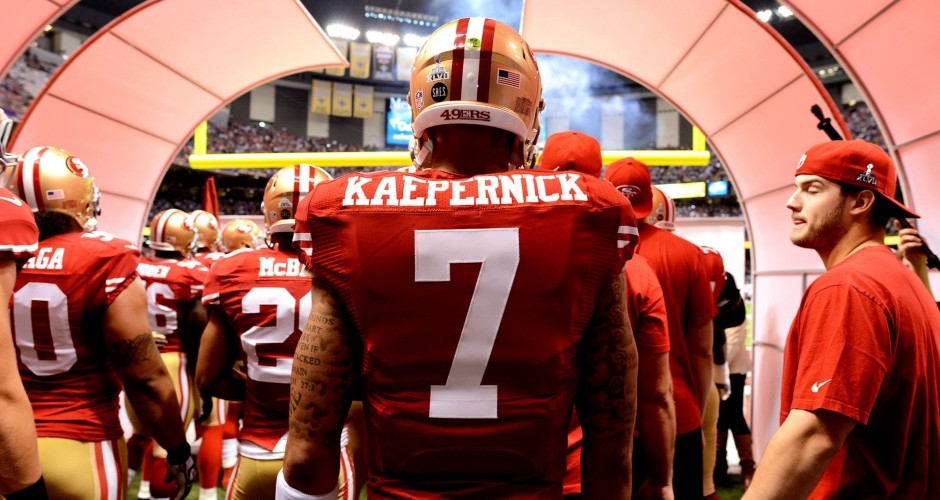 Similar in nature to the playing style of RG3, Kaepernick has success on his resume and decent health in his pocket. He's been one of the better quarterbacks through the majority of the last half decade, but his time in San Francisco has come to an end. He just couldn't get on the same page as the receivers this past season and was passed on the depth chart by Blaine Gabbert halfway through. CK is a total hybrid style QB. He has legs and can escape the rush. He has an arm and can sling the ball deep and-or quickly in a pinch. He has height to help see above the defensive line crashing down on him and he has Super Bowl experience. What he lacks though is consistency.
He went from being one of the best QB's in the NFL with constant comparisons to Seattle's Russell Wilson, to one of the worst rated throwers in the league and a bench player by the end of the year. He's still young though and has a lot of time left to find his former self. It's unlikely though that he'll find the same money and contract duration where ever he ends up next. He'll need to rebuild his brand slowly and affordably.
Likely Salary Ask: 1-2 years between $10 and $15 million
Likely Interested Teams: LA Rams, Philadelphia Eagles, Cleveland Browns, Dallas Cowboys
Create a betting account now to cash in on the most exciting games in sports!
[sc:NFL620 ]
2,600 total views, 1 views today
Comments
comments