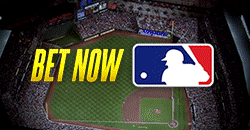 The Atlanta Braves' final season in Turner Field begins later today, as they play hosts to the visiting Washington Nationals. The Braves are projected to be one of the worst teams in the National League East while the Nationals are considered as top contenders to snatch the division title. For more baseball, you can also read our preview of the 
Astros vs. Yankees
.
MLB World Series News and Previews
Washington Nationals vs. Atlanta Braves Preview
Where: Turner Field, Atlanta
When: Monday, April 4, 2016, 4:10 PM ET
Line: Washington Nationals (-185) vs. Atlanta Braves (+165): totals: 6.5 – view all MLB lines
TV Broadcast: ESPN
Betting on the Washington Nationals (0-0)

50%% deposit bonus up to $250! Claim Now.
A disappointing 2015 season is now finally behind the Nationals and they're looking to turn things around this year under new bench boss, Dusty Baker. On the mound for Washington's Opening Day game is the reliable Max Scherzer.
Mad Max was the unquestioned anchor of Washington's pitching staff which finished last season seventh in the majors in ERA (3.62) and sixth in WHIP (1.21). Scherzer went 14-12 with a solid 2.79 ERA and .208 opponents' batting average in 2015. He's a very dependable pitcher away from the capital that year, going 9-5 with a 2.20 ERA while limiting opposing batters to only .205 BA in 17 road starts. Washington is 4-1 in Scherzer's last five starts.
The Nationals' offense, meanwhile, will of course be fronted by Bryce Harper, who must be thrilled to learn that Julio Teheran is the first pitcher he'll face this season. Harper has dominated Teheran in the past, going 10-for-23 (.435) with three homers and five RBIs in his career opposite the Braves' starter.
Washington's offseason acquisition Daniel Murphy, on the other hand, will also lend his expertise in hitting against Teheran. Murphy's a career .375 (6-for-16) hitter with three doubles and five RBIs against the righty.
Create a betting account now and cash in on all the MLB regular season action.
Betting on the Atlanta Braves (0-0)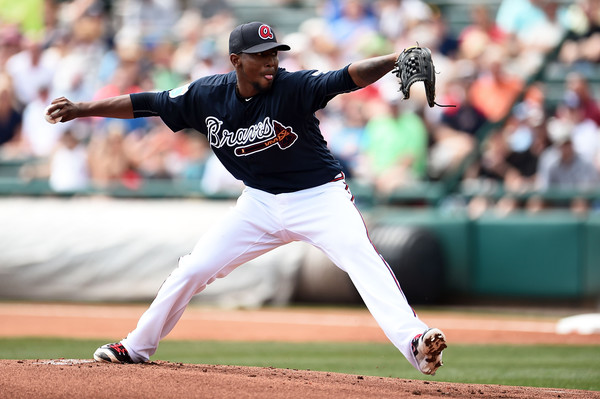 The expectations are low this season for the rebuilding Braves. Nevertheless, Atlanta is looking for Julio Teheran to make the most of this year as the team's top starter.
Teheran had a bad 2015, wherein he posted an 11-8 record with a high 4.04 ERA and 1.31 WHIP. Most of his troubles that year were on the road though so a home start later today doesn't sound too scary for those looking to bet on Atlanta. Teheran had an 8-2 record and a 2.89 ERA with a .211 opponents' batting average in 17 starts at Turner Field last season. In addition, the Braves are 6-1 in Teheran's last seven home starts.
Atlanta's offense offers little promise following a season in which it finished 30th in runs (573) and 15th in batting average (.251). In any case, the Braves will have the pair of Nick Markakis and Freddie Freeman to give Atlanta some semblance of a threat at the plate. Markakis led the Braves last season in batting average (.296) and hits (181). He is a career .263 hitter against Scherzer. Freeman, on the other hand, paced Atlanta in 2015 in home runs (18) and RBIs (66).
Worth noting too is veteran A.J. Pierzynski, who is 11-for-36 (.306) with a homer and seven RBIs in his career opposite Scherzer.
Writer's Prediction
Washington (-185) wins, 5-3.
Create a betting account now and create a winning MLB parlay.

Comments
comments