Things continue to remain unchanged at the very top of TopBet's weekly NBA Power Rankings as Stephen Curry and the Golden State Warriors keep making history. The spots below them, though, have gotten all jumbled up after last week's developments, with Kevin Durant's Thunder the main casualties.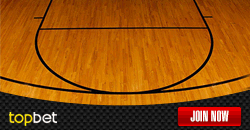 Let's see how the power rankings eventually shake out as we take a look at this edition of the top 10 NBA teams at the moment. Meanwhile, check out some of Monday's top NBA action with our previews of the
Thunder vs. Kings
and
Pacers vs. Cavs
.
NBA News & Predictions
NBA Power Rankings: Thunder take a tumble
1. Golden State Warriors (53-5)
Previous Rank: 1
Remember when Stephen Curry vs. James Harden for NBA MVP was a legitimate debate last season? Yeah, there's not going to be any of that this time around. With the form Curry's in right now – dropping 40-plus points in three-straight games, breaking his single-season threes record with 24 games to spare and nailing 38-foot game-winners – it's safe to say that his MVP trophy's staying put in Golden State.
2. San Antonio Spurs (50-9)
Previous Rank: 3
Things got a bit rocky there with Kawhi Leonard missing three-straight games, which saw the Spurs have trouble against bottom-feeders like the Lakers and Suns. But The Claw's back playing well (24.7 PPG in his last three) and the Spurs are back to blowing teams out.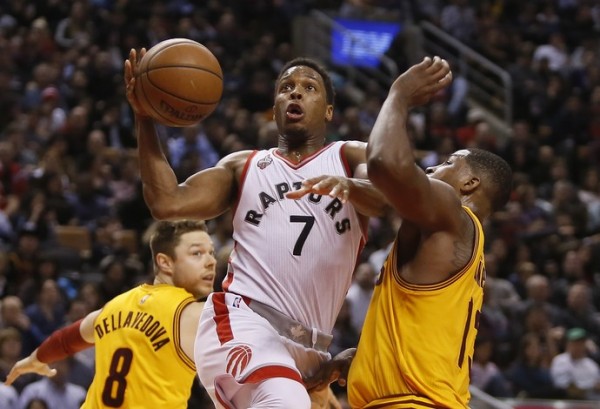 3. Toronto Raptors (39-19)
Previous Rank: 6
Kyle Lowry earned a well-deserved day-off after he dropped a career-high 43 points to beat LeBron James and the Cavaliers on Friday. That win showed two things: 1. Lowry is definitely among the very best point guards in the league today, and 2. The Raptors – 18-4 in their last 22 games – are a legit threat to end Cleveland's dominance in the East.
4. Cleveland Cavaliers (41-17)
Previous Rank: 2
It's pretty scary when JR Smith (!!!) is becoming the voice of reason on a team, as he showed when he called his Cavs teammates out after a pretty lousy week. But still, unless LeBron James goes down with a serious injury, there's no need for concern to be "extremely high" in Cleveland.
5. Boston Celtics (35-25)
Previous Rank: 7
Don't look now, but the Celtics are once again making the Garden a fortress. The C's have gone 10-0 (8-2 ATS) in their last 10 home games. This week will bring a couple of threats to that streak, as the playoff-chasing Utah Jazz and red-hot Portland Trail Blazers come to Beantown.
6. Los Angeles Clippers (38-20)
Previous Rank: 5
Clippers fans have gotten a taste of the roller coaster ride that is the Jeff Green experience just four games into his time in LA. The erratic Green has alternated two single-digit scoring games with two 18-plus point performances. In fairness to him, though, he played well in his first game as a starter against Sacramento, and could find more consistency as his role on the team solidifies.
7. Oklahoma City Thunder (41-18)
Previous Rank: 4
Saturday's loss to Golden State was a real heartbreaker, but a loss is a loss. The Thunder have now dropped to 1-4 since the All-Star break, with a three-game California road trip coming up this week that includes a rematch with the Warriors in Oracle. That upcoming stretch will say a lot about head coach Billy Donovan and whether he can lead his team through the recent turmoil.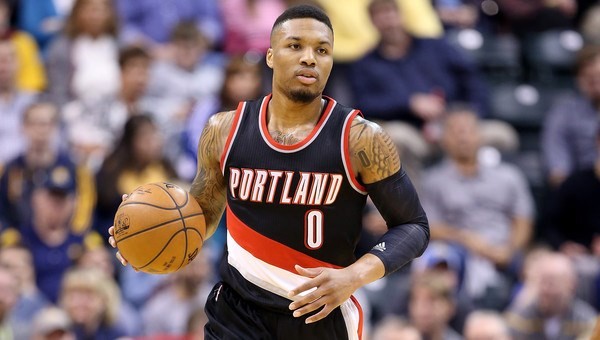 8. Portland Trail Blazers (32-28)
Previous Rank: –
Pour one out to Damian Lillard, who probably won't win Western Conference Player of the Month despite averaging close to 30 PPG and dropping 51 in a win against (the likely winner) Steph Curry's Warriors. Nevertheless, Dame should console himself with the fact that he's led his Blazers to a terrific 9-2 (8-3 ATS) record in February, and 14-2 (12-4 ATS) over the last 16.
9. Atlanta Hawks (33-27)
Previous Rank: –
After getting out of the gates slowly post-ASG, the Hawks bounced back with back-to-back double-digit wins over the Bulls and Hornets last week. However, the continued decline of the once-reliable Kyle Korver (1-10 3PFG in his last three games) will severely limit the heights this team can reach.
10. Miami Heat (33-26)
Previous Rank: 8
The acquisition of another aging, iso-heavy wing (Joe Johnson) was probably the last thing Goran Dragic wanted to see after a promising stretch post-All-Star break that saw the Heat finally push the pace. At least the Heat will play a couple of doormats – Phoenix and Philly twice – next week to help get their new-look team in order.
Create a betting account now and start start winning cash by backing the best NBA teams around.

Comments
comments