Two of the most successful March Madness programs ever are meeting tonight and we're giving you a sneak peek into which teams bettors are supporting.
Who is betting on No. 4 Louisville Cardinals vs. No. 8 Kentucky Wildcats (9:45 PM EST)
Line: No. 4 Lousiville Cardinals (-4) at No. 8 Kentucky Wildcats (+4); total: 139.0
| | Louisville Cardinals | Kentucky Wildcats |
| --- | --- | --- |
| Money Line | 60% | 40% |
| Average Bets | $32.00 | $65.00 |
| Point Spread | 52% | 48% |
The Louisville-Kentucky rivalry is said to be the College Basketball version of Auburn-Alabama. Playing each other since 1913, these next door neighbors have established a deep rooted contest with one-another that we can expect to come out tonight!
So which team are bettors buying in to?
Well, they're split pretty evenly, with 60% betting on Louisville Money Line and 52% Betting on Louisville (+4) point spread. Bettors may be slightly favoring the Cardinals, but those betting on the Wildcats are throwing the money down, with average bets twice the size of those betting on the Cardinals.
Will it be the no.4 seeded Cardinals who had an arguably easier path to the big dance? Or will it be no. 8 seeded Kentucky who are now living up to their pre-season hype? Bettors give Louisville's strong defense a slight edge over Kentucky's explosive offense.
Check out their past tournament success in this infographic: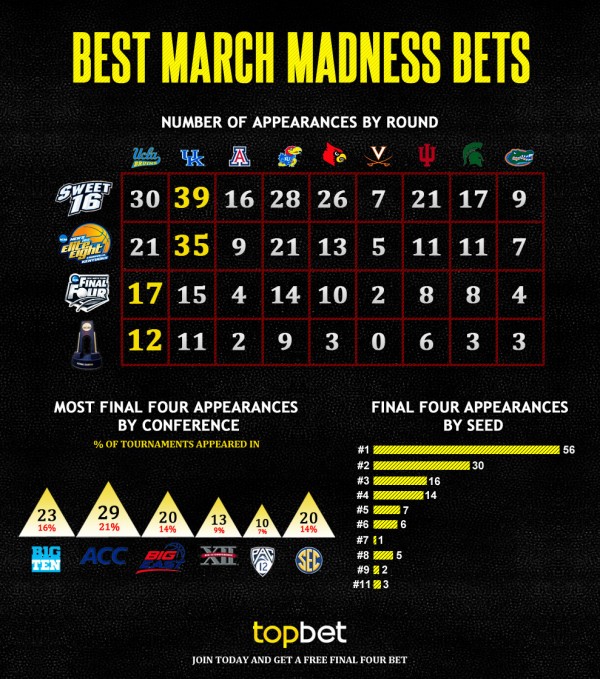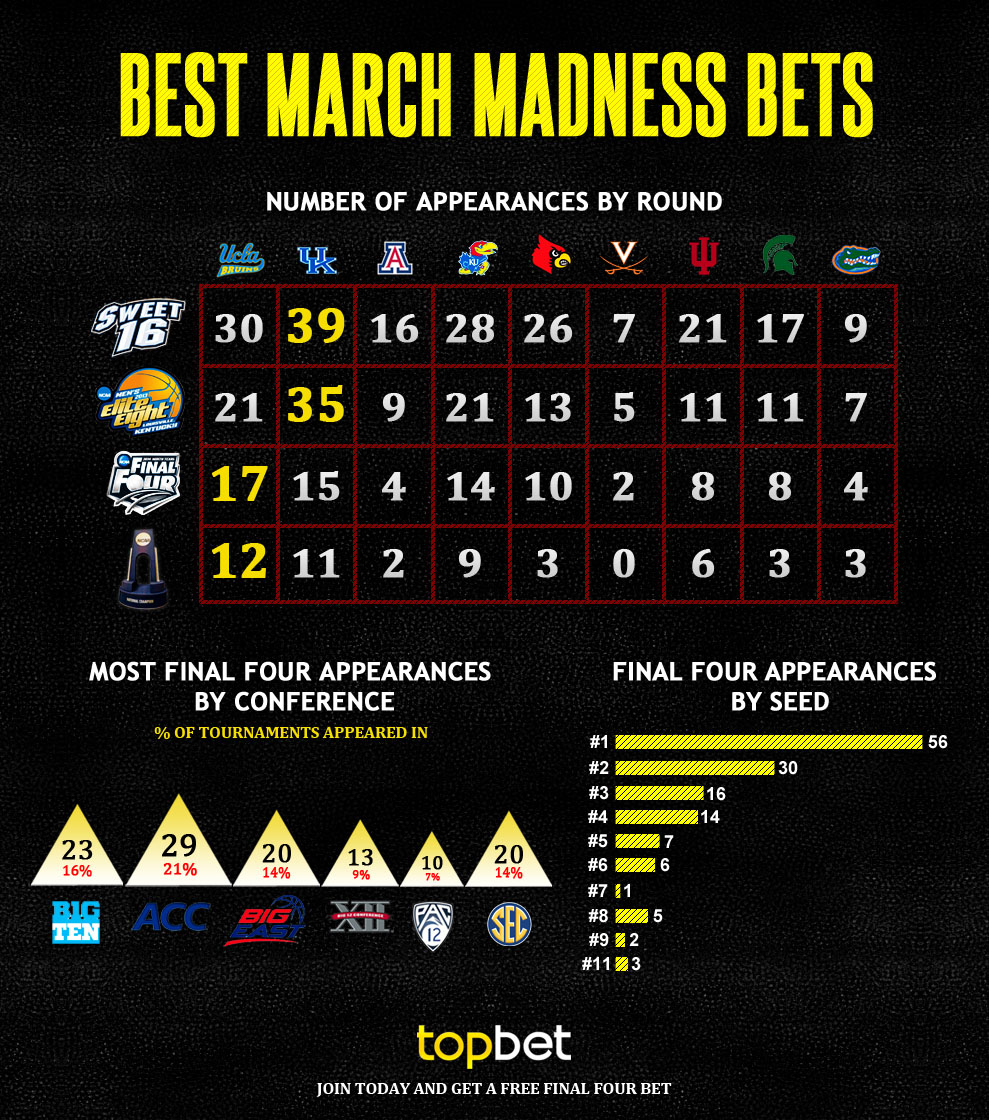 Now that you've got all you need to know to Bet on this game, head to Top Bet, America's best online sportsbook,
1,874 total views, 1 views today
Comments
comments