No matter  how lopsided of a match-up tonight's game may be, there's always more than a few reasons to put money on the underdog. You just might look like a genius to your friends and come out on top with a much higher payout than you could have imagined.
How to Spot Underdogs that are Worth Betting On
When the only game on the schedule is something like the Panthers visiting the Patriots, bettors absolutely expect New England to dominate this game straight up 8 out of 10 times. Now this is sports betting where how good a team is, is decided by whether they cover the spread and especially when it comes to games with spreads of 10 points or more, every underdog deserves a good examination because they just might be much better than their record suggests.
What tonight might be a 14 point spread might be deceiving for a number of reasons in favor of the underdog. Betting on the Panthers in this case might increase the odds of a pay day because of any of these reasons: Tom Brady may be hiding a nagging injury; Cam Newton might be on fire; the Panthers offense may have a trend of performing very well against the Pat's defensive formation; or the Pats might be exhausting because a short rest.
Betting on bad NFL teams works and here's a few examples of 'bad' teams who performed well for a bettor's pocketbook:
2012 St. Louis Rams
7-8-1 SU | 11-5 ATS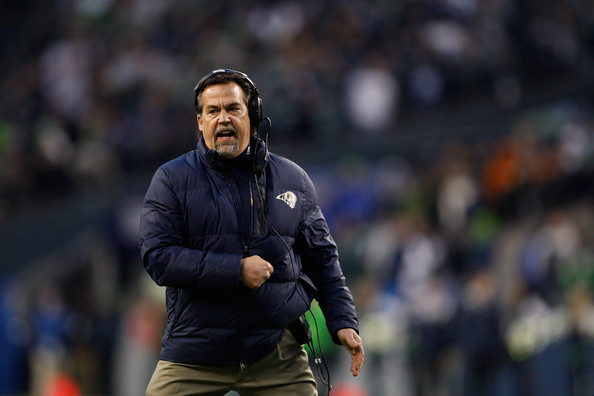 In 2009, St. Louis drowned itself in losses as they compiled a horrific 1-15 SU record. For bettors however, that 2009 team actually performed well, to the tune of a 7-9 record against-the-spread. The next season, the Rams improved their records to 7-9 SU and 10-6 ATS. This team may not have made the playoffs but when comparing ATS records they would have been a top team in the NFL when it comes to ATS performance.
After a down 2011 season across-the-board, St. Louis exceeded expectations anew in 2012 with records of 7-8-1 SU and 11-5 ATS. Not only that, the Rams also scored straight-up upset wins over co-division and Super Bowl favorites: San Francisco 49ers and Seattle Seahawks.
While the Rams may have not been wowing their fans over the last few years, bettors should recognize that this team is elite in terms of delivering against the spread victories and as a team capable of some big-time upset wins straight-up. This team is on the rise and bookmakers will take notice soon.

What We Learned: Some teams may not make the playoffs but are elite when it comes to betting performance
2012 Tampa Bay Buccaneers
7-9 SU | 9-6-1 ATS
Another bad team in the against the spread hall of fame would be the 2012 Bucs who despite a 7-9 record turned in one of the least talked about hot streaks in the entire NFL.
In their seven road games the poor Bucs were tagged as underdogs in all but one. How did they perform? By going 6-1 ATS in those 7 road games and defining them as one of the best road teams in betting history. Too bad there's no award for that…
What We Learned: Some teams defy logic and some spreads are meant to be beat
2010 Detroit Lions
6-10 SU | 12-4 ATS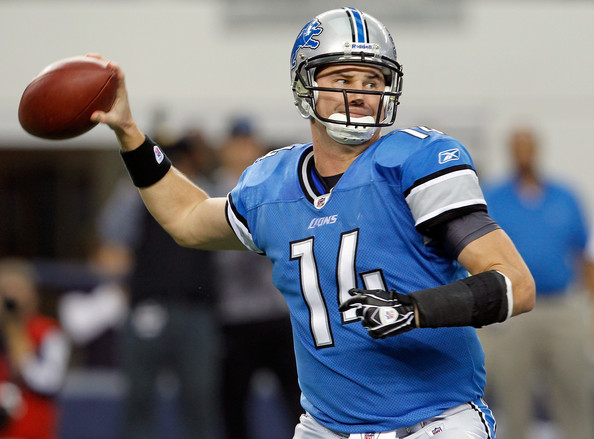 Maybe it's all the media hate against the Lions, or the utter loss of respect from their 0-16 season in 2008 but the Detroit Lions seem to always be pegged as dogs. Lucky for bettors, this is something to take advantage of.
In 2009 the Lions did only win 2 games but put up an acceptable 4-10-2 record against the spread. Now in 2010 the Detroit Lions became a dream come true for underdog-betting opportunists who never lost faith. Though the Lions finished the season with a 6-10 SU card, they managed to have an amazing 12-4 ATS record – the best in the league that year.

It's actually convenient to entirely associate a team's good record to a good betting opportunity but once you factor in the spread those favorites just don't look nearly as good anymore. Take a look at bad teams, they can become a great way to profit against media hype for this week's darling team or player. Factor in teasing and you can up these payouts even more when your statistical analysis of the dog tells you they're much better than the spread suggests. Take a look at the latest NFL odds now and use the Matchup tool to get a game analysis for free.
2,402 total views, 2 views today
Comments
comments