The Notre Dame Fighting Irish football squad is one of the most successful football programs in the country. From Heismas-winner Tim Brown to legendary coach Knute Rockne, along with a lengthy list of legendary coaches and players having served under the program, the Fighting Irish are rich in history and tradition.
Here's our list of 10 amazing facts about Notre Dame football:
1.Tim Brown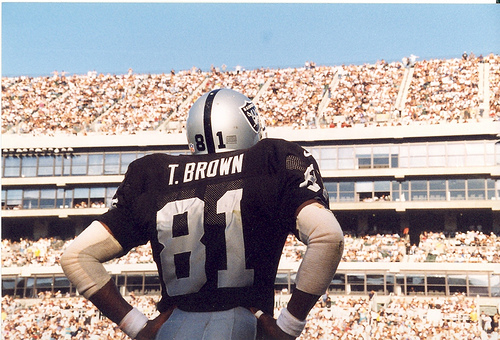 Tim Brown was the last Fighting Irish to win the Heisman Trophy. Conversely, he was the first wide receiver to win the award in college football history.
2. Frank Leahy
Frank Leahy won the most national championships in Notre Dame as a coach. He steered the Fighting Irish to the top five times (1943,1946,1947,1949,1953)
3. Rockne The Mailer
Legendary coach, Knute Rockne, once worked as mail dispatcher for four years.
4. Chicken Soup For The Bowl
The 1979 Cotton Bowl is also called as the "Chicken Soup Game" after the magic recipe helped Joe Montana return to the game and lead the Fighting Irish to a dramatic win against the Houston Cougars.
5. The Fighting Irish Shark
Current MLB pitcher, Jeff Samardzija, is a former Fighting Irish football and baseball athlete. He set a school record for the most consecutive games with a touchdown reception when he caught a touchdown pass in each of Notre Dame's first six games in 2006.
6. Win one for the Gipper
The phrase "Win one for the Gipper" was uttered by George Gipp on his deathbed to Notre Dame coach Knute Rockne.
7. Perfect
Notre Dame has a total of 12 undefeated seasons.
8. Rockne's Coaching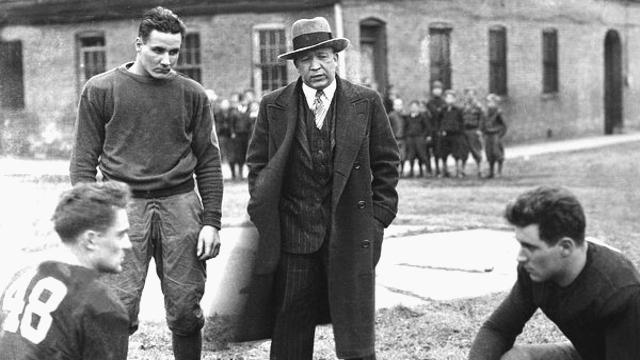 Of those 12 perfect season, five were achieved under the coaching of Knute Rockne.
9. Paul Hornung
Paul Hornung was the only player to ever win the Heisman Trophy after playing on a losing team. He won the award in 1956, the same year Notre Dame University finished with a 2-8-0 record.
10. Heisman Trophy Winners Factory
Notre Dame shares the top spot for the most Heisman Trophy winners with Ohio State. Both programs have seven each. Who are those famous Irish you ask? Angelo Bertelli (1943), John Lujack (1947), Leon Hart (1949), John Lattner (1953), Paul Hornung (1956), John Huarte (1964) and Tim Brown (1987).
[sc:NCAA490banner ]
Are there any other Notre Dame facts you know that should be on this list? Share this article on your Facebook, Twitter, and Google Plus and tell your friends about it. You can also bet on upcoming Notre Dame games in the Top Bet Sportsbook.
[sc:NotreDameArticles ]
7,732 total views, 3 views today
Comments
comments