A movie star football player, a one-handed All-American and a place-kicking, song-composing marching band member? Oh yeah, USC has them all. They're just part of the rich and colorful history of this remarkable college football program which its fans should definitely get to know.
10 Amazing Facts Fans of USC Football Should Know
1. John Wayne: Football player?
Famous actor John Wayne (real name Marion Robert Morrison) played offensive tackle at USC on a scholarship, but lost it after a surfing accident injury. He then pursued an acting career, and has appeared in a few notable movies.
3. USC: NFL Factory
USC is the school that has produced the most number of first round NFL draft picks with 77, including 5 no.1 overall picks, tied for most all-time.
4. #1 x 2
USC is the only school to produce two no.1 overall picks in consecutive years. The Vikings selected offensive tackle Ron Yary first overall in 1968 and the Buffalo Bills drafted OJ Simpson no.1 in 1969.
2. No Hand, No Problem
Brice Taylor, one of USC's first African-American players, was also the school's first All-American football player, a feat he achieved even while born without a left hand.
8. Trailblazing Trojans
In 1970, USC became the first fully racially integrated college football team to play in the state of Alabama when they played the University of Alabama.
[sc:NCAA490banner ]
5. Super Trojans
Memo to NFL teams: Want to go to the Super Bowl? Get a former USC player. At least one USC Trojan has played in all but five of the 47 Super Bowls played to date.
6. Super Fan to the Death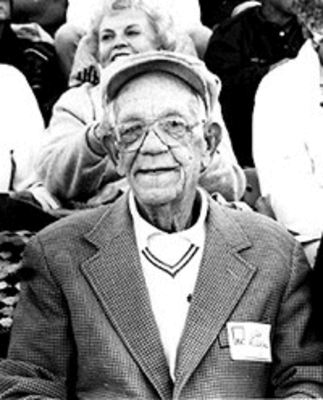 College football fans, behold USC Superfan Giles Pellerin, who attended 797 consecutive USC football games spanning 73 years, from 1925 until his death – fittingly enough, during a USC – UCLA game – in 1998.
7. Charge!
The fanfare "Charge," one of the most popular sports songs of all-time, was composed by a USC player named Tommy Walker. As a member of the Trojan Marching Band, he was known as "Tommy Trojan," and as a USC football player, he would shed his band uniform, come down from the stands, and kick extra points.
9. Perfect Day
What's the definition of a perfect day? A "perfect day" is any day where USC wins while both Notre Dame and UCLA lose. To date, there have been 35 perfect days.
10. Trojan Bowl
The Rose Bowl should just be part of the USC football schedule. USC's 33 Rose Bowl appearances and 24 victories are the most of any school in a single bowl.
Are there any other USC facts you know to be true that should be on this list?
Share this article on Facebook, Twitter, and Google Plus and share your USC trivia. Follow the college football season and bet on upcoming USC games in Top Bet's sportsbook.
[sc:USCArticles ]
6,864 total views, 1 views today
Comments
comments