Preview of the NBA Pacific Division:
Los Angeles Clippers
2012-13 Record: 56-26 SU
Finishing last season with a franchise-best 56 wins somehow weren't enough for the Los Angeles Clippers to let Vinny Del Negro keep his job. As a result, they fired Del Negro and hired Doc Rivers, a guy who knows, by experience, how it feels like to hoist the Larry O' Brien Trophy.
Two consecutive postseason appearances with similar frustrating outcomes drove the Clippers' management to do even more work in the offseason as though they were a rebuilding team.
They added a bevy of quality players notably J.J. Redick, Jared Dudley, Darren Collison and veteran scorer Antawn Jamison. In the process, they lost a number of players too but most of them were not major pieces last season (Chauncey Billups, Lamar Odom, and Grant Hill) except maybe for Eric Bledsoe and Caron Butler.
J.J. Redick and Jared Dudley are known effective perimeter players and their addition to the Clippers should give Chris Paul more options when distributing the ball. Reaching a two-year deal with Collison could alleviate the weight of Bledsoe's loss. Collison had shown back in New Orleans that he could run the show at the point while Paul isn't on the floor.
But the most relieving thing for the Clippers during the offseason was the fact that Paul signed a five-year, $107 million contract extension. Paul's intention to stay as a Clipper and the arrival of Rivers appear to be a foretelling of how the Western Conference landscape is going to take shape in a few years.
[sc:NBA490banner ]
With the defense-oriented Rivers calling the shots, opponents can expect a more suffocating Clippers defense. Last season, the team ranked ninth in the league in defensive efficiency (101.0 allowed/100 possessions) and sixth in allowed points (95.0 PPG).
The interior has been susceptible for the Clippers despite allowing just 37.7 PPG in the paint, second best behind Indiana, primarily because of the front-court lack of depth. Jamison and new recruit Byron Mullens could provide backup minutes but the pair isn't the type that teams aiming for a championship could rely on.
All these developments have Lob City hopefuls no longer clamoring for a winning record or a postseason appearance. The team had achieved both of those measures of success the past two seasons, now everyone is expecting way more than that.
The Clippers are priced +500 to win its first ever Western Conference title. The odds of them winning the 2013-2014 NBA season championship are at +1000. Can Rivers make use of his experience and proven ability to control a talented group?
Los Angeles Lakers
2012-13 Record: 45-37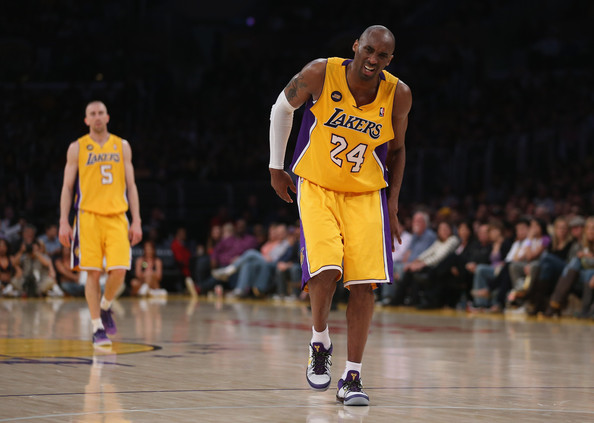 Coach Mike D'Antoni now faces the unenviable task of maximizing what's left of his roster and the new personnel that on paper barely scratches the surface of last year's potential. Last season, the Los Angeles Lakers finished with a 45-37 record, enough for them to reach the playoffs as an eighth seed, where San Antonio blew them out of the water with an opening round sweep.
From being heavy favorites last season, the Lakers took a plunge in the odds to win the 2013-2014 NBA championship. They are priced +4,500 to win it all.
Hope for a fresh start in the next season was already marred before the last even concluded when Kobe Bryant went down in a heap after tearing his Achilles Tendon. His return is uncertain leaving the Lakers in a conundrum on how to fill his void.
But Bryant's health was hardly the only worry of GM Mitch Kupchak. Dwight Howard and Metta World Peace are now gone. Steve Nash is dealing with injuries while trying to combat father time; and Pau Gasol's knees constantly bother the Spaniard.
In the offseason, Kupchak signed former Sixer Nick Young. Young is expected to carry some of the Lakers' scoring load while waiting for Bryant to heal. The 6′ 7″ shooting guard averaged 10.6 PPG in 59 games with Philadelphia last season.
To stabilize what currently is a questionable Lakers' frontline, Kupchack resorted to the free agent market and got Chris Kaman, who the Lakers signed to a one-year contract. While he's no Howard nor on the same plane with a healthy Gasol, Kaman is still a serviceable big man who averaged 10.5 PPG and 5.6 RPG for Dallas last season.
In a nutshell: Lakers fans will not miss Howard because really, what's there to miss? The absence of Bryant leaves the Lakers without their leader. This means that the scoring chores will be shouldered by a trigger-happy Young while the gaping hole in the interior left by Howard will be partly compensated by Kaman – a big man who isn't as defensive minded to say the least. At this point, the future of the Lakers is uncertain.
[sc:NBA490banner ]
Golden State Warriors
2012 Record: 47-35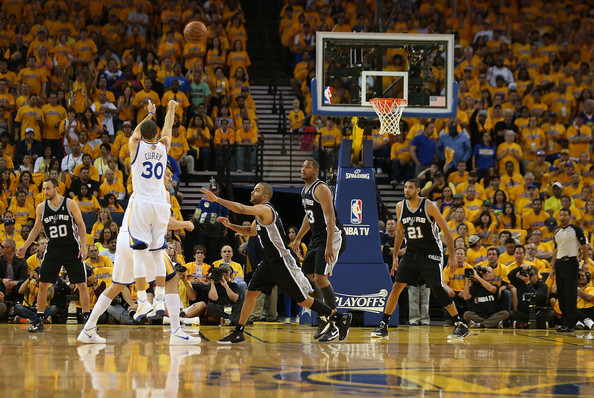 In his second year as Golden State Warriors' coach, Mark Jackson has not only guided the franchise squad to its first winning season since 2007-2008 but also to only its second playoffs appearance since 1994. The young crew spearheaded by sweet-stroking Stephen Curry, made its way to the postseason and sent shockwaves right in the opening round by ousting the third-seeded Denver Nuggets. They succumbed in the Western Conference semifinals but not without giving the San Antonio Spurs a run for their money.
And they did all that with injuries hobbling their roster, particularly to two of their stars: Curry and center Andrew Bogut, which leads us to the question of how far could have they gone if they remained healthy? Bogut played only 32 games last regular season and if he had only played more games than that, Golden State might have ended at a higher seeding in the playoffs.
Still, even without Bogut under the basket, the Warriors were one of the best rebounding teams last season. Golden State managed to snare down 45.0 RPG, ranked No. 3 in the league. Much of it is because of workhorse David Lee who averaged 11.2 RPG, fourth best in the NBA.
In the offseason, GM Bob Myers, made some tricky maneuvers to free up millions in cap space in a spirited attempt to lure Dwight Howard to Golden State. He let go of borderline useless pieces Andris Biedrins, Richard Jefferson and Brandon Rush. He also did nothing to resign Jarrett Jack, a player that was instrumental in the Warriors' success last season.
Howard eventually went to the Houston Rockets, and Myers would later have to settle with signing Jermaine O'Neal to a $2 million, one-year contract. Though obviously past his prime, O'Neal is expected to play a key role as backup to Bogut, especially that Festus Ezeli will be out until December because of a knee surgery. Last season, the 34-year old O'Neal averaged 8.3 points and 5.3 rebounds in 55 games in a Phoenix Suns jersey.
But the real headline of the Warriors' offseason was the signing of Andre Iguodala to a four-year, $48 million contract. With Iguodala, the Warriors got a jack-of-all-trades type of player. The versatile swingman averaged 13.0 PPG, 5.4 APG, and 5.3 RPG last season as a Nugget.
Golden State is priced +1000 to win the Western Conference title.
And +1800 to win the championship in the upcoming 2013-2014 NBA season.
Last playoff's experience toughened up the young backcourt of Curry and Klay Thompson, two players that will anchor again the scorching offense of Golden State. The Warriors were 7th in the NBA last season in scoring with 101.2 PPG and No.1 in three-point shooting with a .453 clip from beyond the arc. Picking up Iguodala in the offseason gives Jackson more angles to work on, offensively and defensively. Make no mistake about it; Golden State is more lethal this season than it was last year.
Sacramento Kings
2012 Record: 28-54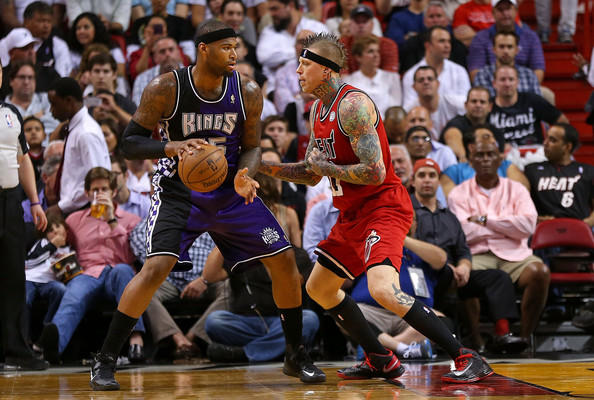 The last few seasons have been a series of mess from top to bottom for the Sacramento Kings. They haven't won more than 30 games in five straight seasons and the ownership was just as chaotic as DeMarcus Cousins' behavior. But at least the franchise stays at Sacramento a year after the Maloofs sold the franchise to a Seattle-based group. It is a sign pointing that the Kings are headed to the right direction with a new ownership, headed by Vivek Ranadive.
Ranadive's group made a couple of changes in the offseason by hiring Pete D'Alessandro as the new general manager and Mike Malone as the Kings new coach.
One of D'Alessandro first major move as the new GM was signing Carl Landry to a lucrative four-year, $27 million contract. The former Warrior adds to the power forward position depth that already has Jason Thompson and Patrick Patterson. Landry's addition could prove to be a valuable asset for the Kings frontcourt which should see an improvement in the rebounding department. Sacramento was 25th in the league last season with a dismal 40.6 RPG. The only problem is how Malone will divide playing time between them.
The Kings were 10th in the league in scoring back in the 2012-2013 season thanks to five players who averaged at least 10 PPG. Of those five Tyreke Evans was the only player who'll not be suiting up for the team next season. Evans was shipped to the New Orleans Pelicans in a three-team trade which involved the Kings, Pelicans, and the Portland Trail Blazers. In exchange, the Kings got Greivis Vasquez, which is now the projected as Sacramento's starting point guard.
Evan's departure left Malone with Cousins as his best talent. Last season, the 23-year old center averaged 17.1 PPG while grabbing 9.9 RPG. Meanwhile, Vasquez will be inheriting the point guard duties of Evans and he will be partnered with rookie Ben McLemore in the backcourt. The former Kansas Jayhawks star was picked seventh overall by Sacramento in this year's draft.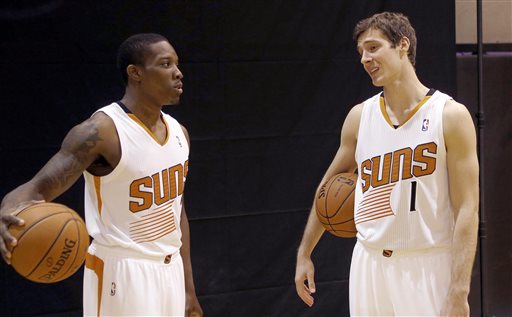 Phoenix Suns
2012 Record: 25-57
There was no longer the magic of Steve Nash on the court last year for the Phoenix Suns. And part of the result of his departure was a lifeless Suns squad that rivaled the dry, barren landscape of the Arizona desert.
Phoenix lagged very way behind in many of major team statistics last season. After a 25-57 season (fourth worst in the NBA), the Suns clearly needed help. Some of the categories where they put up Charlotte Bobcat-ish numbers: 95.2 PPG (21st), 41.6 RPG (18th), 101.6 points allowed (26th).
To the rescue is newly named general manager Ryan McDonough. The former Boston Celtics executive spent the first few months in the position clearing cap space by dealing away Jared Dudley and Luis Scola and also ridding themselves of the problematic Michael Beasley.  All three were averaging double figures in scoring last season but McDonough is sticking with a long term plan. Also gone is Jermaine O'Neal who opted to play for the Golden State Warriors next season.
Then McDonough named former Sun Jeff Hornacek as the team's new head coach. Hornacek is taking his first attempt at coaching an NBA team and the rebuilding Suns is where he would not feel that much pressured to deliver immediately while guiding his troops towards maturity and chemistry.
Major holdovers like center Marcin Gortat and Goran Dragic will have new teammates to work with. The Suns got three new centers in rookie Alex Len, Miles Plumlee and Viacheslav Kravtsov. Len was the Suns' first round pick in the 2013 NBA draft and is projected to be the main reliever of Gortat.
The backcourt figures to be an interesting mix of Dragic and Eric Bledsoe, who the Suns got after the three-team dealt involving them, the Milwaukee Bucks, and the Los Angeles Clippers. Bledsoe was Chris Paul's super-sub back in LA but in Phoenix, he has a chance to play the two-position along with Dragic. Last season, Bledsoe recorded 8.5 PPG, 3.1, APG, and 3.0 RPG in 76 games, but only 12 of it as a starter.
Get your NBA futures at Top Bet Sportsbook.
2,503 total views, 1 views today
Comments
comments