NFL's Week 6 will be littered with some interesting intra-divisional matchups, the biggest of which will be under the bright lights of primetime on the Thursday and Sunday night. The AFC South will be on the line on Thursday as the Colts travel to Houston to face the Texans, while the streaking Giants visit the nest of the NFC East champion Eagles.
Check out our previews of the Colts vs. Texans and the Giants vs. Eagles, two of the marquee games in the NFL's exciting Week 6. In the meantime, continue on with our complete weekly picks.
[sc:Football ]
Complete NFL Week 6 Picks
Thursday, October 9
Indianapolis Colts at Houston Texans (8:25 PM ET)
Writer's Pick: Colts -2.5
[sc:NFL240banner ]Arian Foster came back with a bang as he ran for 157 yards against the Cowboys. But a heavy workload (86 carries already in essentially three games) coupled with a short week isn't a good combination for an already banged up running back.
Sunday, October 12
Jacksonville Jaguars at Tennessee Titans (1:00 PM ET)
Writer's Pick: Titans
Betting on Charlie Whitehurst is never fun, but at least the Titans do something well. They rushed for 149 yards against the Browns, and their 5.0 yards per carry is tied for third in the NFL. Contrast that with the Jaguars, who are barely averaging 70 yards per game on the ground with a rookie quarterback in Blake Bortles throwing two interceptions per game.
Baltimore Ravens at Tampa Bay Buccaneers (1:00 PM ET)
Writer's Pick: Buccaneers +3

The change in quarterback has also seen a change in fortune for the Tampa Bay Buccaneers, who have covered their last two games on the road. The Ravens aren't amazing in the secondary, so Mike Glennon should be able get a few more balls to Vincent Jackson, who had a breakout game against the Saints (eight catches for 144 yards).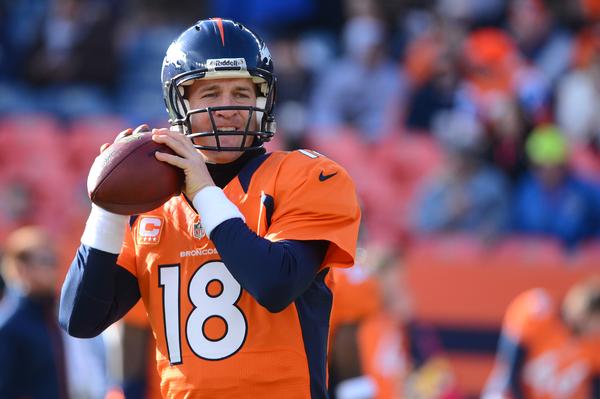 Denver Broncos at New York Jets (1:00 PM ET)
Writer's Pick: Broncos -8.5
As cruel as it may seem, a 31-0 humiliation against the Chargers could so easily get much worse for the Jets, who host Peyton Manning and the Broncos. Denver finally broke out of its mini offensive slump with 41 points  against the Cardinals thanks to 479 yards and 4 TDs from Manning. Don't expect the same for the Jets, even if Michael Vick does come in to start at quarterback.
Detroit Lions at Minnesota Vikings (1:00 PM ET)
Writer's Pick: Lions 
Teddy Bridgewater is set to return for the Vikings, but he may not have a running game to lean on as the Lions' defense has been devouring their opponents' ground games this season (74 yards allowed per game, 4th in NFL). Also, Bridgewater should get a taste of consistent NFL pressure this time around, as the Lions' D-line  can generate a significantly better pass rush than the feeble Falcons.
New England Patriots at Buffalo Bills (1:00 PM ET)
Writer's Pick: Patriots -3
As demoralizing as the Pats' 41-14 loss at the Chiefs was, their 43-17 demolition of Cincinnati was equally as promising. The Pats finally re-committed to the run (46 carries for 220 yards), while tight ends Rob Gronkowski (six catches, 100 yards) and Tim Wright (five catches, 85 yards) were finally unleashed. Also, Kyle Orton against this terrific pass defense most likely won't end well for the Bills.
Carolina Panthers at Cincinnati Bengals (1:00 PM ET)
Writer's Pick: Bengals -7
Beware of the overreaction to Cincinnati's loss just as others had done with New England. The Bengals probably weren't as good as people were making them out to be after three games, but they're not as bad as the 43-17 road loss to the Pats would indicate. Also, you may be interested to hear they're really good at home (10-0 in the last 10 regular season games), and a Panthers team that has exactly zero running backs you've heard of and a disintegrating O-line isn't about to give them much trouble in Cincy.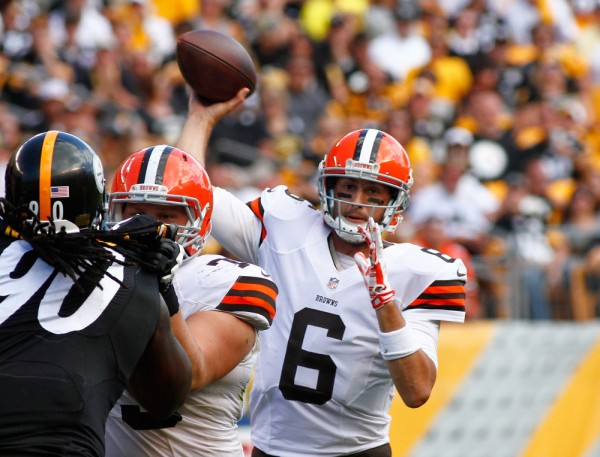 Pittsburgh Steelers at Cleveland Browns (1:00 PM ET)
Writer's Pick: Browns -2
The Browns took the Steelers to the brink in Pittsburgh, and should get an added boost when they play at home. Their running game (fourth in the NFL at 143 yards per game) has shown staying power, and has added its lead back, Ben Tate, back into the fold. Meanwhile, Brian Hoyer (two-straight 290-plus yard games) is actually looking like a legit starting NFL quarterback with each passing week.
Green Bay Packers at Miami Dolphins (1:00 PM ET)
Writer's Pick: Dolphins +3
The Packers' evisceration of their NFC North rivals in the last two weeks by a combined score of 70-27 has been impressive, but they're still susceptible to two things: a good pass rush and a good running game. The Dolphins just so happen to have both. Rodgers may not have much time to R-E-L-A-X with Cameron Wake and Olivier Vernon chasing him around all day.
San Diego Chargers at Oakland Raiders (4:00 PM ET)
Writer's Pick: Chargers-7
With all due respect to Geno Smith, Ryan Fitzpatrick, Tom Brady (in an out-of-sync Pats offense) and Ryan Tannehill, whom the Raiders faced and allowed on average just 207 passing yards (fourth-best in the NFL) but Philip Rivers and the Chargers offense are on an entirely different level. It's also worth noting that a much-improved Charger defense has allowed 24 total points in their last three games.
Create a betting account now and find great value with home underdogs in the NFL.
Chicago Bears at Atlanta Falcons (4:30 PM ET)
Writer's Pick: Falcons -3
As consistently bad as the Atlanta defense has been all season, their offense has at least been consistently good at home, with 93 points through two games. They're looking a much better bet than an inconsistent Bears team, spearheaded by perhaps the most frustratingly inconsistent quarterback in the league in Jay Cutler.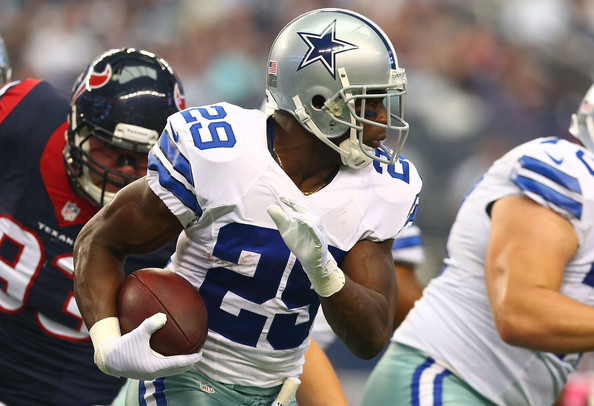 Dallas Cowboys at Seattle Seahawks (4:30 PM ET)
Writer's Pick: Cowboys +8
Even DeMarco Murray will have a hard time running against the Seahawks defense, but Tony Romo (80.5 QBR, 5th in the NFL) is secretly having a good season, and has the receiving weapons in Dez Bryant and Terrance Williams to trouble a Seattle secondary that's given up 280-plus yards and two-plus touchdowns in their last three games. Furthermore, Seattle is just 2-4 against the spread in the last six home games where it has been favored by over a touchdown.
Washington Redskins at Arizona Cardinals (4:30 PM ET)
Writer's Pick: Redskins
With Carson Palmer still dealing with his nerve issue and Drew Stanton knocked out with a concussion, the Cardinals are down to Logan Thomas at quarterback. Meanwhile, the Redskins may be able to do damage on a the banged up Cards defense that will be missing defensive end Calais Campbell (MCL sprain) and possibly cornerback Patrick Peterson (sprained ankle).
New York Giants at Philadelphia Eagles (8:30 PM ET)
Writer's Pick: Eagles -2.5
Don't look now, but the Giants are adding even more weapons to their arsenal. Rookies Andre Williams and Odell Beckham Jr. scored touchdowns last Sunday for a Giants offense that has scored over 30 points in each of their last three games. Meanwhile, the Eagles defense gave up over 800 passing yards and six touchdowns to backups Kirk Cousins and Austin Davis, which is deeply concerning.
Monday, October 13
San Francisco 49ers at St. Louis Rams (8:30 PM ET)
Writer's Pick: 49ers -3.5
The Rams are first in fewest passing yards allowed (192) and 29th in rushing yards allowed (152.5), which would be fine if they were facing the San Diego Chargers, but it's just about the worst possible matchup against the San Francisco 49ers, who have run for 389 yards in the past two weeks.
[sc:NFL490Banner ]
2,149 total views, 1 views today
Comments
comments