The 2015 Egg Bowl between the No.19 Ole Miss Rebels and the No.23 Mississippi State Bulldogs will be the 88th rendition of the long time rivalry. The Rebels currently lead the all time standings 62-43-6 and are narrowly favored to raise their win count to 63 this week.
The Rebels are not runaway favorites by any means but are currently listed at -1 in the point spread. The team is coming off a big 38-17 win over the LSU Tigers last week and should be primed for a good road matchup. [sc:NCAA240banner ]On the other side, Dak Prescott and the Bulldogs are coming off a big 51-50 win over Arkansas last week and will be fired up in front of the home crowd.
Not enough juice for you? Well, if you'd like a little more lead up to this year's Iron Bowl, check out our full Ole Miss-Mississippi State preview here.
[sc:NCAAFArticles ]
Ole Miss Rebels vs. Mississippi State Egg Bowl Preview
Where: Davis Wade Stadium at Scott Field, Starkville
When: Saturday, November 28, 7:15 PM ET
Line: Ole Miss Rebels (-1) at Mississippi State Bulldogs (+1) – view all NCAA Football lines
TV Broadcast: ESPN2
Egg Bowl History
The Egg Bowl dates back to October 28, 1901. It was an epic battle that resulted in Mississippi not showing up for the game and losing 17-0. We joke. They found their way to the game, but didn't couldn't find their way on to the score sheet. Since then, the two schools have battled tooth and nail for the Golden Egg trophy. A total of 111 meetings have taken place, 87 of which have been under the "Egg Bowl" label. While Ole Miss leads the overall series with a 62-43-6 record, the Bulldogs have won four of their last six meetings.
Betting on the No.19 Ole Miss Rebels (8-3, 5-2 SEC)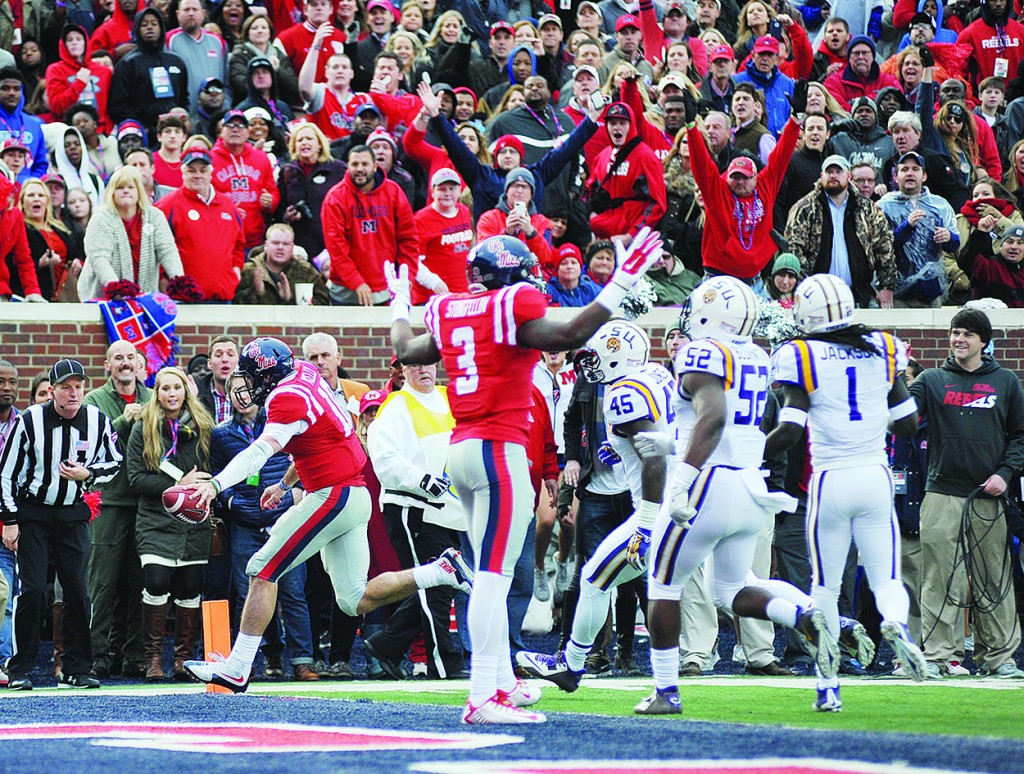 The team is coming off a big 38-17 win over the LSU Tigers and a decent defensive performance. The team shut down Leo Fournette (somewhat). They only allowed the star runner 108 yards in the game on 25 carries, which considering Fournette's past performances this season, is a pretty big feat. Overall though, their run defense should not be very proud. They've allowed nine rushing touchdowns over their past three games, although their pass attack has been able to bail them out.
The pass defense is currently tied with Alabama for the conference lead with 15 interceptions – two of which came last weekend at home.
Over-Under: 64.0         Point Spread: -1         Money: -110
Create a betting account now and put your NCAA college football predictions to the test!
Betting on the No.24 Mississippi State Bulldogs (8-3, 4-3 SEC)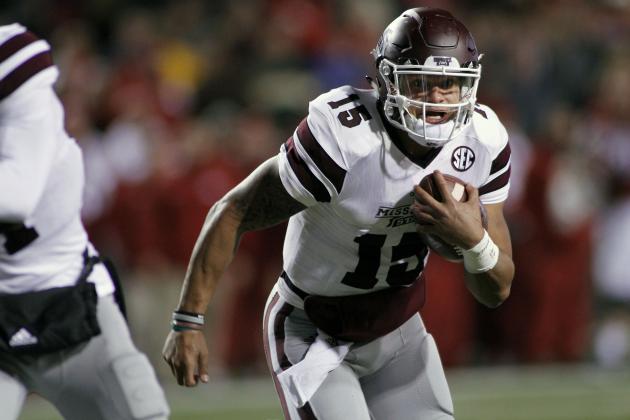 It could be a safe bet, if you're thinking Bulldogs for the win. Dak Prescott has looked like a relentless rook of a man this season (chess reference). He's thrown for over 3100 yards and has only tossed three picks so far this year – a number that looks even smaller next to his 23 touchdowns. He hasn't only been a threat through the air though, Prescott has also rushed for 478 yards and nine majors in his 11 games so far this season. Simply some incredible stats from the kid.
If the Bulldogs are going to make a game of it, it's going to come down to the arm and legs of Prescott. He's the crown jewel of Mississippi State this season.
Over-Under: 64.0         Point Spread: +1         Money: -110
Writer's Prediction
Ole Miss takes the Eggs out of Mississippi State's basket 37-28.
[sc:NCAA490banner ]
2,154 total views, 1 views today
Comments
comments