We know the 2015-16 NBA season has just concluded with the Cleveland Cavaliers winning the championship. That's no reason for sportsbooks to take a rest though. In fact, future odds for each team next season have already been released. Let's take a look at some of the teams and their corresponding odds below.
NBA News & Predictions
NBA Futures Odds Update
Favorites: Golden State, Cleveland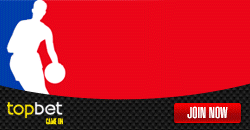 The
Crying Jordans
Warriors ended their historic season with a big thud. Despite a record-setting 73-9 regular season record and a 3-1 series lead against Cleveland in the finals, the Warriors failed to cop the title and are now back to the drawing board. If there's any consolation, the Warriors still have two-time MVP Steph Curry and Klay Thompson along with Draymond Green on payroll for at least three more seasons.
Harrison Barnes is going to be a free agent but based on his laughable finals performance, losing him may not hurt that much for the Warriors. That would be especially true if the Warriors snag a huge free agent off the market like, you know, Kevin Durant. In any case, the trio of Curry, Thompson, and Green is a solid foundation for the Warriors. The Warriors are currently pegged at around +200 to win the title next year.
But what about Cleveland? The Cavaliers just accomplished what was once unthinkable and impossible: the brought home the franchise's first-ever championship. With LeBron James spearheading the club, the Cavs gave Cleveland its first pro title in almost five decades. Let that sink in for a moment. Okay, back to the topic. The Cavs are priced at around +300 to repeat, but their chances depend largely (or entirely) on whether LeBron James will stay or not. James has the choice to pick up a team-option for the 2016-17 season or leave. But until James conclusively departs, the Cavs can be considered a force to reckon with not only in the eastern conference but in the entire league as well.
Sleeper: Boston
The Celtics are that team you should actually be jumping on right now based solely on their current value and their high possibility of winning in free agency. Right now, Boston carries odds of +2,000 to deliver an NBA title to Beantown next June. The Celtics, who finished the last regular season fifth in the eastern conference with a 48-34 record, could see much shorter odds if they managed to pry a Kevin Durant or an Al Horford from free agency. Also consider that they have the third pick overall in the upcoming NBA Draft, which Boston could use as a trade bait.
Long shot: New York
Carmelo Anthony must have bittersweet feelings when he saw former Knicks teammates J.R. Smith, Iman Shumpert, and Timofey Mozgov all win the NBA title this year. Anthony has been in the league for 13 years and still has no ring to show. People are still debating whether Phil Jackson is actually a capable front office maestro, a somewhat acceptable argument given that the Knicks have had losing records in each of his first two years as president of basketball operations.
The Knicks (+10,000) are also without a draft pick in the upcoming draft, the effect of the team's stupid idea to trade for some dude named Andre Bargnani three years ago. If the Knicks were to be contenders next season, they'll have to add pieces by trading and/or making a splash in free agency. After all, the Knicks only have around $70 million covered in their cap space for 2016-17. Note that that salary cap is expected to rise to $94 million beginning next season.
Create a betting account now and choose your NBA champion.

Comments
comments