The Canadian Grand Prix is approaching and the race cannot get any tighter for the top spot of the Formula One Standings. At first place in the standings sits Nico Rosberg, while just 24 points below him is Lewis Hamilton. While the two fend off each other for the top spot, Daniel Ricciardo is slowly building momentum with 66 points at third place.
It's going to be one hell of a race with the racers sitting where they are today. Find out how many points are up for grabs at the Canadian Grand Prix with our breakdown below. For more on the race, check out our complete preview as well as our feature of experts' picks.
Cash In on the Best Online Sportsbook Offers Now at TopBet!
2016 Formula One Canadian Grand Prix Points Awarded / Table Breakdown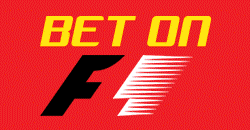 The Formula One features some of the best autoracing action in the world with the fastest cars and the most dashing of drivers. However, it also suffers from being top heavy with just the best drivers dominating the entire season. Take for example points leader Nico Rosberg having a 68-point advantage over sixth-place Mas Verstappen.
It's still pretty exciting, however, with contenders Lewis Hamilton and Daniel Ricciardo close on the points leader's heels. Hamilton could even leapfrog Rosberg for the top spot with a victory and the latter dropping out of the top 10.
Formula One World Championship Scoring System
| Place | Points |
| --- | --- |
| 1st | 25 |
| 2nd | 18 |
| 3rd | 15 |
| 4th | 12 |
| 5th | 10 |
| 6th | 8 |
| 7th | 6 |
| 8th | 4 |
| 9th | 2 |
| 10th | 1 |
Create a betting account now and get your blood boiling with high-octane autoracing action.

Comments
comments