It's Christmas in July for mixed martial arts fans all over the world as the UFC will hold three-straight fight cards from Thursday to Saturday in Las Vegas, Nevada. Opening the festivities is UFN 90, headlined by a lightweight championship bout between Rafael Dos Anjos and Eddie Alvarez. A day after, bitter rivals UFC Women's Strawweight Champion Joanna Jedrzejczyk and No. 1 contender Claudia Gadelha go toe-to-toe in the main event of The Ultimate Fighter 23 Finale.
Last but definitely not the least, UFC 200 will feature a whopping three championship matches. Daniel Cormier and Jon Jones face off for the UFC Light Heavyweight Championship in the main event of the evening; Miesha Tate defenders her title against Amanda Nunes; and Jose Aldo and Frankie Edgar fight for the interim UFC Featherweight Championship. And that's not all that UFC 200 has to offer, as Brock Lesnar makes his return to the Octagon against the most-feared knockout artist in MMA, Mark Hunt.
It's a star-studded week in the UFC, alright. Get yourself started with our complete preview of UFN 90: Dos Anjos vs. Alvarez set to open the festivities.
Cash In on the Best Online Sportsbook Offers Now at TopBet!
UFC International Fight Week Preview
UFC 200: Daniel Cormier vs. Jon Jones for the UFC Light Heavyweight Championship
Line: Daniel Cormier (+220) vs. Jon Jones (-300) – view all UFC 200 lines
The rivalry is real. UFC Light Heavyweight Champion Daniel Cormier and Interim titleholder Jon Jones do not like each other. They've done it all; from brawling after a heated stare down to repeatedly talking trash to Jones motioning for Cormier to suck it after their first match back in January 2015. It really doesn't get any better than having two of the best fighters on the planet going toe-to-toe.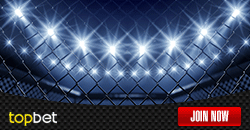 Cormier is a sensational wrestler, having been in the U.S. Olympic wrestling team in 2004 and 2008. He's translated his skills on the mat excellently to the MMA cage. DC has also showcased some new tools, especially his devastating dirty boxing in the clinch. The former Olympic wrestler hammered Jones in the clinch in their first matchup, and most recently broke top contender Alexander Gustafsson's nose with uppercuts from the clinch in October 2015.
Jones, meanwhile, was stripped of his title and suspended for a hit-and-run accident last year. The former light heavyweight kingpin made a successful return to the Octagon in April, winning the interim title off late-notice-replacement Ovince Saint Preux via unanimous decision. Jones is the best pound-for-pound fighter on the planet with a good striking game and a deadly top control. His length allows him to unleash his patented hellbows on grounded opponents.
Writer's prediction: Jones looked rusty against Saint Preux and may be underestimating Cormier heading into this matchup. DC has picked up a lot of tools to finally get past Jones. Cormier (+220) gets a razor-thin decision in a fight of the year candidate.
UFC 200: Miesha Tate vs. Amanda Nunes for the UFC Women's Bantamweight Championship
Line: Miesha Tate (-260) vs. Amanda Nunes (+200) – view all UFC 200 lines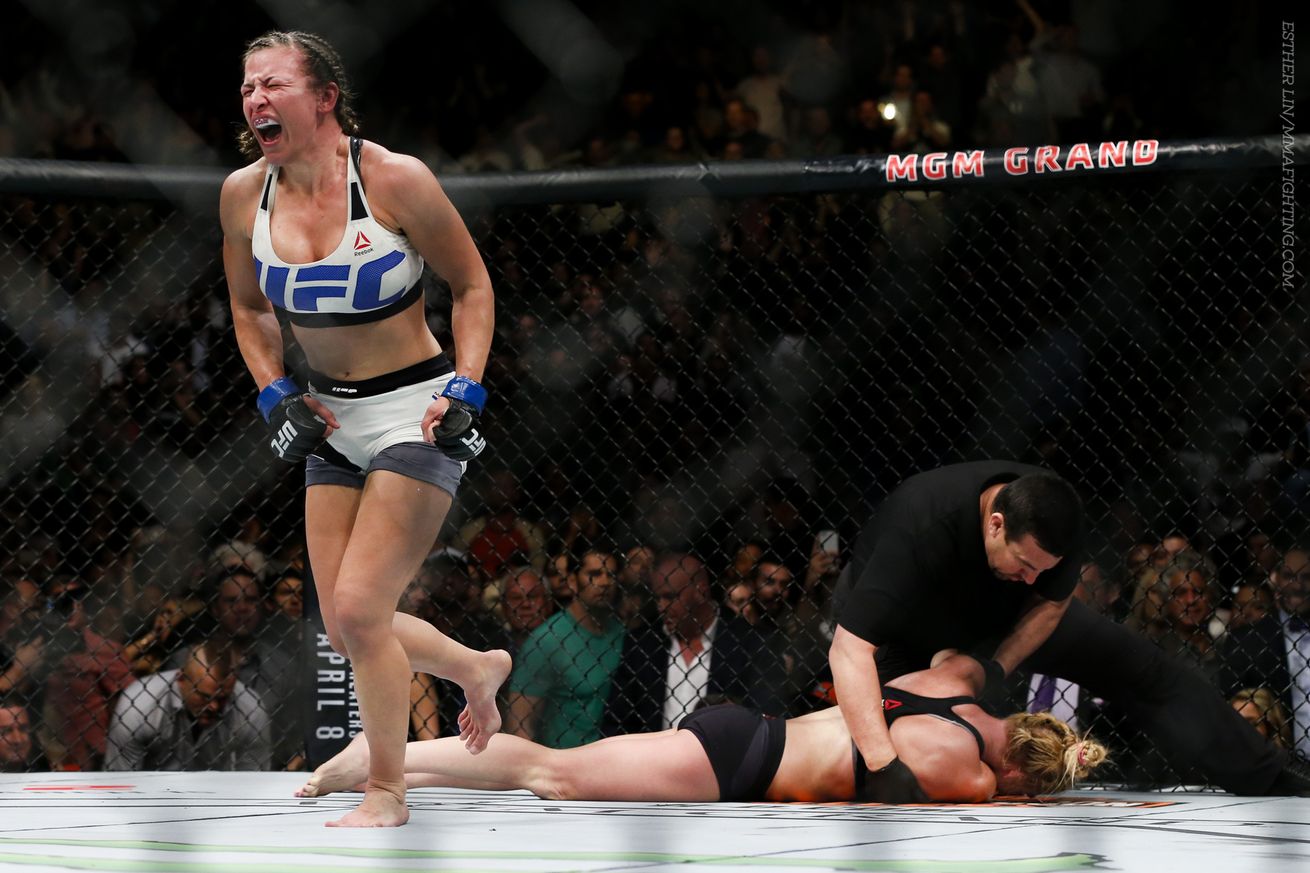 Miesha "Cupcake" Tate is the UFC Women's Bantamweight Champion. She won the title in a come-from-behind victory over title-holder Holly Holm back in March. Down three rounds to one, Tate bit down on her mouthpiece, said a Hail Mary, and charged at Holm in the fifth and final round. She dragged her opponent to the ground and choked Holm unconscious to wrest the title.
Tate now has a very tough challenger ahead of her in Amanda "Lioness" Nunes. The Brazilian is as tough-as-nails as they come, with a powerful Muay Thai game and a very strong grappling base. Her Judo background allows her to keep fights on the feet as well, where she'd rather knock her opponents unconscious with her powerful fists. The Lioness could benefit from a good stylistic matchup against the champion.
Writer's prediction: Nunes (+200) gets the third round technical knockout victory over Tate to win the championship.
UFC 200: Jose Aldo vs. Frankie Edgar for the Interim UFC Featherweight Championship
Line: Jose Aldo (-110) vs. Frankie Edgar (-120) – view all UFC 200 lines
Frankie "The Answer" Edgar's confidence is sky-high heading into this matchup against former featherweight kingpin Jose Aldo. The Answer has answered every question hurled in front of him with three finishes in his last four fights, most recently knocking out Chad Mendes in December.
Meanwhile, Aldo may still be feeling the effects of Conor McGregor's endless taunting, as well as his devastating knockout loss against the brash Irishman even more so. The former Brazilian king has shown that he could underestimate his opponents. He may do so in this matchup, knowing that he defeated Edgar by decision in February 2013. When at his best, Aldo has all the tools to be dominant in this fight.
Writer's prediction: Edgar (-120) is soaring right now. He gets a third-round technical knockout victory as Aldo starts to fade.
TUF 23 Finale: Joanna Jedrzejczyk vs. Claudia Gadelha for the UFC Women's Strawweight Championship
Line: Joanna Jedrzejczyk (-170) vs. Claudia Gadelha (+140) – view all TUF 23 Finale lines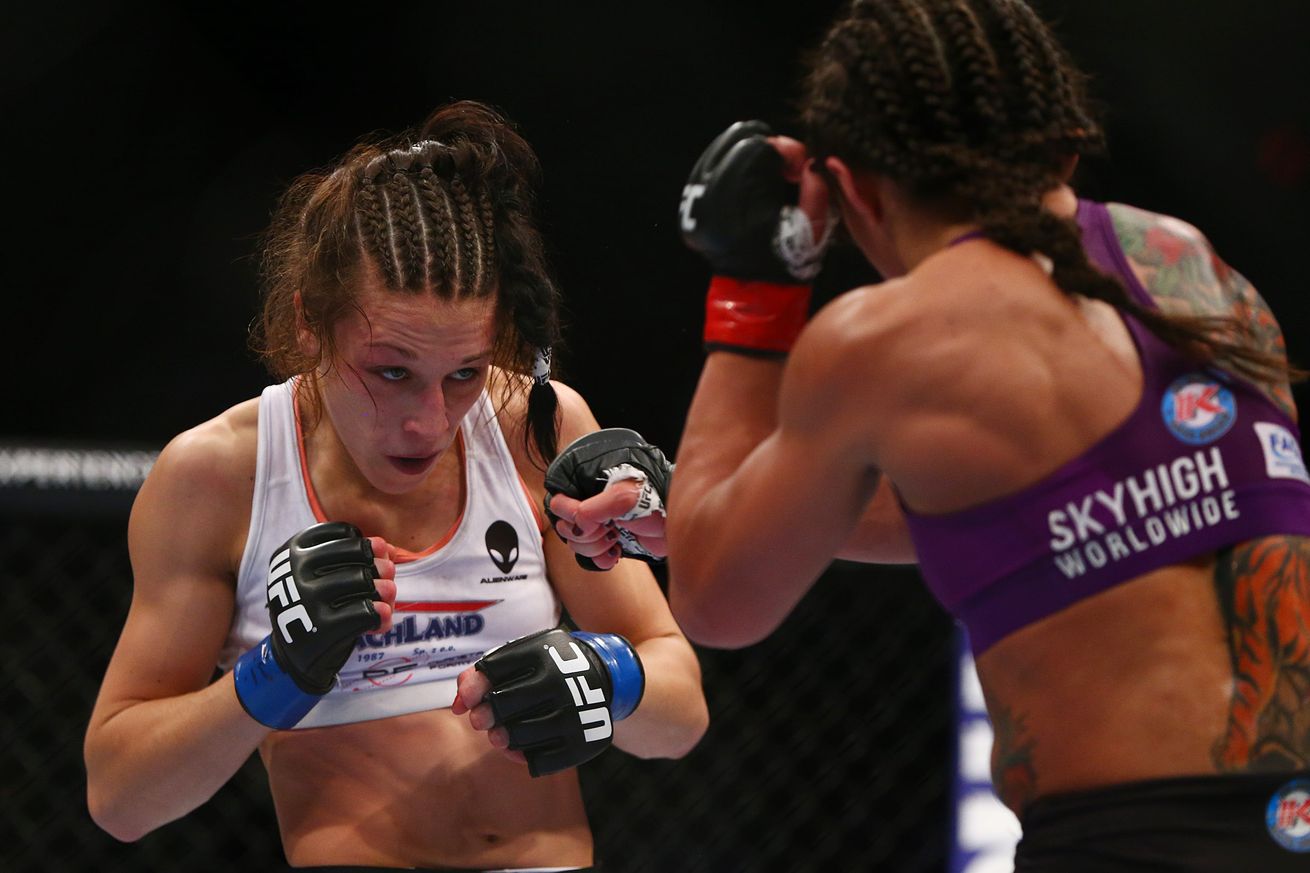 UFC Women's Strawweight Champion Joanna Jedrzejczyk has been dominant since challenging for the title in March 2014. She dominated then-champion Carla Esparza en route to a second round TKO victory—a resounding win considering that she just faced one of the best wrestlers in all of women's MMA. Jedrzejczyk followed up that victory with a third-round stoppage of Jessica Penne and a dominant unanimous decision win over Valerie Letourneau.
The Polish Jedi now faces one of her toughest challengers to date, Claudia Gadelha, in a rematch of their December 2014 fight, which a split-decision victory for Jedrzejczyk. Gadelha couldn't takedown the Muay Thai specialist and was knocked down in the dying seconds of the first round. The Brazilian looks to have improved a lot since then, but still has issues with her gas tank.
Writer's prediction: Jedrzejczyk (-170) pours it on in the championship rounds as she stops Gadelha in the fifth.
UFN 90: Rafael Dos Anjos vs. Eddie Alvarez for the UFC Lightweight Championship
Line: Rafael Dos Anjos (-450) vs. Eddie Alvarez (+325) – view all UFN 90 lines
UFC Lightweight Champion Rafael Dos Anjos has looked like the terminator recently, destroying all in his way from former champions Benson Henderson and Anthony Pettis to perennial contender Donald Cerrone. The Brazilian's new-found striking game can be credited to his success, but no one is untouchable—especially not in the game of mixed martial arts.
Eddie Alvarez is as gritty as anyone can get. He's beaten top contenders in Gilbert Melendez and Benson Henderson back-to-back. The former Bellator Lightweight Champion also has excellent boxing skills for a mixed martial artist. A good lead right hand should be the best counter for a southpaw like Dos Anjos.
Writer's prediction: Alvarez (+325) ekes out a close decision victory.
UFC 200: Brock Lesnar vs. Mark Hunt
Line: Brock Lesnar (+130) vs. Mark Hunt (-160) – view all UFC 200 lines
Brock Lesnar is back! The WWE superstar has returned to the UFC after a five-year absence in mixed martial arts. A former UFC Heavyweight Champion, Lesnar lost his last two fights by first-round technical knockout to both Alistair Overeem and Cain Velasquez. He may be in for a rough ride when he faces the "Super Samoan" Mark Hunt in his return to the Octagon.
Hunt has legit one-punch knockout power, and has a strong and heavy base that could shed away takedown attemptswith ease. The Super Samoan is coming off back-to-back first-round knockout finishes against Frank Mir and Antonio Silva, both veterans of the sport. He looks like a bad stylistic matchup considering Lesnar's last two fights. However, the Minneapolis native believes that his bout with diverticulitis was to blame for his losses and not his inability to take hits.
Writer's prediction: Lesnar makes it fun with a couple of bull rush attempts, but Hunt (-160) eventually cracks the former champ's chin with a right uppercut. Super Samoan by first round KO.
Create a betting account now and get your MMA fix from International Fight Week.

Comments
comments