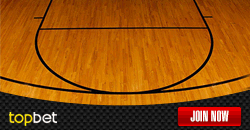 Ben Simmons or Brandon Ingram? That question will finally be answered, when the 2016 NBA Draft officially commences tonight at the Barclays Center. But before that happens, why don't you take one more look below at the first-round predictions of some of the top basketball experts around the globe.
Meanwhile, you can also find out which players could end up being one of the biggest steals in this year's draft via our sleeper picks piece.
Cash In on the Best Online Sportsbook Offers Now at TopBet!
2016 NBA Draft Expert Picks and Predictions
*Find the complete list of our betting props for the 2016 NBA Draft here
NBA.com
| Pick | Player |
| --- | --- |
| 1st overall | Ben Simmons |
| 2nd overall | Brandon Ingram |
| 3rd overall | Dragan Bender |
| 4th overall | Marquese Chriss |
| 5th overall | Kris Dunn |
Scott Howard-Cooper of NBA.com sees Ben Simmons going first overall, and following him would none other than be Brandon Ingram. There's no reason to be surprised there, as those two are regarded as the best talents in this year's draft.  But after them, things start to become very unpredictable.
Well, Howard-Cooper believes that the Boston Celtics, who own the third first-round selection, could likely take a leap of faith on international sensation: Dragan Bender. He's been consistently compared to last year's fourth overall pick, Kristaps Porzingis. Both big men are physically imposing, solid rim-protectors and can shoot the rock from anywhere on the floor. And some people  also think that Bender could even end up as the bigger star if he really desires it.
As for the fourth and fifth pick, Howard-Cooper expects Washington's Marquese Chriss and Providence's Kris Dunn to be drafted. The pair should be able to make a strong impact in the league thanks to their size, shooting touch and versatility.
Bleacher Report
| Pick | Player |
| --- | --- |
| 1st overall | Ben Simmons |
| 2nd overall | Brandon Ingram |
| 3rd overall | Dragan Bender |
| 4th overall | Jaylen Brown |
| 5th overall | Jamal Murray |
The same could almost be said for Bleacher Report's Chris Rolling. He anticipates Ben Simmons, Brandon Ingram and Dragan Bender being drafted as the first three picks overall. But then Rolling feels that Jaylen Brown of California and Jamal Murray of Kentucky are the next names to be called out.
Brown can make a scout's imagination run wild. He passes with flying colors in terms of size, athleticism and strength. But his basketball instincts and unreliable jump shot are a bit concerning. Nevertheless, the potential is there.
Murray, on the other hand, is known for offense and more offense. He led the Wildcats in scoring last season, averaging 20.0 points per game. He also shot very well from down town at 40.8 percent. However, there are still a handful of things that the 19-year-old guard needs to work on his game.
CBS Sports
| Pick | Player |
| --- | --- |
| 1st overall | Ben Simmons |
| 2nd overall | Brandon Ingram |
| 3rd overall | Jamal Murray |
| 4th overall | Dragan Bender |
| 5th overall | Buddy Hield |
Gary Parish of CBS Sports, meanwhile, also predicts that Ben Simmons and Brandon Ingram going first and second overall. But Parish has a different opinion when it comes to the next three selections.
As seen on the table above, he foresees Jamal Murray getting drafted at No. 3, while Dragan Bender and Buddy Hield follows the Kentucky standout.
Hield, in particular, is one of the best prospects out there. He's arguably the most NBA-ready player in the draft pool and is someone who should be able to provide an immediate impact to any organization. The sharp-shooting guard averaged 25.0 points per contest, shot 45.7 percent from down town and received the Wooden Award after leading Oklahoma to a Final Four appearance last season.
Create a betting account now and bet on NBA futures.

Comments
comments