The biggest storyline heading into the 2016 French Open is arguably Serena William's hunt for her 22nd Grand Slam title. That may just become a reality for Williams, as she's managed to hoist the Coupe des Mousquetaires twice in the previous three years, including 2015. Can Williams continue her reign of supremacy at Roland Garros? Or will we see a new champion be crowned this time around?
Read on below for closer look at her chances along with a few other names that could pull of a strong run at the aforementioned trophy. And while you're at it, don't forget to check out our sleeper picks afterwards.
Tennis News and Previews
2016 WTA French Open Women's Singles Preview and Prediction
*Find the complete list of the French Open Women's Singles betting lines here
Favorites
Serena Williams (+125)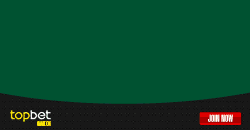 Serena Williams is the not a contender here. She's the ultimate favorite to repeat as champion at Roland Garros this year. The defending champion already holds three French Open titles under her decorated career, and a fourth one could become a reality really soon.
Williams' passion, will and aggression should help her overwhelm the competition even at the age of 34 years old. A proof of this was showcased in the recently-concluded Italian Open, where she dominated every opponent and eventually nabbed the trophy in the finals against the ever-so-dangerous Madison Keys. That championship victory has definitely given her an extra boost in momentum heading into Paris this weekend.
Also, it's worth keeping in mind that Williams has looked almost unbeatable on clay throughout her career. In 2015, she was 13-1 in that particular surface, and this year she's yet to be beaten (5-0).
Simona Halep (+400)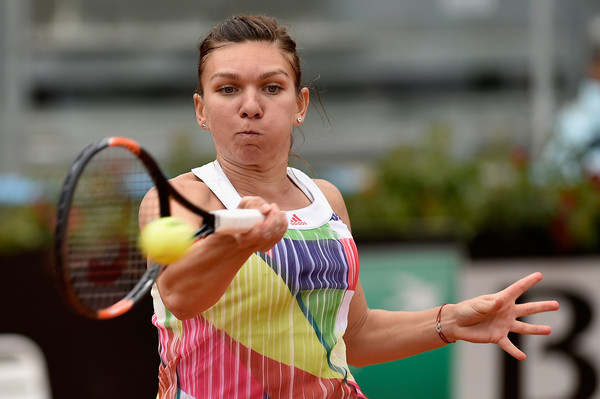 One intriguing foe who could bring the fight to the defending champion would none other than be Simona Halep. Yes, Halep's had a pretty inconsistent year overall (14-8) thanks to an injury-filled off-season, but she seems to have finally found her true form (and health) after beating Dominika Cibulkova for the Mutua Madrid Open title earlier this month.
Furthermore, the 24-year-old Romanian has been playing well on clay thus far, winning six of her last seven matches on that surface. It'll be interesting to see if that success can translate at Roland Garros, where Halep has struggled throughout her career.
Sleeper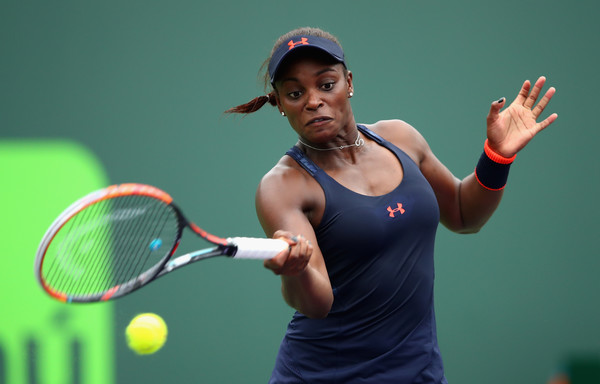 Sloane Stephens (+4,000)
The expectations are relatively high on Sloane Stephens. She's had an incredible year thus far, winning 16 of her first 20 matches. That stretch includes three championships at Charleston, Indian Wells and Acapulco. Those victories, in particular, have definitely boosted the confidence of the 23-year-old American. Stephens will bring her swag and a nothing-to-lose attitude to Roland Garros, and her opponents better not show any signs of complacency. If they do, Stephens is bound to seize the opportunity.
Long Shot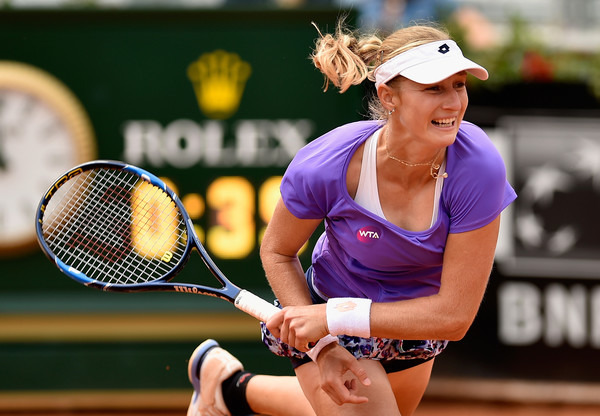 Ekaterina Makarova (+5,000)
Ekaterina Makarova's year has been bad to say the least. She's barely won more than half of her matches (12-11). Well, the 27-year-old Russian has had some share of good moments, when she managed to make a pair of quarterfinals appearances at Sydney and at the Miami Masters. Other than those, Makarova's been trounced by the competition convincingly.
Having all that said, it would be best for bettors to avoid taking an insane risk on Makarova. Her record alone is more than enough of a reason to tell you why she'll probably be eliminated in the early rounds at Roland Garros.
Writer's Prediction
Serena Williams (+125) wins her fourth French Open title.
Create a betting account now to cash in from all the exhilarating tennis action set to take place at Roland Garros.

Comments
comments