With a proud football pedigree, fans of the Fighting Irish are also among the proudest football fans in the nation. They embody the very definition of hard-core (die-hard) fan. If you have ever been to a Notre Dame football game or have ever met a Notre Dame football fan, then you know that these people will go to great lengths to get their hands on a couple of Notre Dame tickets.
Cutting class to see a Notre Dame game live…? Not an issue. And on that note, we bring you…
5 Football Games Any Notre Dame Student In His/Her Right Mind Would Not Want to Miss.
October 5 – at Arizona State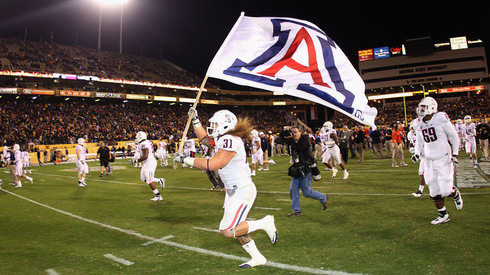 The Sun Devils have a bunch of starters returning from last year and coach Todd Graham has had success against Notre Dame in the last few seasons. Making this more even more compelling is the location of the match-up. The game is going to be played at the Cowboys Stadium.
October 19 – USC Trojans
Save for their win in their last meeting, the Fighting Irish have only won once in their past 10 games against USC. And that includes a five-game losing streak at home against their rivals. But those are not sufficient reasons for Fighting Irish fans to let this game go under their radars. USC, despite a solid roster, has a questionable coaching which could be the key to their long-awaited win at home against the Trojans.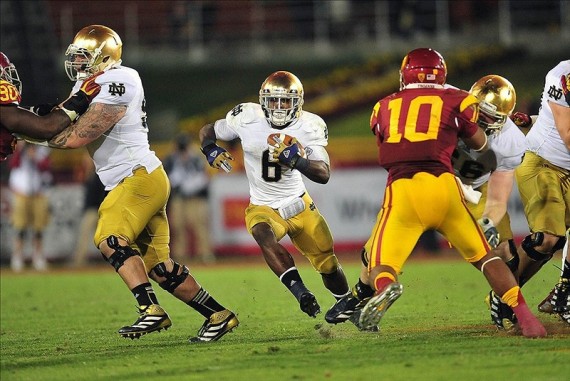 November 2 – Navy Midshipmen
This matchup has been played every year since 1927, making it THE longest uninterrupted intersectional series in college football. Much to the delight of Notre Dame fans, the Fighting Irish hold a 71-12-2 series tilt over the Midshipmen. With a triple-overtime (46-44) win in 2007, followed by a win two years later in 2009 and then again in 2010, the Navy Midshipmen might be gunning for another victory over their old rivals.
November 9 – at Pittsburgh Panthers
Notre Dame and Pittsburgh have met 68 times over the years and the Fighting Irish have won 47 of those games.  With back-to-back wins over the last couple of years (by three points in both cases), Notre Dame fans will want more from their team this time out.
[sc:NCAA490banner ]
November 23 – Brigham Young
This one is a no-brainer, which is why it's a must-see. The two teams have met only seven times before. BYU have only won twice, but then it's always good fun cheering on your home team to their ultimate victory. No?
Be sure to check out the latest odds and lines for upcoming games in Notre Dame schedule by visiting our sportsbook.
Share this story with your friends and tell us what you think.
[sc:NotreDameArticles ]
3,497 total views, 1 views today
Comments
comments