The NFL released the league's 2016 regular season schedule way back in April, which is kind of brutal because that's made football fans excited for something that is still five months away. It's already July, though, so it's high time to take a peek at some of the best games on schedule.
For more football, check out our list of five best NCAAF matches this year.
---
Cash In on the Best Online Sportsbook Offers Now at TopBet!
---
Best Games on the 2016 NFL Football Schedule
Week 1: Carolina Panthers at Denver Broncos

This game has been marked by Cam Newton and his boys as soon as the schedules were released by the league. The Panthers were on the receiving end of a savage beatdown by Denver in the last Super Bowl and they could score some measure of revenge when they pay Mile High City a visit right in the very first week.
Week 2: Cincinnati Bengals at Pittsburgh Steelers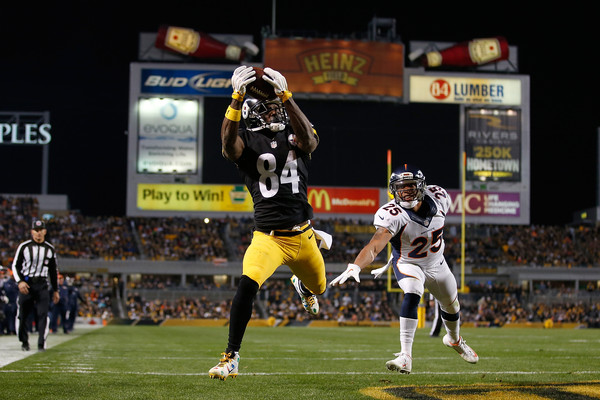 It's always a hatefest whenever the Bengals and the Steelers meet on the field so expect a tension-filled atmosphere at Heinz Field for this game. These two teams met in the playoffs last season with the Bengals losing to Pittsburgh, 18-16. Also remember that it was in that game where Vontaze Burfict showed his true lack of class by making a dirty hit on Antonio Brown, one that costs him a three-game suspension he'll serve this season.
Week 3: Minnesota Vikings at Carolina Panthers
How much gas is left on Adrian Peterson's tank? That will be partially answered in this game, where All-Day will go up against the Panthers' stop unit that ranked sixth in scoring defense last season, allowing just 19.2 points per game. Minnesota was no weakling on defense either last season, letting opponents put up just 18.9 PPG.
Week 4: Cleveland Browns at Washington Redskins
Robert Griffin III has chips on his shoulders, as he goes up against his former team, Washington. That's the biggest storyline for this game and one that's probably enough to build excitement for a dang Browns match. The Redskins' Kirk Cousins also has something to prove, as he looks to show why Washington made a good decision in cutting Griffin loose and letting him take the quarterback mantle.
Week 5: New York Giants at Green Bay Packers
The Giants' defense was a mess last season and the moves the front office made this offseason to fix that will be front and center when New York battle Aaron Rodgers and the rest of the Packers at Lambeau Field. The Packers will also have their hands full on defense with Odell Beckham looking to mutilate the Packers' secondary.
Week 6: Dallas Cowboys at Green Bay Packers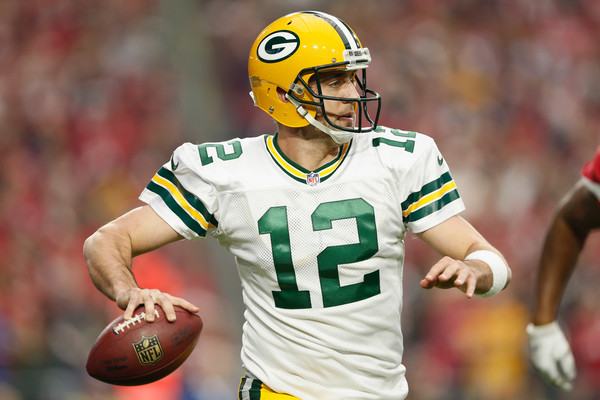 There's really no need to hype this game. The Cowboys and the Packers are established NFL franchise people would still pay to watch even if a naked Jerry Jones would be under center for Dallas. Still, it's worth mentioning that this would be the first time both teams will lock horns with Tony Romo and Aaron Rodgers (hopefully) healthy since that controversial Dez Bryant-rule playoff match.
Week 7: New England Patriots at Pittsburgh Steelers
Any time two Super Bowl contenders meet is a spectacle. Take for example this Week 7 bloodbath between the Pats and the Steelers, who are priced +300 and +600, respectively, to take home the Vince Lombardi Trophy this season.
Week 8: Arizona Cardinals at Carolina Panthers
The Cardinals were senselessly butchered by Carolina in last season's NFC Championship Game and rumor has it that Carson Palmer continues to have nightmares these days. Kidding aside, Palmer and the rest of the Cards can score some measure of revenge when they travel to Bank of America Stadium for this Week 8 date with the Panthers.  Cam Newton and the returning Kelvin Benjamin should have a solid test, too, in the form of the Cards' secondary that boasts Tyrann Mathieu.
Week 9: Indianapolis Colts at Green Bay Packers
Andrew Luck had an underwhelming 2015 season in which he played in just seven games yet threw 12 interceptions as against 15 touchdowns. In any case, a Luck-Aaron Rodgers showdown is tasty enough to attract millions of eyeballs.
Week 10: Seattle Seahawks at New England Patriots
Well, this is the first time the Seahawks and the Patriots cross paths since Russell Wilson got picked at the one-yard line instead of handing it to Marshawn Lynch during Super Bowl XLIX. Both squads are expected to make the playoffs so this could be a preview of yet another Super Bowl matchup.
Week 11: Arizona Cardinals at Minnesota Vikings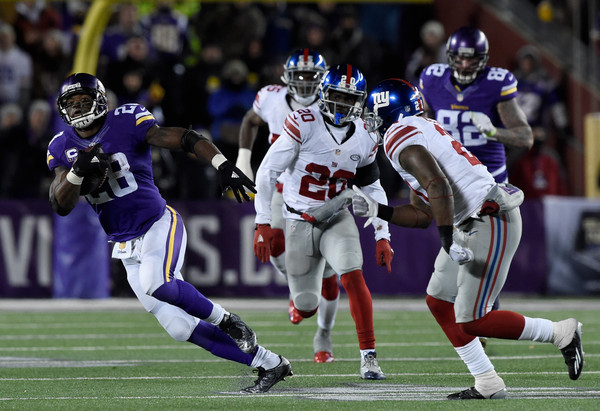 The Vikes hung tough against the Cardinals in a Thursday night game last season despite the absence of some key defensive pieces. A more complete lineup for Minnesota should make this matchup against the high-flying Cards' offense should make things even more interesting.
Week 12: New England Patriots at New York Jets
Rex Ryan is no longer there for the Jets but it's not like the Jets need his mouth to create attention for this game. The Jets have Todd Bowles, who's been doing a nice job of slowly pulling the Jets out of mediocrity, and he'll have the likes of Brandon Marshall and offseason acquisition Matt Forte on offense to give New England some fits.
Week 13: New York Giants at Pittsburgh Steelers
Two quarterbacks with a couple of Super Bowl rings apiece will go at it as Eli Manning and Ben Roethlisberger look to lead their respective teams to a victory. Plus there's the entertaining wide receiver matchup between Antonio Brown and Odell Beckham. This has the makings of a high-scoring battle. Watch out.
Week 14: Oakland Raiders at Kansas City Chiefs
There are big expectations for the Raiders this year following a 7-9 season, their best since going 8-8 in 2011. A more mature and experienced Derek Carr looks to guide this team into a better finish along with Amari Cooper and a defensive unit that boasts of a Khalil Mack.
The Raiders are priced +200 to win the AFC West and this Week 14 match against the Chiefs could go a long way in deciding whether that actually comes to fruition. Kansas City is tied with the Broncos with odds of +180 to win the division.
Week 15: Pittsburgh Steelers at Cincinnati Bengals
Like we mentioned earlier, a Steelers-Bengals game is always fireworks. This is the game where you'd mostly likely see players throw away sportsmanship out of the window and go straight savage against each other. That aside, the significance of this match as far as the AFC North championship is concerned could be big for both teams. The Steelers are +110 to win the division while Cincy has odds of +180.
Week 16: Arizona Cardinals at Seattle Seahawks
Until the Rams prove they have direction and until the 49ers stop sucking, the NFC West remains a battleground for the Cards and the Seahawks. This is the best matchup in the division and the fact that it's late in the season and the division title could be on the line only makes it extra salivating.
Week 17: Baltimore Ravens at Cincinnati Bengals
Joe Flacco and Andy Dalton could have tons of pressure riding on their shoulder in this game, which might decide the champion of the AFC North. The other Week 17 game in the division is the Browns-Steelers, which doesn't radiate as much as a Ravens-Bengals showdown.
Create a betting account now and cash in on the NFL.

1,888 total views, 2 views today
Comments
comments