Hockey fans are in for a treat later tonight as the NHL has served up four mouth-watering playoff games that will definitely tickle your sporting fancy. Two of those games deserve utmost attention, namely the Detroit-Tampa Bay clash and the Chicago-St. Louis showdown.
Who will emerge victorious in this pair of important Game 2 encounters? Read on below as we break down these two critical matchups and while you're at it, you can check out our Game 2 preview of Islanders vs. Panthers.
NHL News and Predictions
Detroit Red Wings vs. Tampa Bay Lightning (7:00 PM ET)
Line: Detroit Red Wings (-140) at Tampa Bay Lightning (-160); total: 5.0 – view all Stanley Cup lines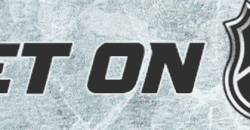 If Game 1 is any indication of what this series would be like, then we're in for one epic matchup. The Tampa Bay Lightning eked past the Detroit Red Wings in Game 1 of their Eastern Conference First Round clash with a heart-stopping 3-2 win on Wednesday night. Alex Killorn scored the game-winner in the third period for the Lightning who battled back from an early 2-1 deficit.
Nikita Kucherov was the man of the match for Tampa Bay, tallying two goals and assist in this Game 1 clash. Also starring for the Lightning in this victory was goalie Ben Bishop. He had 34 saves against the Red Wings, five of which came in the final 1:07 of the game.
All is not lost, though, for the Red Wings who demonstrated their tremendous offensive power in Game 1. The Red Wings outshot the Lightning, 36-34, in the series opener. They will need to do a much better job, however, on their power play opportunities if they are level to the series in Game 2. They were 0-for-5 with the man-advantage in Game 1.
Writer's Prediction
Detroit levels things up at 1-1.
Chicago Blackhawks vs. St. Louis Blues (8:00 PM ET)
Line: Chicago Blackhawks (+105) at St. Louis Blues (-125); total: 5.0 – view all Stanley Cup lines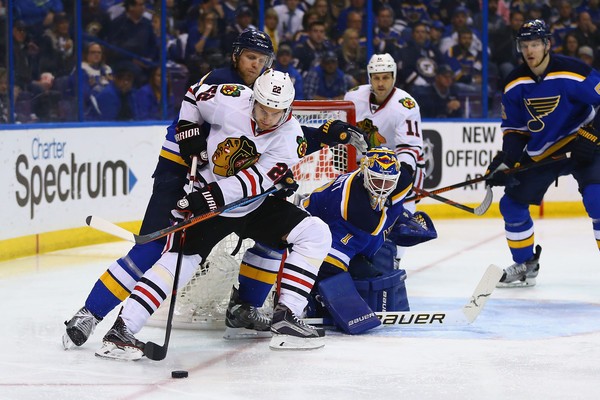 The St. Louis Blues grabbed a 1-0 lead in their best-of-seven series with the Chicago Blackhawks after a heart-stopping 1-0 overtime win in Game 1 on Wednesday night. David Backes scored the winning goal for the Blues who are now 32-29 in playoff overtime games. Goalie Brian Elliott was the man of the match for St. Louis, stopping all the 35 shots he faced against Chicago. It was a fantastic performance by Elliott who earned his first career playoff shutout.
It's back to the drawing board for head coach Joel Quenneville and the rest of the Blackhawks who are now in the midst of a three-game losing streak. For the Blackhawks to level the series at one game apiece, they will need Patrick Kane to step up his play tonight. He leads all NHL skaters in postseason goals (48), assists (66) and points (114) since the 2009 playoffs.
Writer's Prediction
Chicago ties the series at 1-1.
Create a betting account now and cash in on all the exciting NHL action!

Comments
comments