A couple of deadlocked playoff series are set to be untied tonight. In the NHL, the Rangers and Penguins get ready to play a Game 7 that seemed unlikely two games ago. In the NBA, the Clippers and Thunder go to battle in Game 5 of what could easily be another seven-game series.
Don't get left out during the NBA and NHL postseasons. Set up a betting account and get in on this amazing playoff action.
[sc:MultiSportArticles ]
New York Rangers vs. Pittsburgh Penguins (7:00 PM ET)
Line: New York Rangers (+140) at Pittsburgh Penguins (-160); total: 5.0 – view all NHL lines
[sc:NHL240 ]The New York Rangers are one win away from completing an improbable comeback to knock out the Penguins. Led by Derrick Brassard (three goals in two games) and an emotional Martin St. Louis, who's grieving the loss of his mother, the Rangers have won back-to-back elimination games. But in order to advance, New York will need to win in Pittsburgh, where it's 3-1 in its last four trips.
On the flipside, a Penguins offense, which scored two or more goals in its first ten playoff games has been held to just two in the last two contests. Marc-Andre Fleury has also conceded seven in those two games, and will need a solid performance from him in order to advance. The Penguins are 2-2 in Game 7s since 2006, but have lost their last two. Read our in-depth preview of Rangers-Penguins Game 7.
Writer's Prediction
With momentum and emotion on their side, take the Rangers at +140 to complete the comeback.
Los Angeles Clippers vs. Oklahoma City Thunder (9:30 PM ET)
Line: Los Angeles Clippers (+5.5) at Oklahoma City Thunder (-5.5); total: 212.5 – view all NBA lines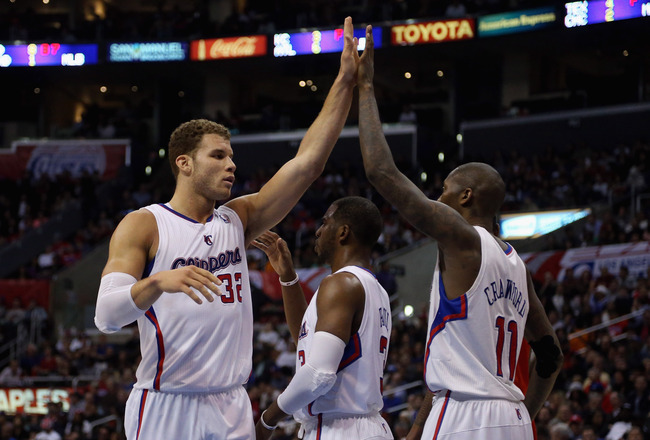 The Los Angeles Clippers pulled off a remarkable comeback victory in Game 4 to even the series up. The bench duo of Darren Collison and Jamal Crawford led the charge with 18 points each. Doc Rivers made some key adjustments, ones he could turn to again to change the Clippers' spread-covering fortunes. LA is just 1-5 ATS in its last six games.
Meanwhile, the Thunder look to slow down Kevin Durant and head to OKC to a rowdy home crowd eager to see their team regain the edge in the series. OKC is 5-1 ATS in its last 6 games. Check out our comprehensive Game 5 Clippers-Thunder preview.
Writer's Prediction
Durant and Westbrook won't let another one slip away. Take the Thunder -5.5 at home.
[sc:Other490banner ]
2,018 total views, 1 views today
Comments
comments