The Coyotes have been flying under the radar for most of the season — but not anymore. Their success has become a telling trend now almost a quarter of the way into the season.  Another team that has been climbing up the power rankings is Washington, who seem to have recovered from an awful start.
Top 5 NHL Teams to Bet On: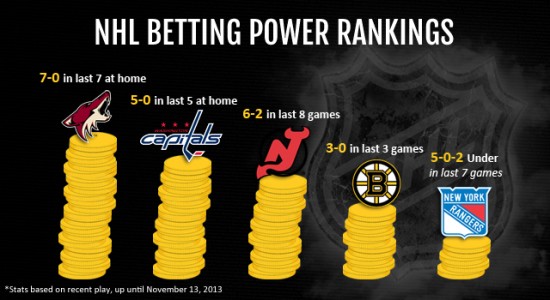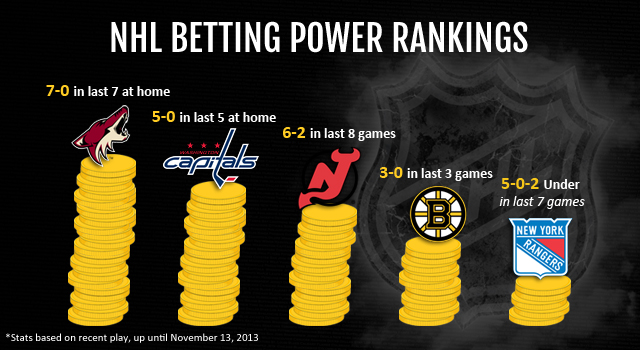 1. Phoenix Coyotes
Trend: 7-0 in last 7 at home
Next Games: @Chicago, vs. Tampa Bay, vs. Colorado
The hottest home team not named the Anaheim Ducks is Phoenix. The Coyotes have yet to lose at home in nine games. They are 8-0-1 at home so far this season and after losing in overtime to the visiting Sens last month, they haven't lost since in Jobing.com Arena. Forward Radim Vrbata seems to like the Zamboni-job at home, scoring all six of his goals at there. After a quick visit to Chicago on Thursday, the Coyotes head back to Glendale, Arizona for a three-game stand.
2. Washington Capitals
Trend: 5-0 in last 5 at home
Next Games: @Detroit, vs. St. Louis, vs. Pittsburgh, vs. Montreal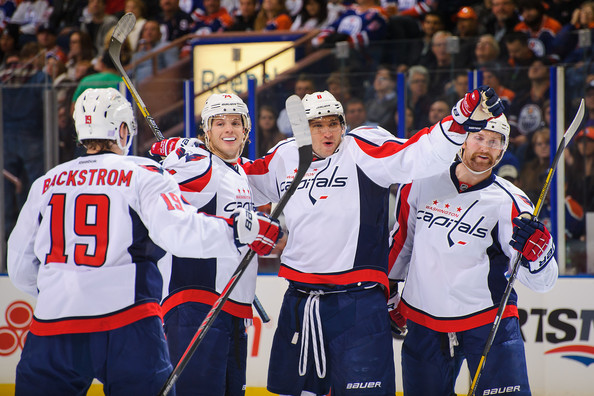 The Caps find themselves running in second behind leader Pittsburgh in the Metropolitan division despite starting their season poorly. Washington went 1-4 in its first four games but slowly climbed out of the hole by winning nine of their next 14.
Alexander Ovechkin has been terrific so far for the Capitals, leading the team with 14 goals and 21 points. Ovechkin's 14th goal won the game in overtime (vs. Columbus) and saved his team from seeing their winning streak at home halted. Washington is 5-0 in its last five home games and will play three of their next four games inside Verizon Center. [sc:NHL250 ]
3. Chicago Blackhawks
Trend: 3-0 in last 3 games
Next Games: vs. Phoenix, @ Nashville, vs. San Jose
If not for a 3-2 overtime loss against the Flames last November 3, Chicago would have been 7-0 in their last seven games. Nevertheless, the defending champs are still on a roll after accomplishing their third three-win streak of the season. What's powering the Blackhawks is their very potent offense, which is producing 3.6 goals per game – 2nd best in the NHL.
Chicago has scored 14 goals in their last three games and has three players with at least 15 points. Patrick Kane paces the team with 10 goals and seven assists heading into the Blackhawks' game against Phoenix on Thursday. Also, watch out for Chicago's Saturday showdown versus the defensively questionable predators Predators.
4. Boston Bruins
Trend: 3-0 in last 3 games
Next Games: vs. Columbus, @Ottawa, @Carolina, @Rangers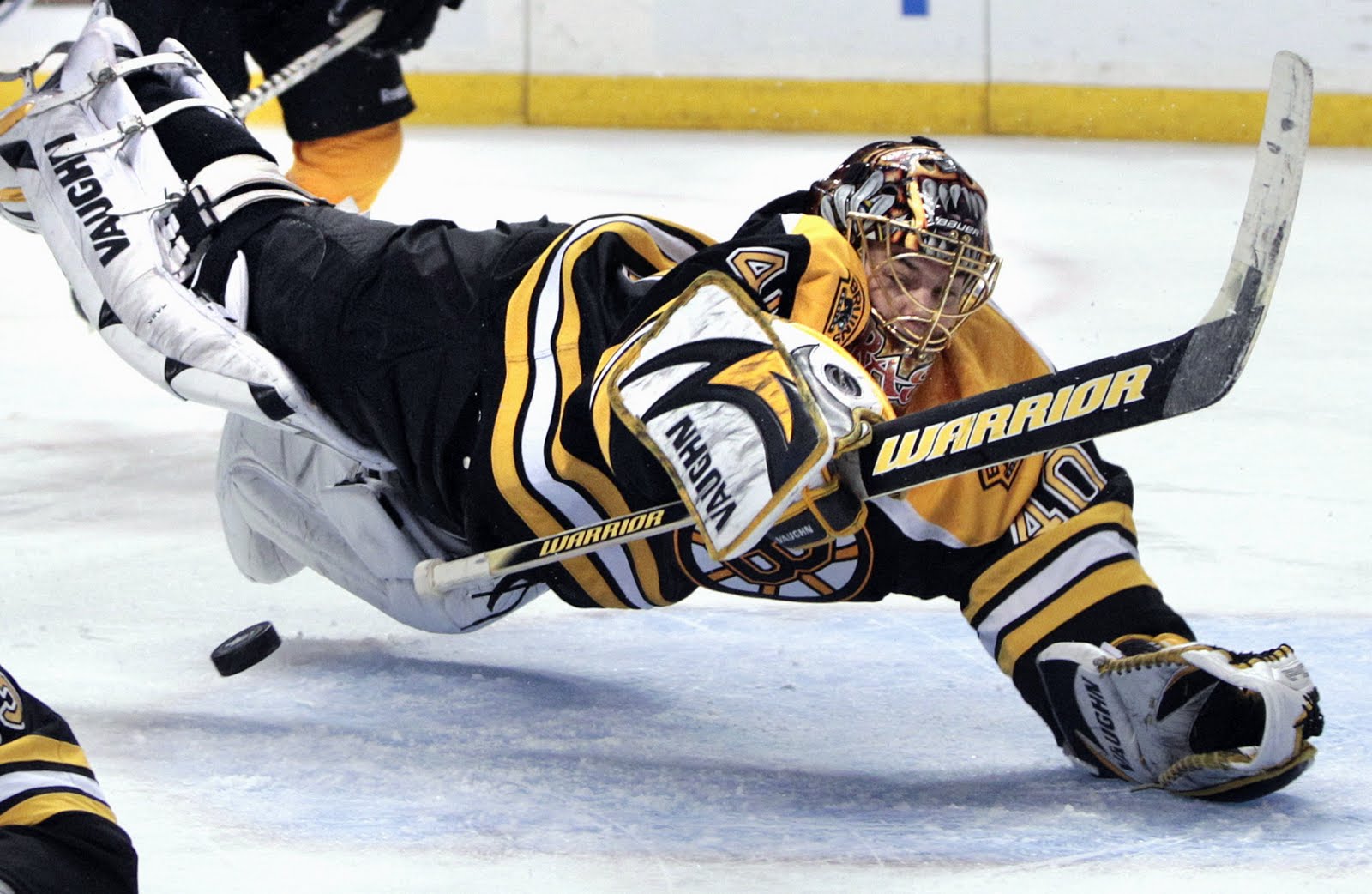 Tuukka Rask is playing phenomenal hockey right now. The 26-year old goalie has been doing a tremendous job of turning away pucks and his defense has been a major part of Boston's latest winning streak. Rask boasts an NHL best .948 saves percentage, and only allowed two goals in the Bruins' last three games — all wins.
Up ahead for the Bruins is Columbus, who they have beaten in their last four meetings. Succeeding that game is a visit to Ottawa, where the Bruins haven't lost in 11 straight games.
5. New Jersey Devils
Trend: 5-0-2 Under in last 7 games
Next Games: vs. Kings, vs. Pittsburgh, @Anaheim
It's not always a good sign when a team's leading goal scorer is 41 years old. That's not to downplay the effectiveness of whatever potion Jaromir Jagr is drinking, but it still says something about the Devils' so-so offense. New Jersey is just 26th in goals per game with 2.1.
Looking at their past two games, the Devils seem to have read the memo and picked up their scoring as they defeated the Preds (5-0) and the Rangers (3-2),  but those victories didn't change the fact that they haven't gone over the totals in their past seven games.
One more factor in the Devils' low scoring games has been ageless wonder Martin Brodeur (another 41 year old). The future Hall-of-Fame goalie has recorded three shutouts in his last five starts.
| Team | Trends |
| --- | --- |
| Phoenix Coyotes | 7-0 in last 7 at home |
| Washington Capitals | 5-0 in last 5 at home |
| Chicago Blackhawks | 3-0 in last 3 games |
| Boston Bruins | 3-0 in last 3 games |
| New Jersey Devils | 5-0-2 Under in last 7 games |
[sc:NHL490 ]
Get all your NHL odds, props and futures at Top Bet Sportsbook.
3,296 total views, 1 views today
Comments
comments