Isaiah Thomas didn't take too long to get comfortable in Celtic green. The prolific scoring guard has injected Boston with some much needed offense, as the Celtics have continued to cause all sorts of problems against superior opposition. Thomas and the Celtics will need all the points they can get when they visit LeBron James the streaking Cleveland Cavaliers.
The Cavs are in the midst of a rare losing skid, but they will have all their key parts back healthy to welcome the C's to the Q. Read on below as we preview this potentially explosive Eastern Conference clash. For more all-East affairs, check out our preview of the Wizards vs. Bulls.
NBA News & Predictions
Boston Celtics vs. Cleveland Cavaliers Preview
Where: Quicken Loans Arena, Cleveland
When: Tuesday, March 3, 2015, 7:00PM ET
Line: Boston Celtics at Cleveland Cavaliers — view all NBA lines
Betting on the Boston Celtics
Close, but not close enough. For the second time this season, the Boston Celtics gave the NBA-leading Golden State Warriors all they could handle, only to fall agonizingly short. The Celtics were outscored by 16 in the fourth quarter and lost, 106-101, on Sunday.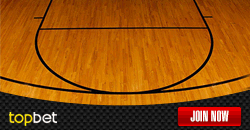 But the Warriors aren't the only team the Celtics have given problems to. Boston has consistently raised its game against teams with winning records, keeping within striking distance to eventually cover. In the last 20 games, the Celtics have faced eight teams with winning records. They went just 3-5 in those games, but went an incredible 8-0 against the spread.
Boston also went toe-to-toe with Cleveland in their first meeting, a 122-121 thriller back in November as the Celts choked away a 19-point lead in the fourth.
The recent acquisition of Isaiah Thomas has made an immediate impact for the Celtics. The explosive sixth man is averaging close to 22 points in five games off the bench, with Boston going 4-1 against the spread in those games. The Celtics, who are 20th on the season in offensive efficiency (101.3), have jumped to 105.2 points per 100 possessions since his inclusion.
Look for Thomas and the Celtics' other in-form guards – Evan Turner is averaging 8-8-8 (points, rebounds and assists) while Avery Bradley is dropping 17 points in their last five games – to keep Boston's offense purring against the Cavs' defensively challenged backcourt.
Cleveland has given up big scoring performances to the likes of Reggie Jackson (22 points), Kentavious Caldwell-Pope (21), Rodney Stuckey (19) and James Harden (33) in recent games.
Create a betting account now and score big on some of the NBA's dangerous road underdogs.
Betting on the Cleveland Cavaliers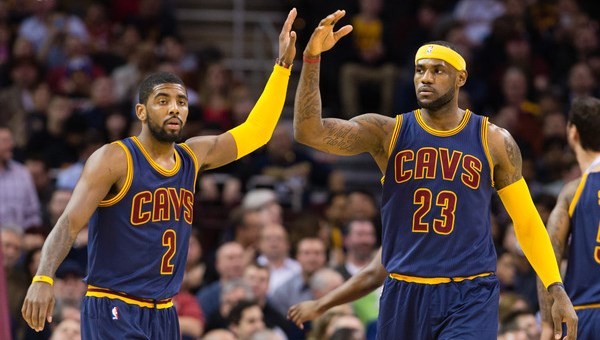 LeBron James is human after all. James dropped 37 points on the Houston Rockets after sitting out one game with a bad back, but he went just 3-of-11 from the free throw line and missed two potential game-winning free throws in a 105-103 overtime loss.
James and Kevin Love (21 points) carried the scoring load for Cleveland, which dropped its second-straight game without point guard Kyrie Irving (shoulder sprain). The Cavs lost, 93-86, to the Indiana Pacers on Friday as they were without both James and Irving. The All-Star point guard is expected to make his return against the Celtics.
When the Cavaliers' Big Three has been fully healthy, they've been close to unstoppable on offense. From Jan. 15 (LeBron's second game back from an injury layoff) to Feb. 26, the Cavs went 18-2 with a league-best 112.6 offensive rating. James averaged close to 27 points during that span, while Irving has dropped 23 points per game.
James is in one of those all-conquering moods at the moment. He's averaging close to 40 points in his last two games, which were against the Warriors and Rockets – No. 1 and No. 3, respectively, in defensive efficiency. When he's on, there's nothing any defense can do to stop him. The Celtics sure didn't have an answer for him as James carved them up for 41 points in their earlier meeting this season.
James should have more help this time around, particularly from Love. The All-Star forward is averaging close to 19 points and 10 rebounds in his last five games, and should provide significantly more production than the 12 points on 2-of-10 shooting in his first meeting against Boston.
The Cavs are 10-1 against the spread in their last 11 home games.
Writer's Prediction
LeBron leads the Cavs to another big home win and cover over the Celtics.

1,287 total views, 1 views today
Please follow and like us:
Comments
comments