Yes, NFL players are tough. Sometimes though, one play gone wrong can change a player's season or his entire career.
Football is brutal because a team's entire season can hang on the health of one star player, many of whom have checkered histories and are one bad hit away from keeping their team from the playoffs. So what are the chances of the following players to have their names on the NFL Injury List in 2013/14? Let's take a look.
1.   Peyton Manning – Denver Broncos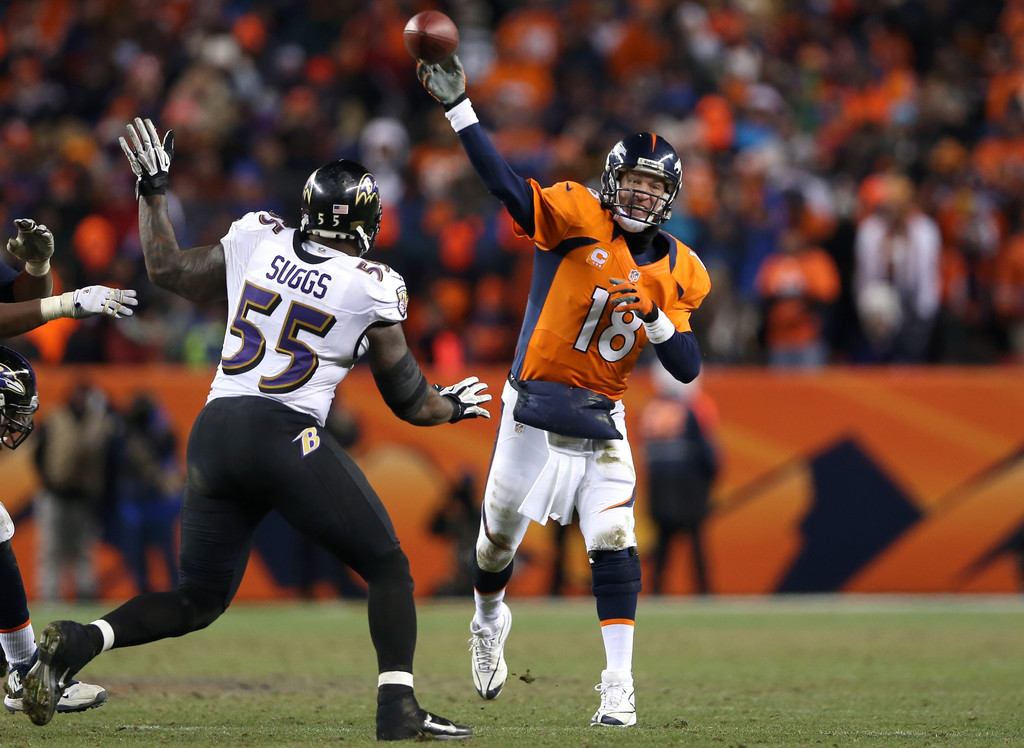 Chance of Getting Injured: HIGH
Impact on team success: GAME OVER
From 1998-2010, Manning started 227 consecutive games including the playoffs. The streak ended when a neck injury hindered him from playing the entire 2011 season. However, Manning successfully returned in 2012 to play all games on the Denver Broncos' schedule. Sure he looked good last season but keep in mind that he is already 37 years old. Add that to it the nature of his past injury and you can almost picture Manning in a cast sometime this coming season. An injury would be a great blow to his odds of winning the 2013 NFL regular season MVP.
2.   Robert Griffin III – Washington Redskins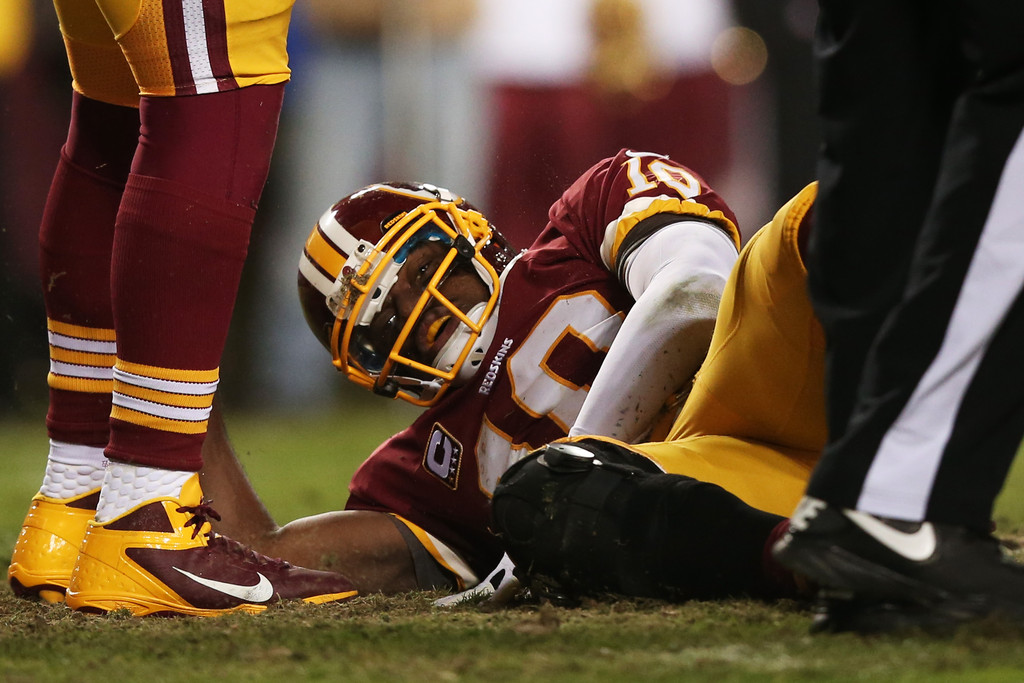 Chance of Getting Injured: HIGH
Impact on team success: GAME OVER
Washington Redskins' fans were horrified at the sight of RG3 grimacing in pain when he blew his knee during a playoff game last season. How could they not be? Griffin is the cornerstone of their franchise – the kind of player that can make Washington residents forget that they have the NBA Wizards. Plus, he suffered the same injury before in college.
Griffin had the whole off-season to heal but that's not enough reason to feel assured that his knees can hold up during the entire season considering the type of game of plays.
3.   Jason Peters – Philadelphia Eagles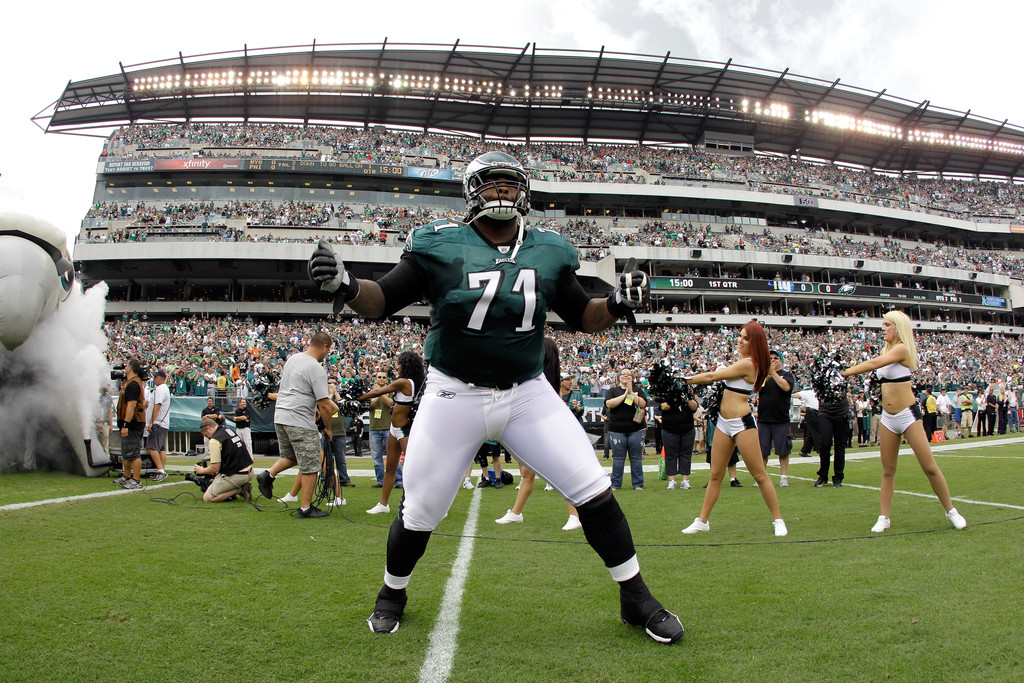 Chance of Getting Injured: MEDIUM
Impact on team success: MEDIUM
Peters missed the entire 2012 NFL season due to a ruptured Achilles tendon. It was among the rash of injuries the Eagles' endured last season which played a big role in not only having a miserable year but also for ending Andy Reid's coaching stint in Philadelphia. Though there are reports saying that Peters might retire if his performance this year does not live up to his expectations, Eagles' line coach Jeff Stoutland thinks he's back. Stoutland, in an interview, said: "Honestly, you wouldn't know Jason ever had an injury." Philly fans can only hope that he would stay healthy throughout the season.
4.   Michael Vick – Philadelphia Eagles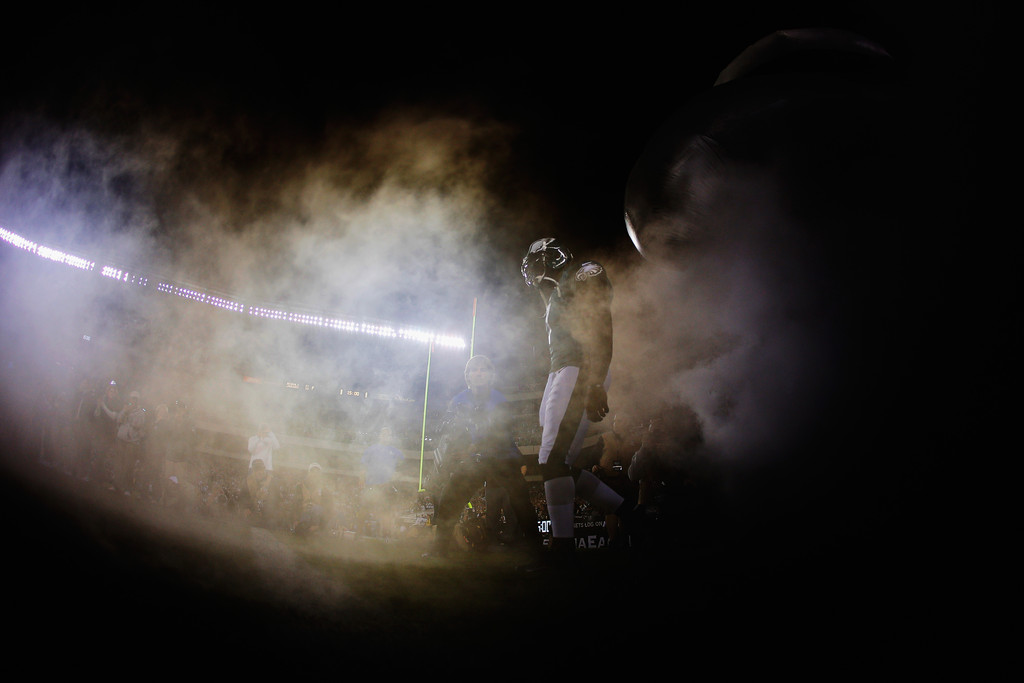 Chance of Getting Injured: HIGH
Impact on team success: MEDIUM
Vick's health is his Achilles heel the way Antonio Cromartie's is family planning. Every season since his return from suspension, a part of his body breaks down causing him to miss games. From 2009 to 2012, the Philadelphia Eagles' quarterback has hurt his ribs, popped his finger out of place, and injured his quadriceps. Last season, he suffered a concussion that caused him to play only 10 games. Might as well expect what the trend dictates — that he'll get injured again this year. If he snares the Eagles' starting QB job, his health will play a large role on whether his team can be competitive in the NFC East division.
5.   Rob Gronkowski – New England Patriots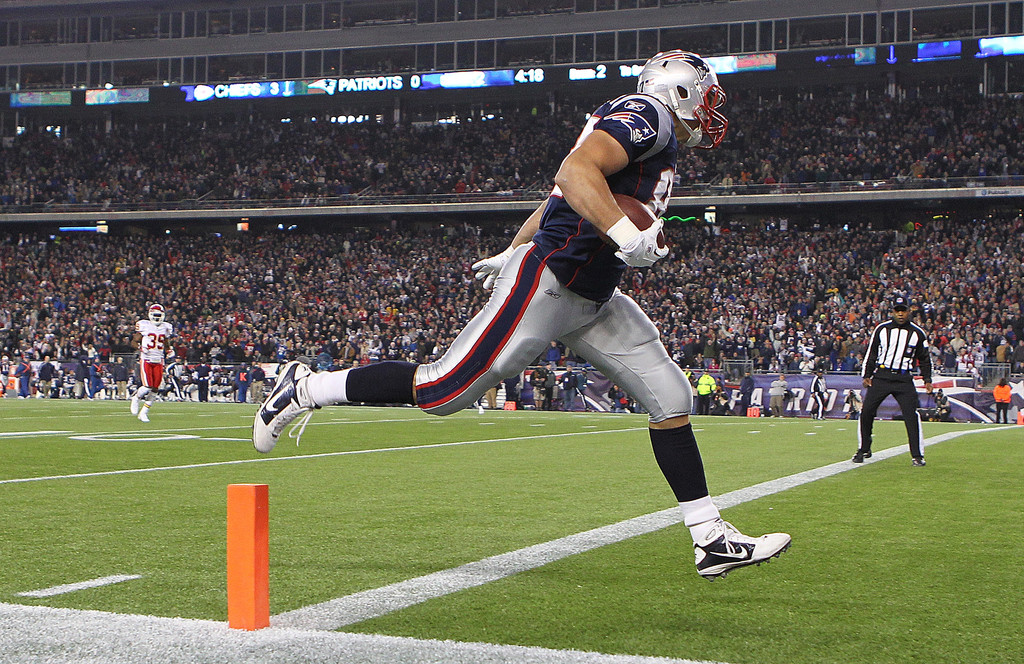 Chance of Getting Injured: HIGH
Impact on team success: HIGH
Just like RG3, Gronkowski is awaiting medical approval before even stepping on the field. Last season, he fractured his left forearm twice. Then an infection decided to hole up in that same forearm which affected his recovery. His medical ordeals don't stop there. Gronkowski visited the operating room once more in June to undergo back surgery. Now, if that litany of injuries wasn't enough to deter you from believing that Gronk can stay healthy the whole season, then nothing will and considering Aaron Hernandez (yes, the one awaiting trial) propped up the TE position for the Pats last season, his return is more important than ever.
6.   Adrian Peterson – Minnesota Vikings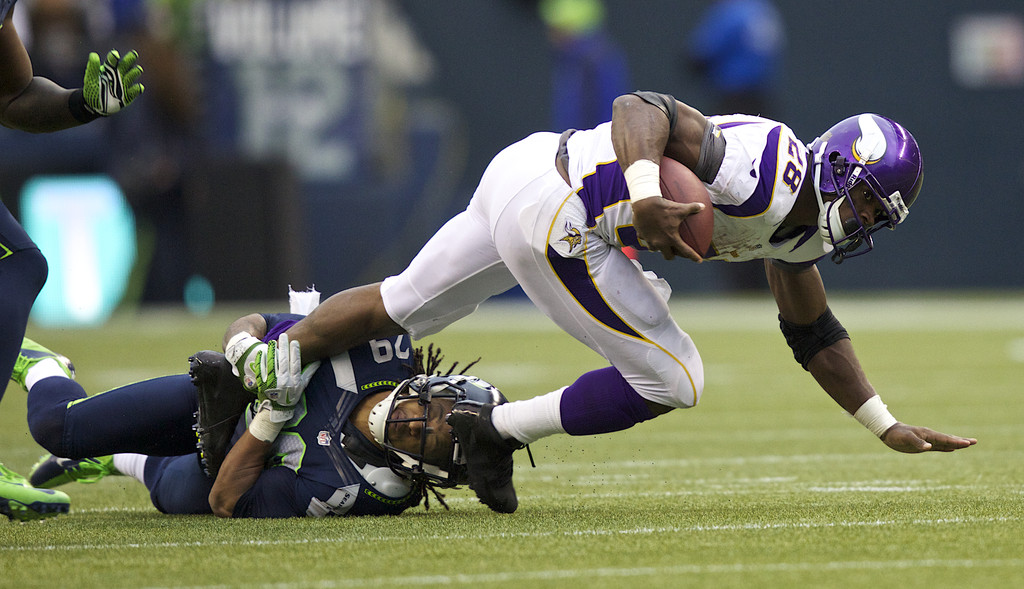 Chance of Getting Injured: HIGH
Impact on team success: GAME OVER
Peterson's list of past (and present) NFL injuries can easily be confused to that of a war veteran. He's had injuries to his hamstring, back, ankle, and calf. Furthermore, "Purple Jesus" tore his ACL and MCL in December of 2011 causing him to miss the rest of the season.
He came back strong in 2012 to win the MVP plum but ailments continued to plague him this off-season with problems in his abdomen and groin. Ouch. Totally no surprise if Peterson gets injured again this season.
7.   Darrelle Revis – Tampa Bay Buccaneers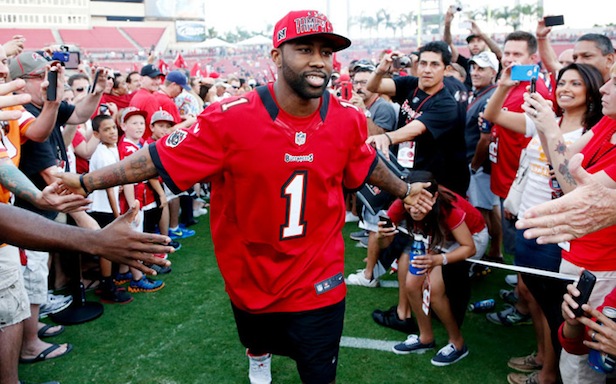 Chance of Getting Injured: MEDIUM
Impact on team success: HIGH
After suffering a season-ending injury, Revis has plenty to prove to the Tampa Bay Buccaneers given what they traded for him. We're hoping the Bucs pulled the trigger because he looked like the top defensive player he's always been. When healthy, Revis can help Tampa Bay win more games than it did last season and he can cover any receiver in the league.
8.   Michael Crabtree — San Francisco 49ers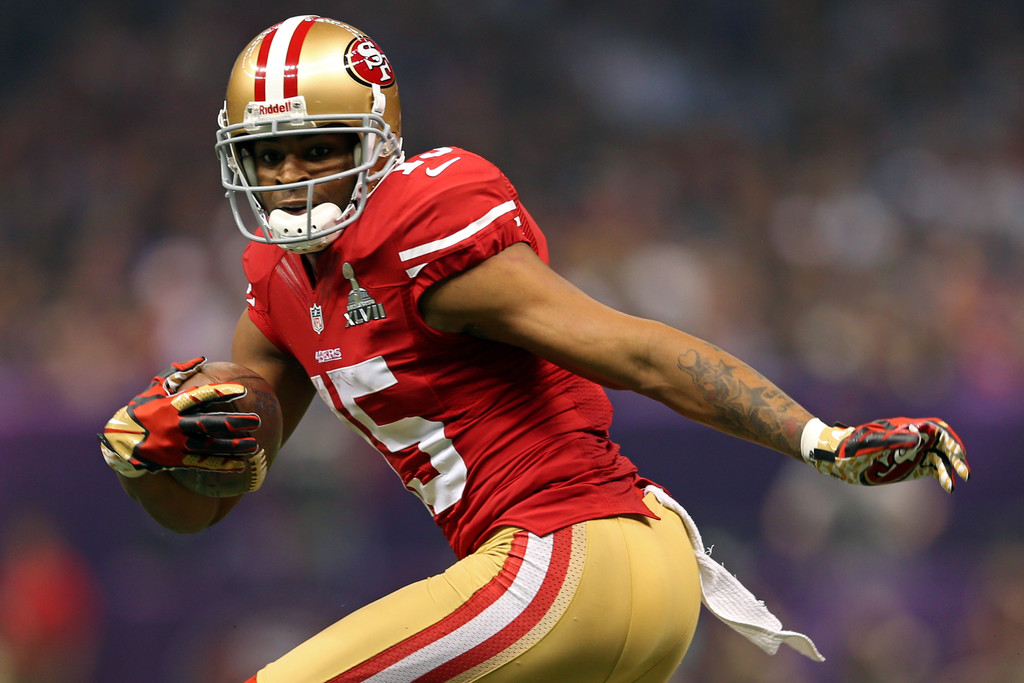 Chance of Getting Injured: HIGH
Impact on team success: MEDIUM
 There is little to no chance that Michael Crabtree will be available to play during the first few weeks of the 2013 season. Crabtree is still recuperating from a torn Achilles tendon injury he suffered this off season. Needless to say, his injury means a lot to the 49ers who are aiming a return to the Super Bowl. However, the 49ers' wide receiver has a good chance of appearing in San Francisco's games late in the season. He underwent surgery in July and is now working his way to tiptop form through rehab.
9.   Ben Roethlisberger – Pittsburgh Steelers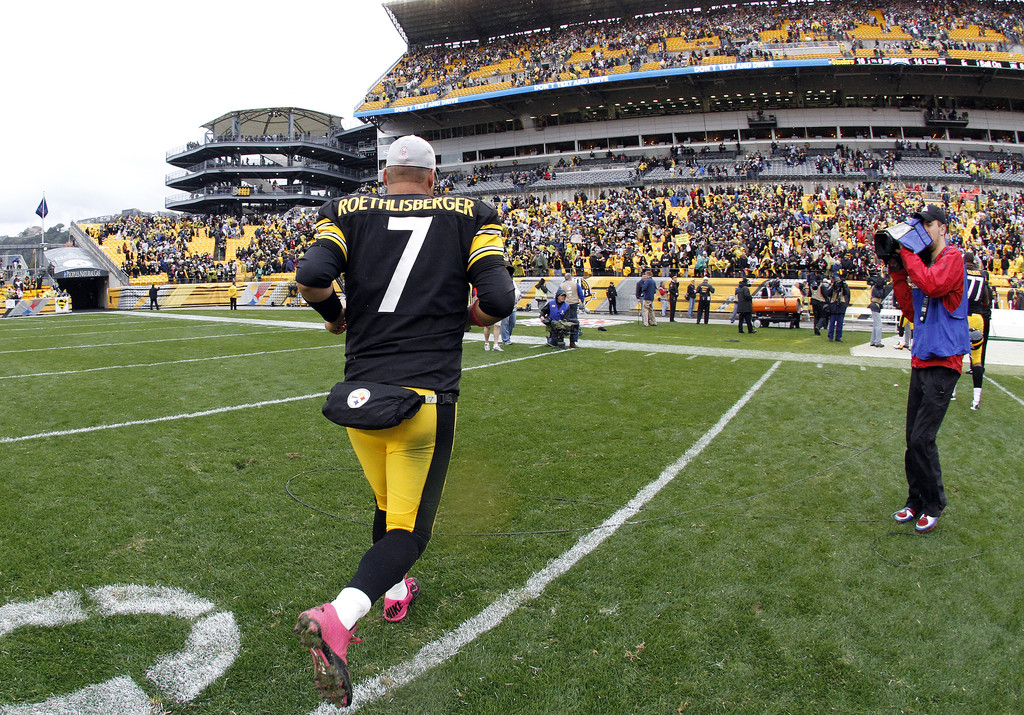 Chance of Getting Injured: MEDIUM
Impact on team success: GAME OVER
Let's get the caveat out early: Roethlisberger has not played a complete regular season schedule in 10 years. Last season, he injured his right shoulder which caused him to miss the Pittsburgh Steelers' Week 11-13 games. This off season, the Super Bowl champion quarterback underwent surgery on his right knee but Big Ben assures everyone that he's feeling great about the result. Yeah, right. His knee should hold up or else, the Steelers' odds of winning even the AFC North division will be in peril.
10.   Brian Cushing – Houston Texans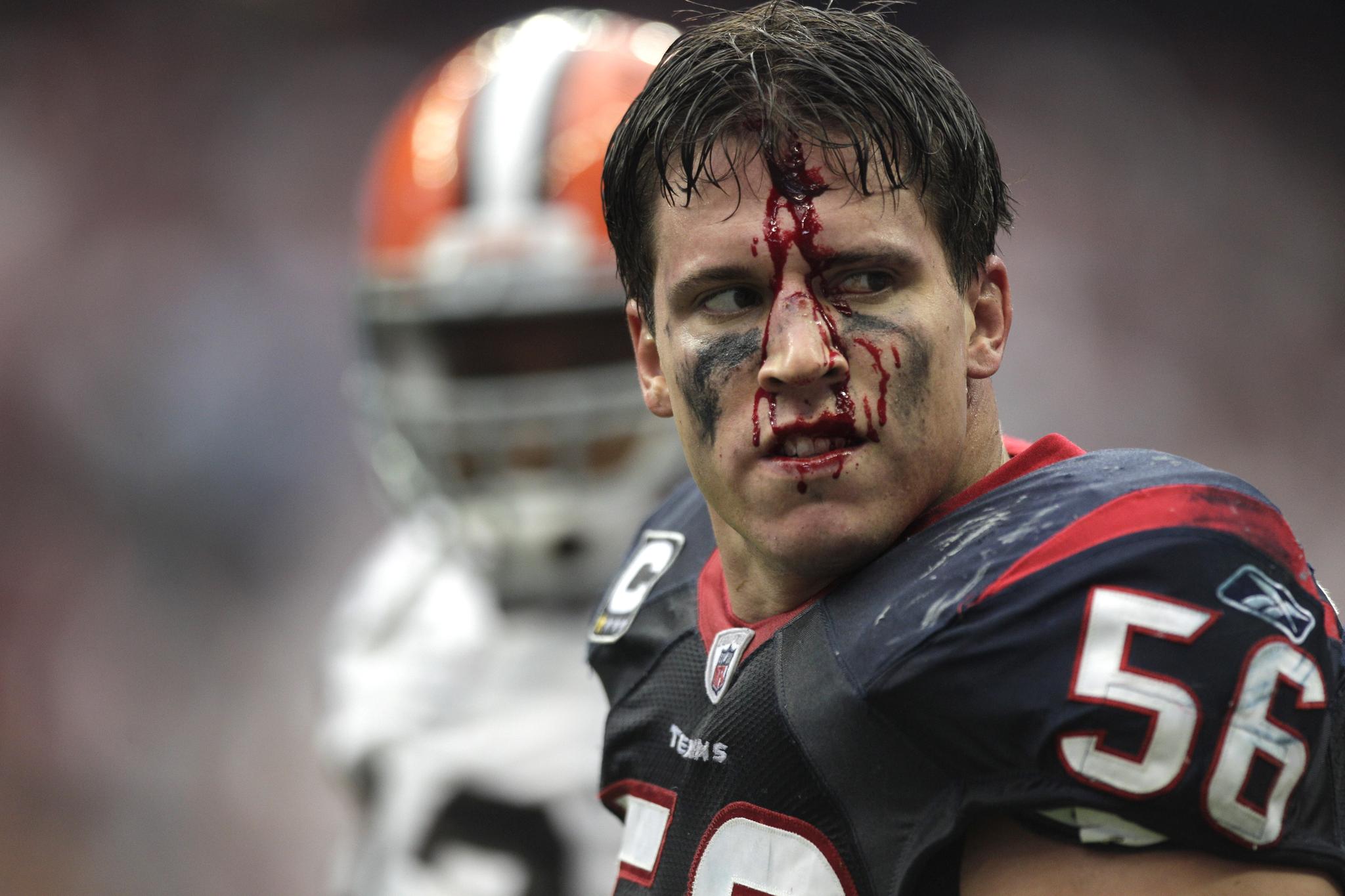 Chance of Getting Injured: HIGH
Impact on team success: MEDIUM
Cushing only played a total of five games last season after going down to a left knee injury. It was a kind of big blow to the Texans' defense which surely could have used his explosiveness during last season's playoffs. By all accounts, the 2009 Defensive Rookie of the Year is on course to starting the 2013 NFL season. His return will be a great boost to Houston's hopes of a better finish.
There's a lot at stake for the above players, the teams, and even the NFL Futures so we do indeed hope that everyone plays out the season with care. Do you have any other big names that you feel may very well end up on this list? Please Follow Top Bet on Facebook, Twitter, and Google+ and share your thoughts on which players may go down in the 2013/14 NFL season.
2,862 total views, 1 views today
Comments
comments