Expect fireworks to erupt at Scottrade Center this coming Wednesday as the Chicago Blackhawks and the St. Louis Blues lock horns in Game 1 of their Western Conference First Round matchup. The Blackhawks are trying to become the first team in the salary-cap era to win back-to-back Stanley Cup titles. Pulling off that feat ain't gonna be easy, though, for the defending champions as they will face a battle-tested St. Louis squad that is hell-bent on burying the demons of its past postseason failures.
Who will grab the edge in the series opener? Read on below for an in-depth breakdown of this Game 1 clash and while you are at it, you can check out our other Western Conference Game 1 previews in Kings vs. Sharks, Ducks vs. Predators and Stars vs. Wild.
Chicago Blackhawks vs. St. Louis Blues Game 1 Preview
Where: Scottrade Center, St. Louis
When: Wednesday, April 13, 9:30 PM ET
Line: Chicago Blackhawks at St. Louis Blues – view all NHL lines
TV Broadcast: NBCSN
Betting on the Chicago Blackhawks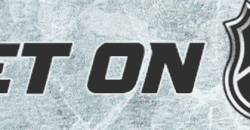 There are plenty of question marks surrounding Chicago's defense heading into Game 1 of their showdown with the St. Louis Blues. Star defenceman Duncan Keith is suspended and will not play in the series opener, while longtime starting goalie Corey Crawford is just returning from a lengthy absence following an upper-body injury. He has allowed 17 goals in his past five games, with a save percentage of just .873.
With their defense in tatters, the onus is on Chicago's attack to lead the way in Game 1. The good news for the Blackhawks is that Patrick Kane is firing on all cylinders right now. He comes into the playoffs red-hot, scoring seven goals in his past five games. Kane loves playing against the Blues as evidenced by his five points against them this season.
He has been a vital cog in Chicago's success this campaign, leading the team not only in goals (44) but also in assists (59) and powerplay goals (17) as well. Kane will need to be at his best, though, against St. Louis goalie Brian Elliott who is third in the league in goals-against average with a solid 2.07 clip.
The Blackhawks are 3-7 in their last 10 road games against the Blues.
The Stanley Cup Playoffs are finally here! Create a betting account now and cash in on all the exciting NHL action!
Betting on the St. Louis Blues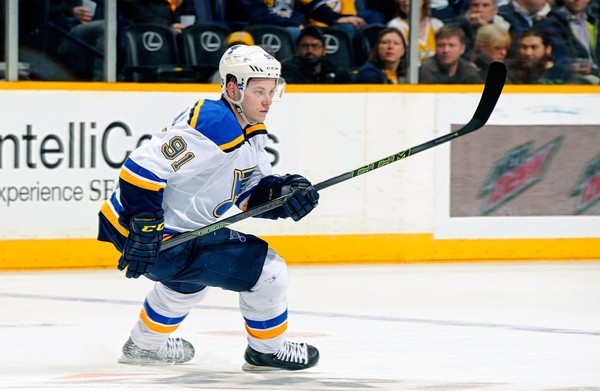 The St. Louis Blues could be up for a lengthy playoff run. Superstar Vladimir Tarasenko is healthy entering the Stanley Cup Playoffs and that is definitely bad news for the opposition. Tarasenko is the heart and soul of the Blues, leading the team in points (74) and goals (40) this season. He's also been a thorn in Chicago's side this campaign, scoring five goals in five regular season matchups.
Tarasenko finished the regular season strongly, nabbing four goals in five April games. He will fancy his chances of extending that excellent form in Game 1 against the Blackhawks as he has fared extremely well in the postseason of late. He has scored 10 goals in his past 12 playoff games. Tarasenko will be definitely licking his chops at the prospect of facing a Duncan Keith-less Chicago defense in Game 1.
For the Blues to take the series opener, they will also need Brian Elliott to continue his excellent play between the pipes. He finished the regular season as the NHL's leader in save percentage at .930. Elliott will have his work cut out for him, however, against a Chicago side that is sixth in the NHL in scoring with 234 goals to its name this season. That's of major concern for Elliott who has a paltry career playoff save percentage of .897.
The Blues have won their last two meetings with the Blackhawks.
Writer's Prediction
St. Louis wins Game 1, 4-2.

Comments
comments