Hockey is a fast-paced game characterized by numerous changes of possession and clutch, one-goal decisions. In the salary cap era, every team has the ability to win on any given night, but there are still clubs that clearly dominate and others that consistently struggle to get wins. [sc:NHL240 ]
While the NHL's final standings may be what determine playoff seeds and postseason matchups, they often fail to tell the entire story. Courtesy of Copper & Blue over at SB Nation, Clear Victory Standings are a much stronger indicator of a team's true talent level.
Clear Victories are those won by at least two goals, not including empty net goals, and they help to expose the fakes as well as the true competitors in hockey.
Which contenders from 2012-2013 are likely to keep winning in 2013-2014? How many of last season's playoff teams were all smoke and mirrors? Which 2012-2013 disappointments can we expect—with a little luck on their side—to be better in the upcoming season?
Clear Winners, Clear Losers, Underachievers and Overachievers of the 2012-2013 NHL Season:
Clear Winners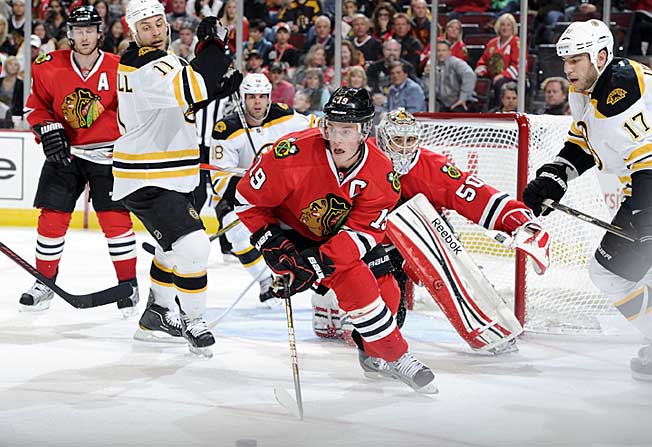 1. Chicago Blackhawks
The President's Trophy winners and Stanley Cup champs deserved all of their success, winning 15 times by a margin of two goals or more, while only getting beat three times by that same differential.
2. Boston Bruins
The Stanley Cup runner-ups were the real deal, posting a 0.800 Clear Victory percentage, with only two less Clear Victories than the Blackhawks and the same number of losses.
3. Montreal Canadiens
Norris Trophy winner P.K. Subban lead his team to a second-place finish in the Eastern Conference and third-best overall in the Clear Victory standings with a 16-7 CV record. They would have done better had it not been for their unlucky 13-12 mark in one-goal games.
4. Pittsburgh Penguins
The Penguins had Sidney Crosby back for much of the season and it showed as they went 15-7 in Clear Victories. It's probably no coincidence that they also won a healthy 83.3% of one-goal games they played.
Clear Losers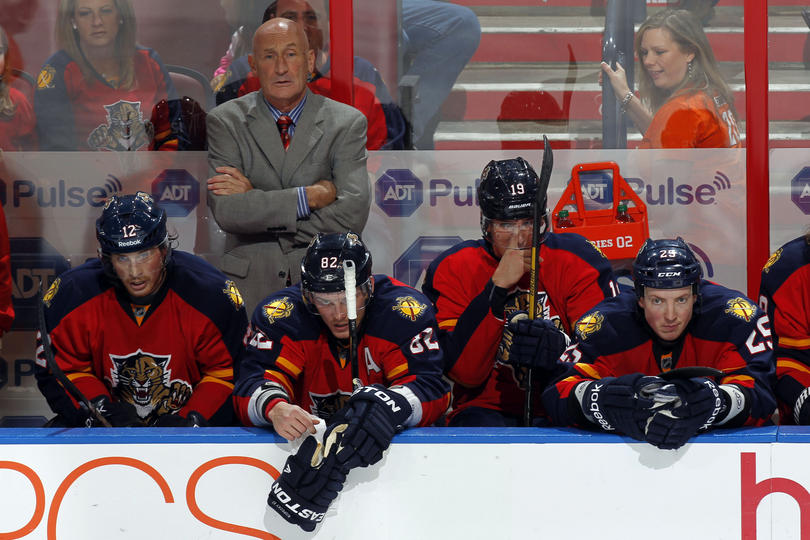 1. Florida Panthers
The Panthers were a league worst 5-19 in games won by at least two non-empty net goals, justifying their last-place finish in 2012-2013. Unfortunately for them, they also lost the draft lottery to the Avalanche and surrendered the first overall pick.
2. Colorado Avalanche
The Avs won only 28.6% of games decided by a Clear Victory. They didn't do much better in one-goal games, going 10-16. They'll need everything they can get from Nathan MacKinnon and Gabriel Landeskog if they're going to turn things around in 2013-2014.
3. Carolina Hurricanes
The 'Canes did their best impression of a decent hockey club by scraping by at .500 in one-goal games, but their CV record tells the real story. They were an abysmal 8-19.
4. Calgary Flames
The Flames were dismantled late in the season, unofficially signifying the beginning of the organization's rebuild. With a CV record of 8-17 and question marks throughout the lineup, don't expect many decisive victories coming out of Cowtown this season.
Overachievers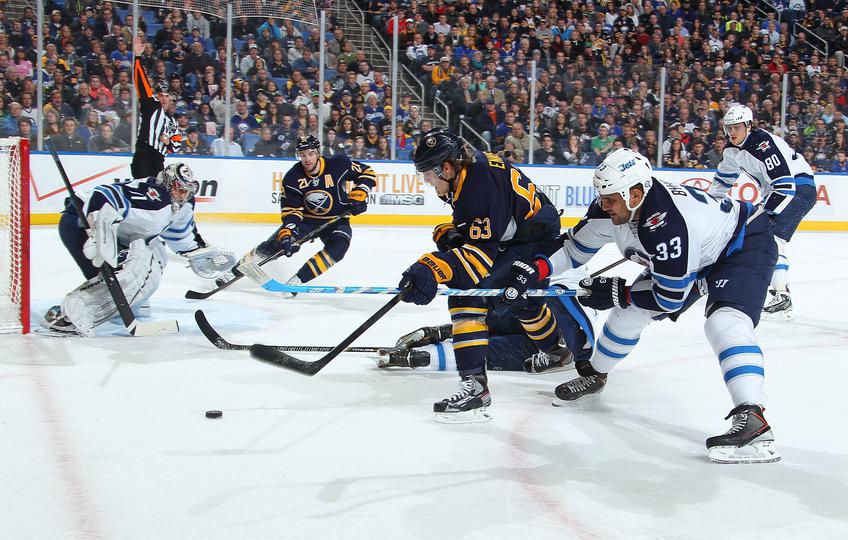 1. Winnipeg Jets
The Jets finished ninth in the East, missing the playoffs by a mere 4 points. Their decent record was an illusion largely thanks to a run of luck in one-goal games, as they went a whopping 17-9—good for 4th best in the category. Their CV record told a completely different story, as they were fifth-worst at 7-14.
2. Minnesota Wild
The Wild lucked their way into the eighth seed in the West through a healthy 14-9 one-goal game record. They were in the bottom third of the league in Clear Victories with a 0.458 winning percentage in those games.
3. Philadelphia Flyers
A top-ten record in one-goal games (15-12) padded the Flyers already-poor tenth place finish in the East. They looked a little better than they should have, having lost 13-of-20 games decided by a Clear Victory—sixth-worst in the league.
4. Washington Capitals
The Capitals locked down third in the Eastern conference thanks to a healthy dose of luck. They went 15-10 in one-goal games, while only winning 52.4% of Clear Victory decisions. That's just not third place material, and it showed in their round-one loss to the underachieving Rangers.
Underachievers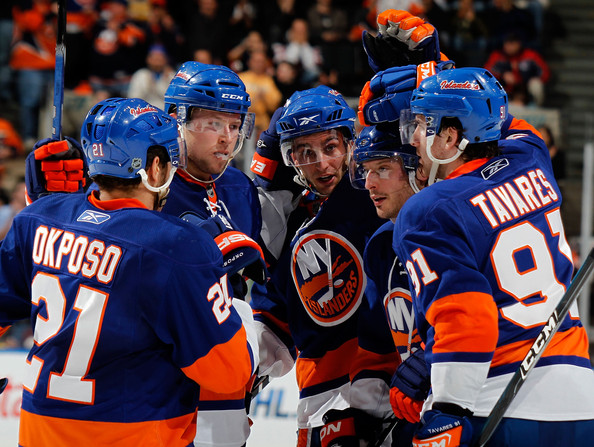 1. Tampa Bay Lightning
One of the biggest illusions of the 2012-2013 season was Tampa's disappointing 28th place finish. They weren't getting any favors from the hockey gods, losing a whopping 21 out of 28 one-goal games. Their CV record suggested they were capable of much better than the basement, as they went 11-8. Steven Stamkos is the best finisher in hockey, and they added another offensive weapon in Jonthan Drouin.
2. Detroit Red Wings
The Red Wings' seventh place finish had many wondering whether their long stretch of dominance might be coming to an end. The fact that they won 59.1% of games decided by a clear victory suggests that they're still capable of winning games in decisive fashion.
3. New York Islanders
Fans on Long Island are ready for their young team to arrive. A lousy 11-15 one-goal game record held them to eighth in the East, and their 12-9 CV record is indicative of a strong team ready to break out.
4. New York Rangers
The Rangers only managed a .500 winning percentage in one-goal games, and that held them back to sixth in the East in the official standings. A sixth-best overall CV record of 14-9 suggests that this Rangers team is for real, and could challenge for top seed in the Metropolitan Division in 2013-2014.
[sc:NHL490 ]
Be sure to check out Copper & Blue for full Clear victory standings from last season, and don't be fooled by the teams that came up lucky in 2012-2013 when you make your NHL Futures picks for the 2013-2014 NHL season.
2,181 total views, 1 views today
Comments
comments