---
It's that time of the year again, folks! Wimbledon is here and it's their turn to take center stage in the world of tennis. Have you thought about the guys you want to lay down some dough on? Allow us to help you identify the favorites, sleepers, and the long shots.
Read on!
---
Most Recent Articles
---
2017 Wimbledon Open Men's Singles Predictions, Picks, and Preview
**View all Wimbledon lines here!
FAVORITES: Roger Federer (+200), Rafael Nadal (+450)
Roger Federer, the men's all-time co-leader in Wimbledon titles, is easily the favorites of all favorites entering the event. He, alongside tennis all-timers William Renshaw and Pete Sampras, have each won the tournament seven times. The record-setting eighth title is being a bit elusive, but considering the edge in skill and championship experience, and the season he's having, where he's 24-2 overall, including four titles in six tournaments, we could see him set it this year.
For world no. 2 Rafael Nadal, meanwhile, he's riding high on the momentum of his own epic run, as he will be coming off his 10th French Open title win, which saw him tally six straight sets victories. Though his two career Wimbledon titles don't indicate that he's as dominant as his longtime (friendly) foe, Federer, he's been just as smooth this season. He's 43-6 overall, and has reached the finals seven out of 10 times, winning four.
SLEEPERS: Alexander Zverev (+2,200), Tomas Berdych (+6,600)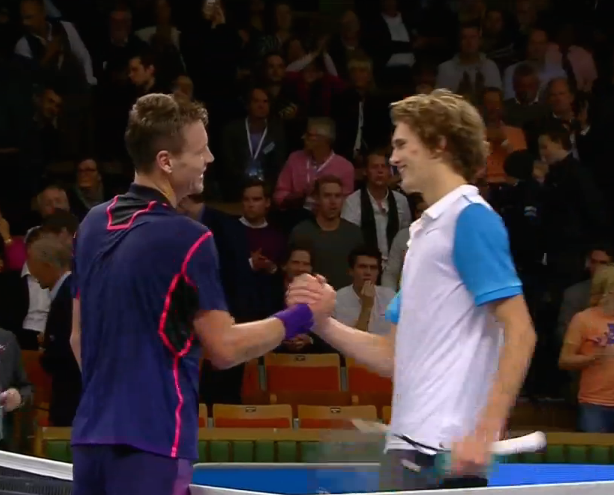 The two key sleepers for the tourney is a blend of the new school and the old school, with 21-year-old Alexander Zverev being one of the sport's upstarts, and Tomas Berdych, being a 15th-year pro who has had his own fair share of glory in the game.
Whether it's due to their youth or experience, though, both have been racking up a good amount of momentum heading into Wimbledon. Zverev is 32-11 overall on the year, and has some familiarity on his side, with his two previous tournaments – Ricoh Open and Halle Open – being held on grass (he went 7-2 in that stretch).
Berdych, on the other hand, is continuing to be the quiet assassin that he is. He'll drop out of an event, but not before scoring one or two upsets or memorable performances. The Czech is 23-10 on grass-held courts since 2013 and 37-13 at Wimbledon all-time. He reached the Wimby finals in 2010 and the semis just last year, where he put up a good fight opposite eventual champion, Andy Murray.
LONG SHOT: Richard Gasquet (+12,500)
World no. 27 Richard Gasquet will be a good pick among the long shots. The French is a decent 18-9 on the year and 62-28 on the grass in his career. Like Zverev, he too will have a slight edge in rhythm over the other guys, as he is fresh off a pair of grass-held tournaments (Aegon Open and Halle Open), where he was able to reach the semifinals.
Gasquet is 28-11 at the Wimbledon all-time, reaching the semis in 2007 and 2015. It's his best record among all of the grand slam tourneys he has played in.
Create a betting account now to win big from all the intense tennis action!

1,512 total views, 1 views today
Comments
comments