Success and winning came about so often for Notre Dame's football program that it has become one of the strongest football traditions in the country. It's no wonder that the program is a petri dish for players ranging from great to legendary.
[sc:NCAA490banner ]
The 5 Greatest Graduates of the Fighting Irish Football Program:
1. Johnny Lujack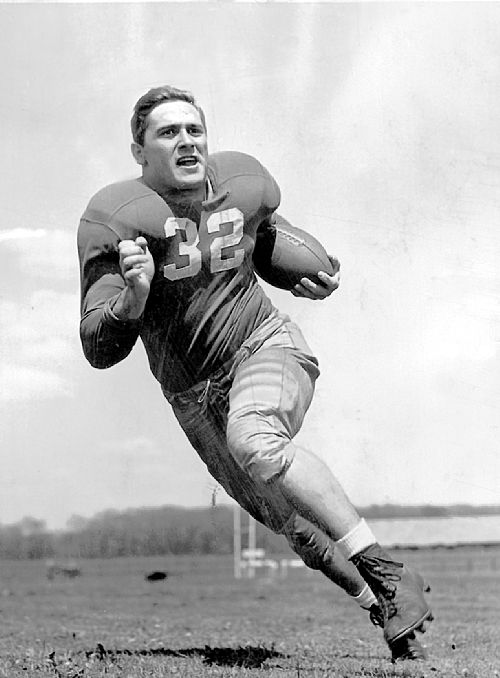 Lujack played quarterback for Notre Dame University during the 1940's. His career as the Fighting Irish's signal-caller was highlighted both by the Heisman Trophy he won in 1947 and by the fact that he never lost a game during his stint in Notre Dame. In case you're still not impressed, Lujack also remains to this day the only quarterback in college history to win a trio of national championships.
2. Tim Brown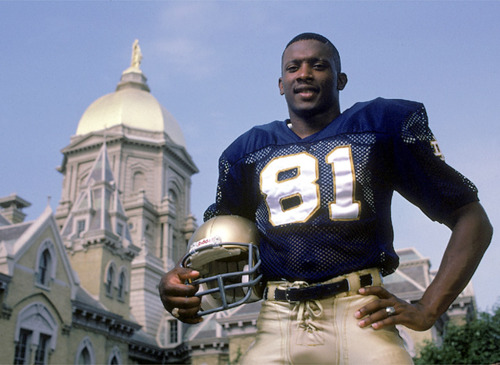 Brown was a blur on the field during his college career as a member of the Fighting Irish.  From 1984-1987, "Touchdown Timmy" menaced opponents' defenses with his receiving skills. He is the all-time all-purpose yards leader in Notre Dame's history with 5,024. In his last season in the program, Brown won the Heisman Trophy, making him the first wide receiver to ever receive the award.
3. George Gipp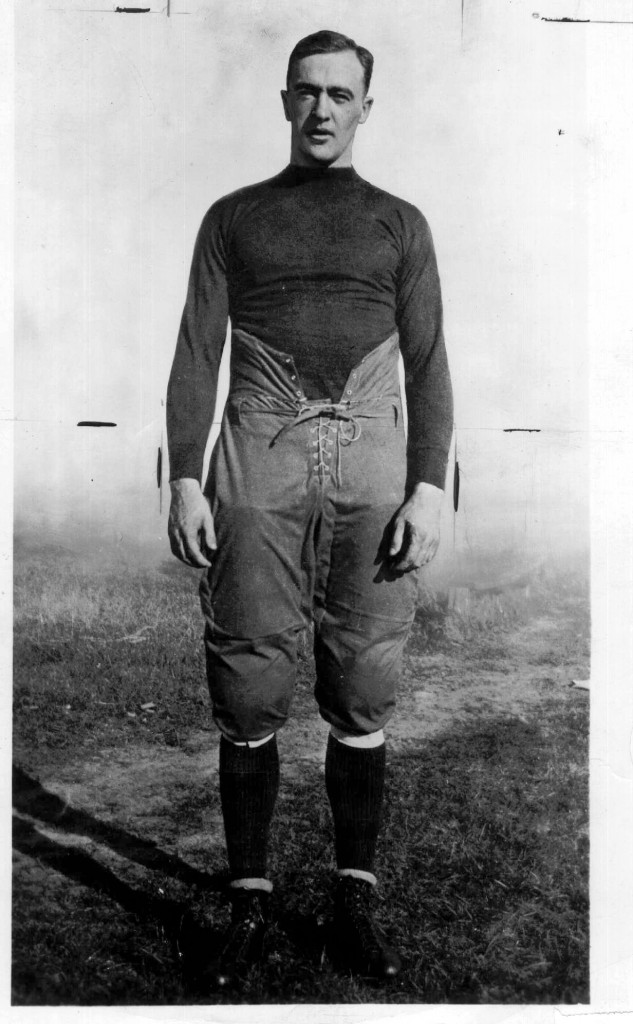 The honor of being the first Fighting Irish to be a consensus All-American belongs to the legendary Gipper. Though probably more known for his dying words "win one for the Gipper" and the legend that has grown out of them, there is no denying how gifted Gipp was athletically. More than 90 years since his death, Gipp remains as the program's all-time leader in yards-per-rush in a season with 8.1.
4. Joe Montana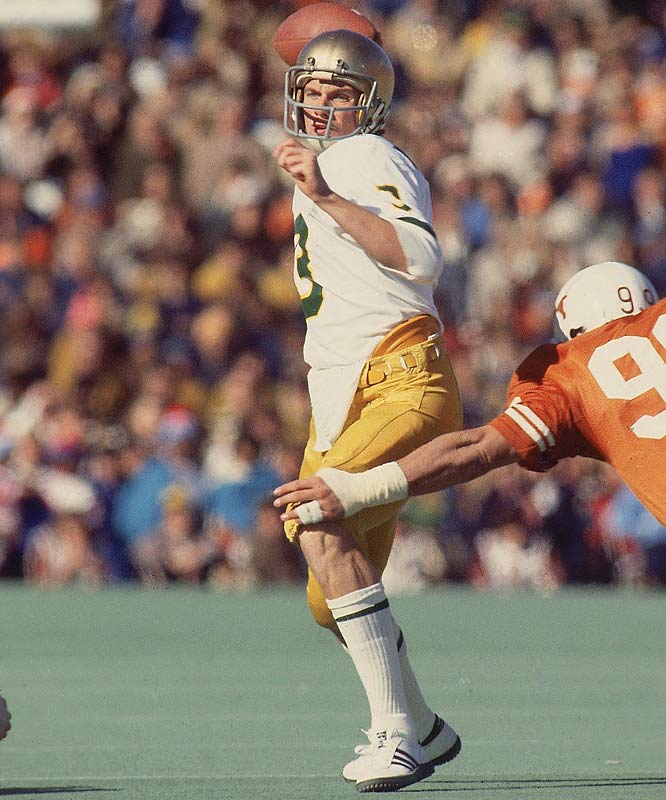 Montana doesn't have the same eye-popping statistics in college that other players have on this list have, but his remarkable cool, collective, and ultimately effective quarterbacking of the Fighting Irish are what helped him land a spot. Montana led Notre Dame to a national championship in 1977.
5. Paul Hornung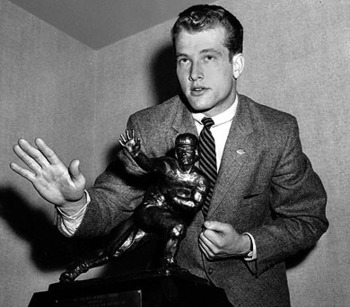 The do-it-all Hornung was a coach's dream. He was exceptional in every position he occupied. He was a punter, kicker, quarterback, halfback and safety during his Fighting Irish days. For that, he accomplished something that had never been done by anyone before him: winning the Heisman Trophy in 1956 despite playing for a losing team.
[sc:NCAA490banner ]
Can you think of any other Fighting Irish that should be on this list? Be sure to check out the latest odds and lines for upcoming games in the Notre Dame football schedule at Top Bet Sportsbook.
[sc:NotreDameArticles ]
3,562 total views, 3 views today
Comments
comments