A pair of brilliant performances from LeBron James and Kyrie Irving allowed the Cleveland Cavaliers to finally notch their first win in the series. And now, they're just another win away from tying things up at two wins apiece against the Golden State Warriors. Can the King and his men do so in tonight's crucial Game 4, or will the defending champions head back to Oakland up 3-1? Read on below for more information about this showdown.
Looking to satisfy your baseball cravings as well? Well, you can click right here to check out our preview of the regular-season matchup between the Kansas City Royals and Chicago White Sox.
---
Warriors vs. Cavaliers Game Four Preview
Where: Quicken Loans Arena, Cleveland, Ohio
When: Friday, June 10, 2016, 9:00 PM ET
Line: Golden State Warriors (+2) at Cleveland Cavaliers (-2); total: 206.5 – view all NBA lines
TV Broadcast: ABC
---
Betting on the Golden State Warriors (+2)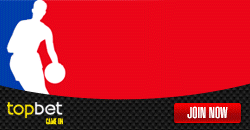 Almost everything went wrong for the Golden State Warriors in Game 3. Their shots weren't falling, they were outhustled in both sides of the court and the pair of Stephen Curry and Klay Thompson had an off-night. Both guards combined for just 29 points on 10-of-26 shooting
The only bright side was the efficiency of Harrison Barnes and Andre Iguodola, who were the only two Warriors players to shoot above 50 percent from the field. But in case it's still not obvious, the defending champions rarely win games whenever Curry and Thompson struggle. And that being said, expect those two superstars to bounce back in Game 4.
Curry, after all, is the two-time reigning MVP. It's going to be pretty hard to see a player of his caliber to be silenced for the second-straight time. The 28-year-old sniper from Davidson led the league in scoring (30.1) the regular season, and is currently averaging 24.4 points this postseason.
Thompson, meanwhile, has been just as good in these playoffs, piling up 24.1 points and is shooting at a team-high 43.5 percent from beyond the arc. Plus, don't forget that this sharp-shooter can get it going at almost any given moment. Remember his record-breaking performance back in Game 6 of the Western Conference Finals against the Thunder?
Lastly, the Warriors need to pick up their defensive intensity again. Unlike the first two games at Oracle Arena, they were able to force the Cleveland Cavaliers away from their sweet spots and more importantly did a solid job in making Kyrie Irving, LeBron James and Kevin Love work for their points.
Golden State, which is allowing 107.6 points on the road this season, is 5-5 SU and 4-6 ATS in its last 10 road games.
Betting on the Cleveland Cavaliers (-2)
The Cleveland Cavaliers ought to be feeling really good with their tremendous effort in Game 3. They got the much-need win even without Kevin Love, who is still deemed probable for tonight's Game 4 due to the league's concussion protocol. But the Eastern Conference champions should manage again without him as long as LeBron James and Kyrie Irving deliver the buckets.
James and Irving were undoubtedly the reason why the Cavs are not facing an 0-3 deficit right now. The two superstars scored 32 and 30 points, respectively, during Wednesday night's victory. Both also combined for 15 rebounds and 14 assists.
Besides them, another testament to their success was J.R. Smith, who finally found his stroke. He racked up 20 points and shot 5-of-10 from down town. Now the biggest thing for him is finding some consistency moving forward.
Also, the Cavs could really use some support from their bench later this evening. Hence, the trio of Channing Frye, Iman Shumpert and Matthew Dellavedova better find their touch especially if the Warriors' second unit get it going as well.
Ultimately though, the Cavs main focus should be on defense, defense and more defense. They need to smother, frustrate and be as physical as possible in covering Stephen Curry and Klay Thompson. As long as Cleveland does so, expect this series to be all evened up at 2-2.
Cleveland is 9-1 SU and 8-2 ATS in its previous 10 home games.
Writer's Prediction
Cleveland (-2) wins it, 105-97.
Create a betting account now and put your NBA predictions to the test!

Comments
comments