The Kansas City Royals and the Chicago White Sox are doing a fine job of embarrassing themselves these days. Both teams have just been playing bad of late but one of them will at least have a win later tonight, when they open a three-game series at U.S. Cellular Field. Read on for a breakdown of this game. Also check out our preview of Tigers vs. Yankees.
MLB World Series News and Previews
---
Kansas City Royals vs. Chicago White Sox Betting Preview
Where: U.S. Cellular Field, Chicago
When: Friday, June 10, 2016, 8:10 PM ET
Line: Kansas City Royals (+155) vs. Chicago White Sox (-175); total: 7.5– view all MLB lines
TV Broadcast: ESPN
---
Betting on the Kansas City Royals (+155)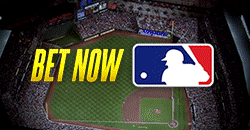 The struggle is real for the Royals' offense. After a 4-0 loss to Baltimore on Wednesday, the Royals extended their losing streak to seven games. During that stretch, the reigning World Series champs were only able to muster eight runs.
That's not the kind of statistic Ian Kennedy would like to hear when he gets on the mound later tonight. Kennedy, who is 4-4 with a 3.44 ERA, is coming off a bad performance, allowing five earned runs on eight hits across six innings of a 7-1 road loss to Cleveland on June 4.
Getting their bats hot for tonight would be the biggest priority for the Royals. They're batting just .229 thus far this month and ranks last in runs with a pathetic total output of 14. While it looks like they're about to have another mediocre performance at the plate against strikeout machine Chris Sale later tonight, it's worth mentioning that the current Royals lineup has a collective battering average of .295 against the White Sox starter.
Lorenzo Cain is 16-for-46 (.348) with three home runs and four doubles lifetime against Sale. Alcides Escobar, meanwhile, is 21-for-56 (.375) with a homer in the same matchup.
The Royals are 7-1 in their last eight games against the White Sox.
Betting on the Chicago White Sox (-175)
Law of averages may be starting to catch up on Chris Sale. Following nine-straight wins to start the season, the star hurler has gone 0-2 to go with a no-decision over his last three appearances. That stretch includes a 7-4 loss to Detroit on June 4 in which Sale yielded four earned runs on nine hits, striking out just two and issuing a pair of free passes in 6.1 innings. He'll look to get back on track versus the Royals, against whom he has a 7-9 record and a 2.82 ERA in 16 career starts.
Sale also has a 4-1 record and a 3.24 ERA in five starts this season at U.S. Cellular Field.
Like Kansas City, the White Sox are having trouble at the plate of late. They're hitting just .212 this month. Jose Abreu, however, is apparently not affected by the offensive malaise currently engulfing the White Sox, as he's batting a healthy .375 this month.
The White Sox are 5-1 in Sale's last six home starts.
Writer's Prediction
Kansas City (+155) wins, 5-3..
Create a betting account now and create a winning MLB parlay.

Comments
comments