Down 2-1 in the series, the Golden State Warriors can't afford to dig themselves into a deeper hole. They need to even things up with a win in Game 4 tonight, and more importantly regain the home-court advantage. Can the defending champions succeed in doing so? Or will the Oklahoma City Thunder put on another masterful performance? Read on below for a closer look at this matchup.
If you're looking for some NHL Playoffs action as well, check out our preview of Game 6 between the Pittsburgh Penguins and Tampa Bay Lightning. A win for the Lightning would mean a ticket to the Stanley Cup Finals.
---
Warriors vs. Thunder Game Four Preview
Where: Chesapeake Energy Arena, Oklahoma City, Oklahoma
When: Tuesday, May 24, 2016, 9:00 PM ET
Line: Golden State Warriors (-2) at Oklahoma City Thunder (+2); total: 221.5 – view all NBA lines
TV Broadcast: TNT
---
Betting on the Golden State Warriors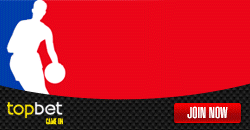 Tonight will be the night where we find out why the Golden State Warriors are the defending NBA champions. They're down 2-1 in the series, the momentum is on the opponent's side and most of the pressure is clearly on them to bounce back.
Rest assured that Stephen Curry, the reigning back-to-back league MVP, will deliver the goods for the team. His relatively poor outing in Game 3 (24 points on 7-of-17 shooting from the field) should likely motivate the 28-year-old guard enough to put on a dominant performance later. Curry is averaging 25.3 points, 5.4 rebounds and 5.6 dimes this postseason.
Also, it's safe to say that Klay Thompson and Draymond Green are going to have the same mindset heading into this game.
Thompson, who currently leads the team in scoring (25.4 PPG) in the playoffs, has lost his touch in the previous two games, racking up just 33 points combined. He's also shooting the ball below 40 percent during that stretch. Nevertheless, Thompson could come alive at any given moment.
Green, meanwhile, arguably had his worst postseason performance in Game 3. Green, who was fortunate to avoid a one-game suspension because of this foul play on Thunder center Steven Adams in Game 3, went 1-of-9 from the floor for six points and also committed a team-high of four turnovers. Green is tallying 16.6 points, 9.3 boards and 6.5 assists in the playoffs.
Lastly, rebounding could once again be the deciding factor in this game. The Warriors need to provide a better collective effort in gobbling up some crucial rebounds. Andrew Bogut or Festus Ezeli can't handle the Thunder's taller and stouter frontcourt alone. The reigning champions have only won the rebounding game once—in Game 2 to be specific—throughout this series. If they get out-hustled in this department again, it's highly unlikely for them to emerge victorious.
Golden State is 2-3 SU and ATS in its last five road games.
Betting on the Oklahoma City Thunder
When both Kevin Durant and Russell Westbrook get it going, it's almost impossible to defeat the Oklahoma City Thunder.
Their dominant Game 3 victory is proof, as the two superstars combined for 63 points, 16 rebounds and 14 assists. And what's more notable is that both also managed to trim their turnovers from 11 combined in Game 2 to only five on Sunday night. Another near-perfect performance will likely guarantee the Thunder a win this evening.
Of course though, the Thunder still can't show any signs of complacency or overconfidence. The series is far from over, and you can expect that the Warriors are going to answer back with authority. Hence, the OKC defense better be prepared to make the necessary adjustments and continue being as physical as possible in preventing the defending champions from controlling the pace of the game.
Speaking of controlling, the battle of the boards is where the Thunder need to keep focusing on as well. The trio of Serge Ibaka, Steven Adams and Enes Kanter has done a good job in taking advantage of an undersized Golden State frontcourt. OKC is averaging 46.6 rebounds per game in the first three games of this series, while the Warriors are garnering just 42.3.
Oklahoma City is 8-2 SU and 6-4 ATS in its past 10 home games.
Writer's Prediction
Warriors (-2) win it, 116-112.
Create a betting account now and put your NBA predictions to the test!

Comments
comments