As many NBA fans had expected, the Golden State Warriors held off the Oklahoma City Thunder in Game 5 to keep their title defense and historic regular-season campaign alive. However, the Warriors are headed back to the Sooner State this Saturday for Game 6, where they've been bludgeoned by the Thunder twice already this postseason.
Can Golden State force a deciding Game 7 back in Oakland, or will the people of Oklahoma City hold a grand celebration for the new Western Conference Champions? Let's take a closer look at this exhilarating showdown below.
In other sporting news, the Williams sisters are lighting up the stage of Roland Garros at the French Open. Check out our previews for Venus and Serena's third-round matches after this to wager on some exciting tennis action from beautiful Paris as well.
---
Warriors vs. Thunder Game 6 Preview
Where: Chesapeake Energy Arena, Oklahoma City
When: Saturday, May 28, 2016, 9:00 PM ET
Line: Golden State Warriors at Oklahoma City Thunder – view all NBA lines
TV Broadcast: TNT
---
Betting on the Golden State Warriors
Facing their first playoff-elimination match in what feels like forever, the Golden State Warriors rose to the challenge and defeated the Oklahoma City Thunder, 120-111, this Thursday in Game 5 of their Western Conference Finals series.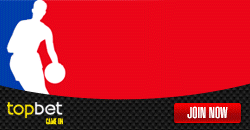 League MVP Steph Curry had to take matters into his own hands, and seize the opportunity he so did by racking up 31 points, seven rebounds and six assists. But it wasn't a convincingly dominant performance for him, though, as he only shot 9-of-20 from the floor and committed five turnovers as well.
Golden State head coach Steve Kerr mentioned after the game that Curry "looked like 91 percent," which is both comforting and not. On one hand, that quote could be taken as if Steph hasn't brought his A-game yet, which means his 100-percent form is yet to come and just in time for Game 6 on Saturday. On the other, Curry's recent issues with his knee may still be lingering and affecting his game.
Then again and even with Curry not in optimal condition, the Warriors can still hurt you in a lot of ways, just like what happened on Thursday when virtually the entire supporting cast stepped up big-time. Fellow Splash Brother Klay Thompson pitched in with 27 points; Andre Iguodala added eight helpers; spark plug Marreese Speights scored 14 points in just nine minutes off the bench; and even center Andrew Bogut had a monster night with 15 points (7-of-9 shooting), 14 boards, and a couple of dimes, steals and blocks to boot.
Did we miss anybody? Oh yeah, team nucleus Draymond Green (11 points, 13 rebounds, four assists, four blocks) is back.
With another stellar all-around effort in Game 6, the Dubs could easily bring the series back to Oracle Arena for Game 7 and have another fantastic chance at replicating their performance this Thursday to become just the 10th team in NBA history to claw back from a 3-1 series deficit. Then again, preventing another OKC explosion at the Chesapeake Center is easier said than done.
Betting on the Oklahoma City Thunder
The Oklahoma City Thunder may have lost Game 5's battle, but this war of a series as a whole is still far from over, and the team certainly gave the Warriors all they could handle on Thursday.
The unstoppable tandem of Kevin Durant and Russell Westbrook didn't miss a beat at all from their amazing postseason run. Durant finished with a game-high 40 points and a perfect 13-for-13 from the free-throw line, whereas Westbrook filled the stat sheet as usual with 31 points, seven rebounds, eight assists and five steals.
What's got to be a major concern, though, is how their key contributors appeared to be overwhelmed by the hostility from Oracle that in turn livened up the Warriors even more. Andre Roberson and Dion Waiters, who combined for 43 points in Games 3 and 4 in Oklahoma, found no rhythm whatsoever on Thursday. Roberson scored just six points on a couple of three's and fouled out of the game, while Waiters bricked all four of his shot attempts in 27 minutes of action.
Getting these two X-factors back into their respective grooves is imperative, especially with Golden State's own role players having stepped up already. In Game 6, the Warriors' bench alone outscored Oklahoma City's starters not named Durant and Westbrook, 30-27.
Still, OKC's form at home has been spectacular this postseason. Remember: the Thunder outscored Golden State by a combined 52 points in the two contests prior to Game 5, so it's all a matter of whether or not they conjure up energy from their own equally rabid fanbase again at Chesapeake to finally put the Dubs away for good.
Writer's Prediction
The Warriors live to fight another day with a thrilling 114-111 road victory.
Create a betting account now and cash in from all the exciting NBA Playoffs action in an instant.

Comments
comments