---
Unlike the NBA, the NHL doesn't have a whole lot of player wives and girlfriends in attendance during games. Maybe that's because their significant others are very insecure, or that these babes are simply too hot for the hockey rink to handle.
Nonetheless, we've gathered 10 of the best WAGs of the NHL below to spice up your Stanley Cup Playoffs experience even further, especially with a good number of these entries having their rightful man still in the thick of the postseason hunt.
---
NHL News and Predictions
---
The Top 10 Hottest WAGs of the NHL: 2017 Edition
10. Julie Leshkevich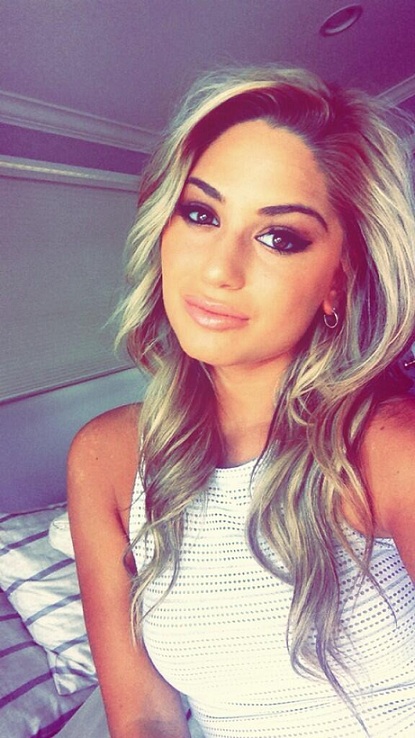 There are two factors that prevented Julie Leshkevich from ranking higher on our list here. First, both she and her fiancée, Detroit left wing Justin Abdelkader, have tongue-twisting surnames. Second, she doesn't have a whole lot of snapshots on the internet for us to work with.
Still, just by looking at her gorgeous face above, we're inclined to give Julie the benefit of the doubt that she has a smokin' bod underneath all that clothing. Someone please tell Justin to lossen his leash on her a bit more… like RIGHT NOW.
9. Carrie Underwood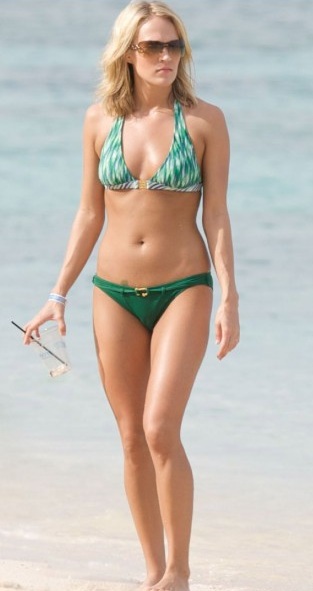 Arguably the most famous celebrity on this list, Carrie Underwood is also one of the more visible ladies on NHL programming.
Just a few weeks back, the multi-award-winning country singer delivered a fantastic rendition of the national anthem for Game 3 of the first-round series between the Blackhawks and the Predators in Nashville. Did her husband, Preds captain Mike Fisher, force her into doing this? Probably not, but Fisher sure is proud to have Carrie deliver sweet tunes and charm not just for him personally, but for all of Music City to appreciate.
8. Lucia Slaninkova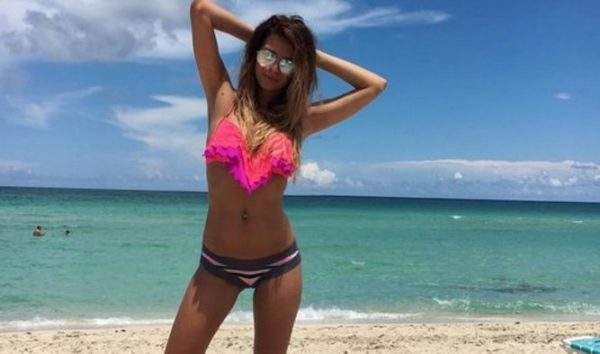 What is it with Red Wings players and hot women? Their team failed to make the playoffs for the first time in 25 years, will say goodbye to historic Joe Louis Arena to make way for a more modern stadium (meh), and yet they still get first dibs on the finest ladies on the planet.
Take for example left wing Tomas Tatar, whose actually wed to a freakin' beauty pageant winner. Lucia Slaninkova was crown Miss Earth Slovak Republic in 2013, and the two have been shacking it up for quite some time now. Detroit's winning culture may have lost its luster, but at least Tatar remains a winner with Lucia by his side.
7. Sydney Esiason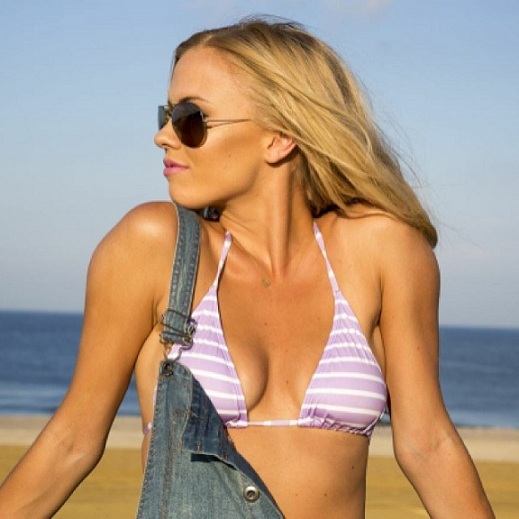 When the NHL and the NFL's best athletes collide, there's bound to be an ensuing brawl to determine which side is tougher. Luckily for Maple Leafs forward Matt Martin, he took a shot at a female football personality instead: CBS Sports analyst Sydney Esiason. Yes, she's indeed the daughter of former Bengals quarterback Boomer Esiason. But unlike Boomer, Sydney explodes in the aesthetic category.
The good news: Matt and Sydney are just dating, which leaves the door open for us to force a fumble or intercept Martin for us to take Sydney into our very own end zone for the ultimate game-winning score.
6. Lindsey Vecchione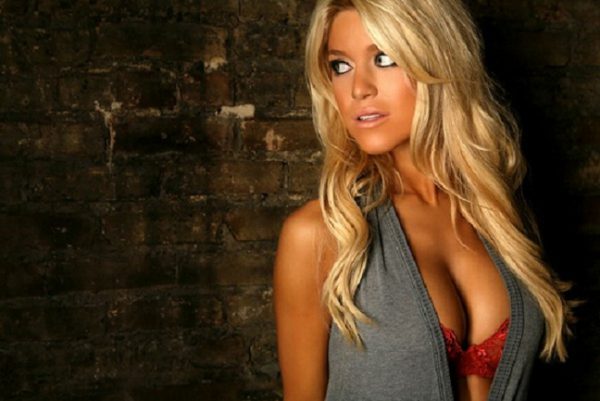 Well, it turns out that hockey and football have a lot more common than we thought. At least when it comes to dating circuit, that is.
Enter Lindsey Vecchione; a former gridiron goddess as safety for the Chicago Bliss of the Lingerie Football League (now less-pervertedly referred to as the Legends Football League). Blackhawks captain Jonathan Toews must've loved watching Bliss games in his spare time at the Windy City because he and Lindsey became instantly became an item in 2012.
Could you just imagine the types of checks and tackles these two have had over the years? Toews deserves to be in the sin bin for the crime of roughing up this buxom bombshell in the bedroom.
5. Anna Kasterova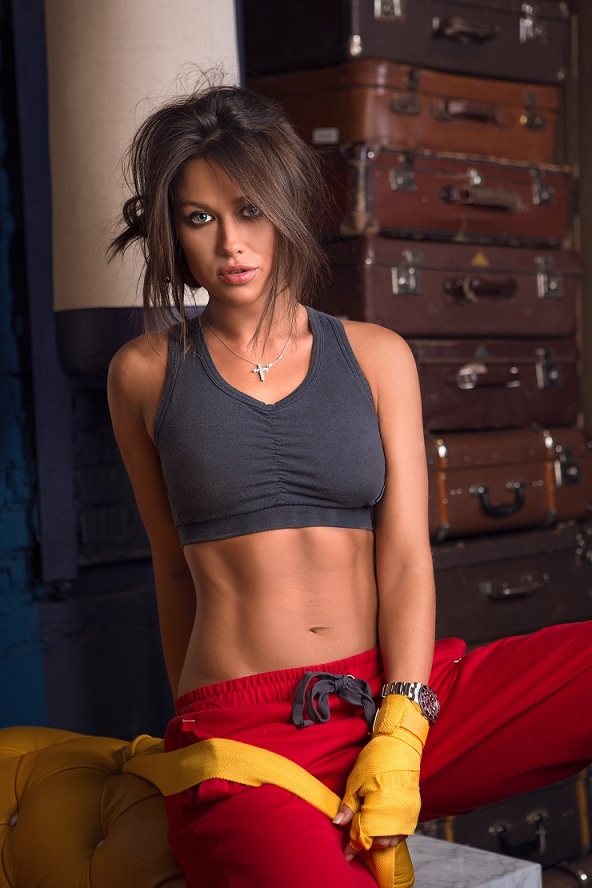 Some people have it all, like Pittsburgh's Evgeni Malkin. He's won numerous medals from international tournaments, he's a two-time Stanley Cup champion – with his Penguins in good position for a repeat as we speak – and he has a smoke show of a baby mama in Anna Kasterova. Like Evgeni, Anna hails from Russia and is quite an eye candy of a media personality in her motherland.
The two have been engaged since 2015 and they also welcomed their first child last year, so everything is coming up roses for Malkin. However, his team's playoff series against the Washington Capitals is far from over as of this writing, and his beloved Anna already lost the battle of the hotties to the next woman on our list, who happens to be linked to a Caps superstar.
4. Nastya Shubskaya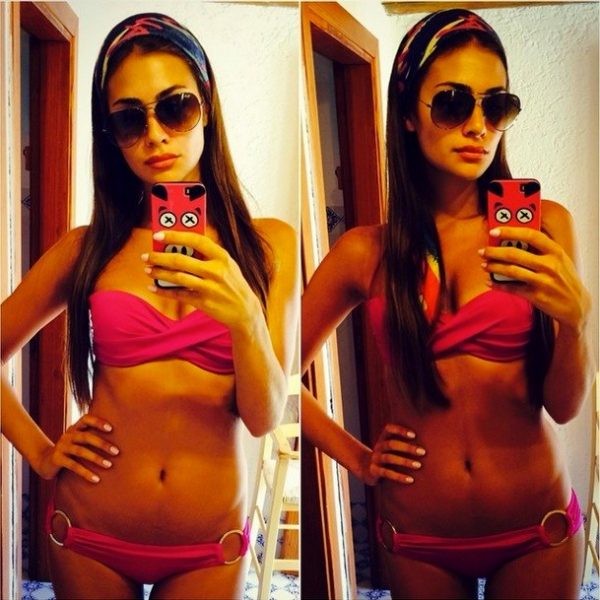 Washington captain Alex Ovechkin has accomplished more individual accolades and milestones than a great number of players in the NHL, yet the Stanley Cup has eluded him for so long that his legacy wouldn't be complete without winning the big one.
Well, if we were Alexander the Great, we'd just be glad to be recognized as one of hockey's all-time, well… greats. It also doesn't hurt that you get to come home to a fellow ravishing Russian in Nastya Shubskaya, who's a model and aspiring actress with a rather inviting first name.
Judging from her latest uploads on Instagram, though, lil' miss Nastya ain't as nasty with her selfies anymore since being wed to Ovechkin. Is Alex stopping her from flaunting her goodies, or is it just because of the wintry Russian weather? Whatever the case, we'll be more than willing to provide the warmth and loving that Nastya needs in the days that Ovie is on the road or when he goes to his dark corner to weep over another early playoff exit.
3. Emma Andersson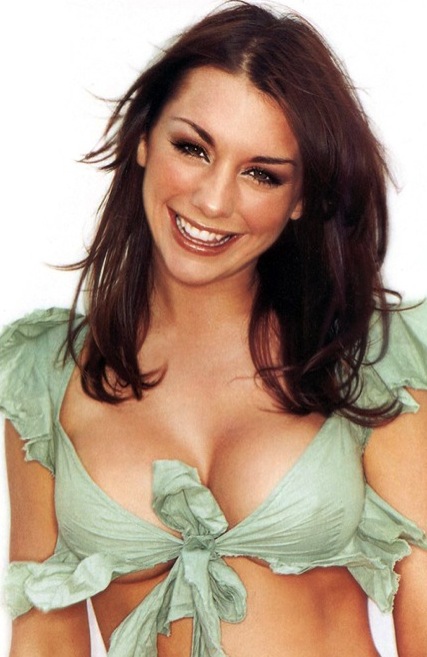 This is the third and last stop for the Red Wings' success, with Swedish TV personality Emma Andersson coincidentally ranking third on our list. The bodacious brunette is wed to none other than Detroit captain Henrik Zetterberg, who made sure that nobody can top his love for Emma by throwing one of the most extravagant wedding ceremonies in Sweden's history.
Henrik sure made a wise decision, because we can't imagine that there's any guy on this planet who wouldn't want to hook up with the sizzling Scandinavian.
2. Elisha Cuthbert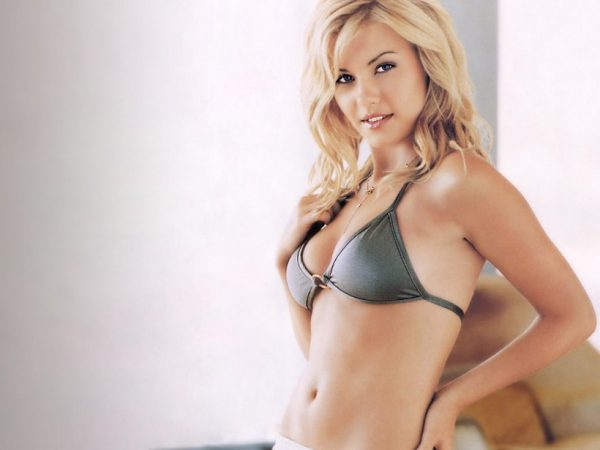 Our reigning queen of the NHL WAGs list has been dethroned.
Don't get us wrong; Elisha Cuthbert is still one of our all-time favorite hotties. Who could forget the first time you caught her as that tasty high school fling in the film Old School? Or, better yet, her most famous acting role as an unassuming porn star in The Girl Next Door?
Simply put, Elisha's angelic face, creamy-white skin and petite frame is still a marvel to behold despite her deceptive age of 34, and Toronto defenseman Dion Phaneuf is one heck of a lucky guy at that. Then again and with a heavy heart, we have to crown a new princess of the pucks to another Canuck who we'd love to fu– well, you get it… Let's just get on with the new No. 1 hottie on our list.
1. Cristine Prosperi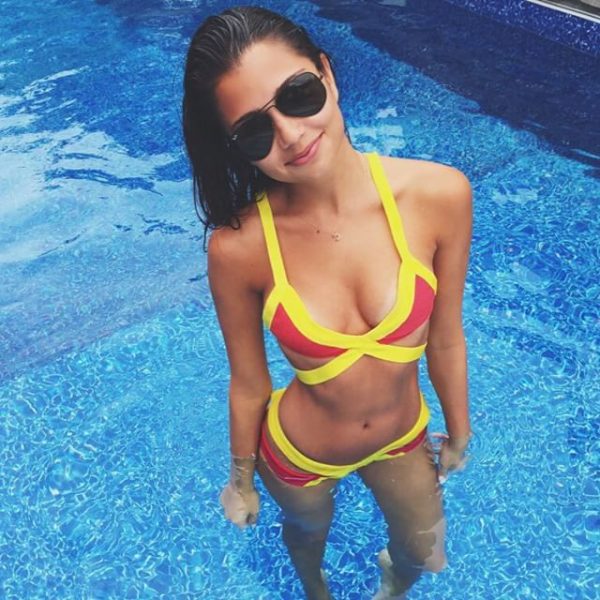 All hail Cristine Prosperi!
This Canadian cutie is currently tied to Hurricanes left wing Jeff Skinner, but enough about that dude. All you need to know is that Cristine is the one vixen that we've been drooling over constantly ever since we came up with the candidates for this here list.
True to her surname, Cristine is very generous in her IG account, gifting us pervs with a wealth of selfies that are borderline jailbait. It's also worth noting that the young actress – she just turned 24 in April – is more famously known for her role as Imogen Moreno on the hit Canadian TV show Degrassi; the same Degrassi that served as a launchpad to fame for a certain R&B/hip-hop artist by the name of Drake.
Although we have no clue if October's Very Own ever got to tap that during his time in the show, it'd be best to keep Cristine as far away from Drake as possible given his penchant for hooking up with just about every female celebrity he could. Hold on, Cristine, we're going home to take care of you better than that weak-ass Aubrey ever could. You should also tell Jeff to head back to Carolina and that it's finally over.
Create a betting account now to start winning big from sports betting… and who knows? Maybe you'll soon find yourself with an even hotter honey than these athletes when that paper starts to rain!

69,148 total views, 1 views today
Comments
comments