It doesn't get any faster on Sunday afternoons than NASCAR. The best stock car drivers in the nation will converge in Las Vegas for the 2016 Kobalt 400. Defending champion Kevin Harvick is still hunting for his first win of the season. He'll have some stiff competition against the likes of Jimmie Johnson.
Driving the No. 48, Johnson can make history at the Las Vegas Motor Speedway by surpassing Dale Earnhardt Sr. for sole possession of third-place in the most career wins in the modern era of the NASCAR Cup Series.
It's going to be one hell of a race in Las Vegas. Get busy the night before with our complete preview for UFC 196: McGregor vs. Diaz. Otherwise, check out feature of experts picks for more info on this race.
Sports News and Predictions
Kobalt 400 Betting Preview
Favorites
Kevin Harvick
Kevin Harvick was right in the running in the first two races this year. He finished fourth in the Daytona 500. He was in the thick of things at Atlanta, tailing Jimmie Johnson. But he failed to gain ground in the overtime restart eventually finishing sixth.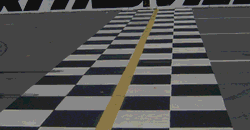 Harvick is the deserved favorite at
+450
to win the Kobalt 400. He's the defending champion. He's also been incredibly dominant on the West Coast in 2015. He won in Vegas, Phoenix and Fontana. Driving at the Las Vegas Motor Speedway should be a walk in the park for Harvick. He has six top 10s and four top fives, including last year's win in 15 starts at the track.
Jimmie Johnson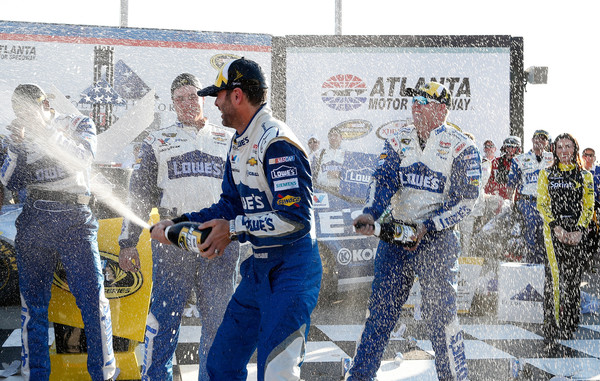 Jimmie Johnson won Atlanta for the second straight time. Johnson used a bad pit stop from Kevin Harvick to build a big lead en route to victory lane. While he hasn't been as dominant as he was in his prime, No. 48 showed that he could overcome his shortcomings with an excellent strategy and a good crew chief.
Johnson will be fired up to win at Las Vegas. Getting his second win this season will put him ahead of Dale Earnhardt Sr. for the third-most wins with 77 in the NASCAR Cup Series' modern era (1972-present). He has a grand chance to do so considering he has four wins and 500 laps led at Las Vegas. At +550 to win the Kobalt 400, Johnson is a hot pick for the win.
Sleepers
Dale Earnhardt Jr.
Dale Earnhardt Jr. took advantage of overtime to finish second at Atlanta last week. He'll have another shot at a top finish at the Kobalt 400. Earnhardt has been solid at Las Vegas with four top five finishes and nine top 10s. He hasn't gotten past the hurdle, failing to win in 16 career starts at the track. But at +1,200, Earnhardt Jr. should be a nice sleeper pick to visit Victory Lane. The prospect of Jimmie Johnson surpassing his father's win total could serve as an added motivation to win.
Kyle Larson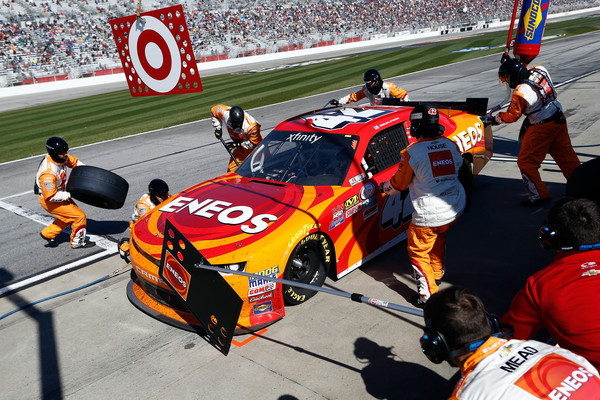 Kyle Larson started the year off on a good note, finishing seventh at the Daytona 500. But he failed to capitalize with a 26th-place finish at Atlanta just last week. Larson could be a dark horse at +2,500 to win at the Kobalt 400. He has two top 20 finishes at the Las Vegas Motor Speedway in two races started. He finished eighth last season.
Long Shot
Austin Dillon
Austin Dillon has started two races this season, finishing ninth at Daytona and 11th at Atlanta. Considering how he's racing, Dillon could provide plenty of value for a shock win at +5,000. He hasn't finished in the top 10 in three races at the Las Vegas Motor Speedway in his career. But he's one of the best young racers around, waiting for his first signature win.
Writer's Prediction
Harvick (+450) can't keep on missing out on these early races. He zooms past the competition en route to his first visit to victory lane.
Create a betting account now and get all the high-octane NASCAR action you've been craving for.

Comments
comments