The Brooklyn Nets are on the brink of a 0-3 series deficit, which is the NBA's version of a death knell.
In our review of NBA experts' Round 2 predictions, all pundits have the Miami Heat winning the series. Will a win in Game 3 by Brooklyn change their mind, or will the Heat remain undefeated in the postseason? Create a betting account now and back your own prediction with a wager.
[sc:MultiSportArticles ]
Miami Heat vs. Brooklyn Nets Round 2, Game 3 Betting Preview
Series Scores & Schedule
Game 1 – May 6, Brooklyn 86 Miami 107
Game 2 – May 8, 7:00 PM ET, Brooklyn 82 at Miami 94
Game 3 – May 10, 8:00 PM ET, Miami (-1.5) at Brooklyn (+1.5); total: 189.0 – view all NBA lines
Game 4 – May 12, 8:00 PM ET, Miami at Brooklyn
Game 5 – May 14, 7:00 PM ET, Brooklyn at Miami
Game 6 (if necessary) – May 16, Miami at Brooklyn
Game 7 (if necessary) – May 18, Brooklyn at Miami
Betting on the Miami Heat
[sc:NBA240banner ]Now with a commanding 2-0 lead in the series matchup, the Miami Heat travel to Brooklyn for Game 3. They are 7-3 SU and ATS in their last 10 road games against the Brooklyn Nets.
LeBron James, Chris Bosh, and Dwyane Wade continue to be the three main weapons of Miami; James had 22 points, Bosh had 18, and Wade chipped in 14 markers in Game 2.
But as good as Miami's Big Three has been in this series, it was the supporting cast, led by Ray Allen (7-12 3FG in this series) and Mario Chalmers (12 PPG) that have proved to be the barometer of the team's success.
With the Nets' defense focused on stopping James, Bosh, and Wade, it makes basketball a lot easier for Miami when Allen and Chalmers drain outside shots. Between Allen and Chalmers, they knocked down five of the Heat's 10 total three-point makes in Game 2.
With Game 3 on the road and facing a team growing desperate in Brooklyn, the Heat expect the same kind of production from its players.
Betting on the Brooklyn Nets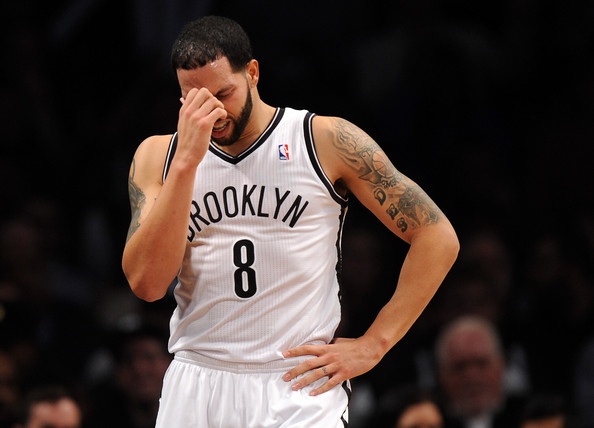 The Nets could have planned filing a missing person report for Deron Williams after their Game 2 loss. Williams was a big disappointment after scoring no points on a miserable 0-9 shooting from the field.
Brooklyn clearly can't win games against the defending champions with most of its starters seemingly unable to contribute on offense, especially when the team needed it most. After an encouraging one-point lead at the half, the Nets' pair of Joe Johnson and Paul Pierce only combined for nine points. Even in the first half, it was sixth man Mirza Teletovic (6-9 3FG in Game 2), who carried the scoring cudgels for the Nets, scoring 15 of his team-high 20 points during that span.
The Nets have a collection of talented scorers and for a player like Teletovic to become the team's go-to-guy, even for just a half, simply begs Brooklyn to fix their hobbling offense.
Back at home for Game 3, where the Nets are 7-3 SU in their last 10 games there, Williams, Pierce, and Johnson must get it together on offense. In the Nets' three home games thus far in these Playoffs, they are scoring fewer points at home (92.7 PPG) than on the road (95.7 PPG in six games). This  puts more pressure on the Nets, whose total went under in their last two home games.
Writer's Prediction
The Nets' offense can't be this quiet for three straight games. Take Brooklyn to finally cover +1.5 against the Heat in this series.
[sc:NBA490banner ]
2,263 total views, 1 views today
Comments
comments