Speed junkies take note: on Sunday, NASCAR is heading to New Hampshire for the second race of the Chase for the Sprint Cup. Team Penske's Brad Keselowski is on fire, leading the series with five titles this season. However, he'll have quite a challenge fending off the other racers as almost everybody is coming in with faster cars.
Will Keselowski's reign continue? Or will someone finally blitz past him to steal a win? Read on as we break down the favorites, high-value picks and long shots coming into this highly-anticipated NASCAR race.
Sunday is an explosive day for sports (and betting) action. Don't forget to check out our preview of the Pittsburgh Steelers vs. Carolina Panthers Sunday Night Football game.
[sc:MultiSportArticles ]
NASCAR Sylvania 300 Betting Preview
Where: New Hampshire Motor Speedway, Loudon, New Hampshire
When: Sunday, September 21, 2:00 PM ET
Line: View all NASCAR lines
Favorites – Brad Keselowski and Kevin Harvick
The No. 2 Miller Lite Ford Fusion was firing on all cylinders as Brad Keselowski executed a sweet three-wide pass, driving through the middle of the neck-to-neck duel between Kevin Harvick and Kyle Larson last weekend. The pass gave Keselowski sole possession of the lead as he cruised to his fifth title in the season, and more importantly his first title in this year's Chase.
[sc:NASCAR240banner ]Powered by one of the strongest cars in the series and an almost flawless pit crew, Keselowski is in the driver's seat (pun intended) here on out. Keselowski is the best racer currently out on the track, and he offers quite a profit at +350 in this race.
In the meantime, Harvick (+600) won't soon forget how Keselowski stole the lead from him. The Stewart-Haas Racing export led the most laps (79) in the race. Yet, like for much of the regular season, Harvick was again hampered by poor performances from his pit crew.
Repeated stops led him to surrender his lead before ultimately finishing fifth. Nonetheless, Harvick remains one of the best drivers in the field, and while pit issues will persist, you can expect Harvick to have several laps at the forefront of the race.
Create a betting account now and blaze your way into some quick profit through the high-octane races in NASCAR.
High- Value Picks – Matt Kenseth and Kurt Busch
Joe Gibbs Racing won't be bullied around by the big boys, Team Penske and Hendrick Motorsports. That was the statement made when Matt Kenseth (+1,200) passed Jimmie Johnson in the early laps of last weekend's Myafibstory.com 400.
JGR drivers showed that they had the horsepower to contend with the faster cars of the top two race teams on Sunday. Kenseth was disappointed with a tenth-place finish at the Myafibstory.com 400. He'll be coming in hot with fond memories of back-to-back top-fives at the track, including the title he won in September 2013.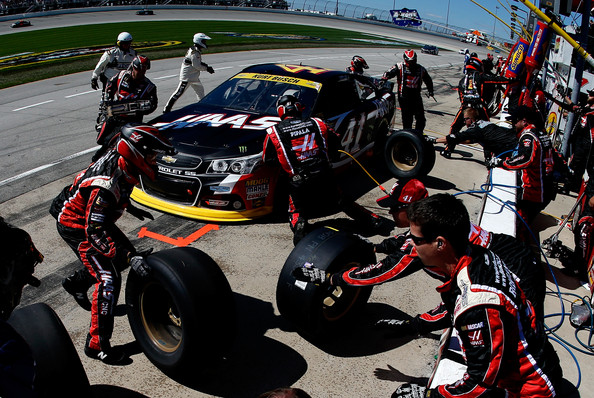 Meanwhile, Kurt Busch of Stewart-Haas Racing had a great start to his Chase campaign with an eighth-place finish at the Myafibstory.com 400 last weekend. However, he could've had a better performance if not for spinning on pit road.
Nevertheless, Busch seems to be settling well with his new team at Stewart-Haas Racing. He now has one top-five and eight top-10s in his last 13 starts. If he continues to improve, Busch may have another top-five performance if not win the race altogether. He is currently priced at +1,200 to win the upcoming race on Sunday.
Long Shots – Greg Biffle and Danica Patrick
Greg Biffle (+6,000) had a less-than-desirable 23rd place finish at the Myafibstory.com 400 on Sunday.
However, Biffle will be bringing in a car with a different front suspension package to match the turns at New Hampshire this weekend, the same setup that had Biffle winning and finishing in the top-five a few races in a row.
Another unheralded racer entering this race, Danica Patrick offers mouth-watering odds of +20,000 should she win the race. An accident almost took Danica Patrick out in Chicagoland last weekend, but she managed to stay in the race to finish 19th. Still, her efforts had her narrowly finishing ahead of championship contender Carl Edwards, a feat that is hard to come by in the Chase.
Accidents aside, Patrick finished sixth in her last race at an intermediate track at Atlanta for the Oral-B USA 500 on September 1. Patrick may be up for another excellent run.
Writer's Prediction
It's hard to pick against Brad Keselowski especially with how well he's driving. Take him to win back-to-back races for some profit at +350.
[sc:Nascar490banner ]
1,959 total views, 1 views today
Comments
comments