There's no stopping these Sharks. The last time they were in the playoffs, they were unceremoniously bounced out in the first round by the Los Angeles Kings despite taking a 3-0 series lead in 2014. They're back now and beat the Kings 4-1 to set up their second round showdown against Nashville.
The Predators almost collapsed in the first round. They took a 2-0 lead, but surrendered three straight games. Luckily, they won Game 7 on the road against Anaheim to reach the conference semifinals for the second straight year.
It's going to be one hell of a game with these two teams. The Preds pride themselves with their incredible defense. Meanwhile, the Sharks have one of the best offenses in the league. This clash of styles should provide plenty of fireworks. For more on the exciting Stanley Cup Playoffs, check out our complete previews for the Penguins vs. Capitals and Blues vs. Stars.
NHL News and Predictions
---
Predators vs. Sharks Game One Round Two Preview
Where: SAP Center – San Jose, CA
When: Friday, April 29, 2016, 10:30 PM ET
Line: Nashville Predators (+145) at San Jose Sharks (-165); total 5.0 – view all NHL lines
TV Broadcast: NBCSN
---
Betting on the Nashville Predators
Pekka Rinne allowed 11 goals in three straight losses to Anaheim that had the Nashville Predators facing elimination in Game 6. But he rebounded in a big way, stopping 62 of 64 shots to win the final two games. Rinne is looking red hot heading into the big bad Sharks' building for Game 1.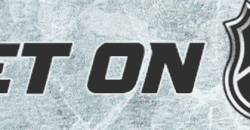 The three-time Vezina Trophy finalist was incredible in the two games he played against San Jose in the regular season. He went 2-0 with a 1.50 GAA and .941 save percentage. Both of those wins came at home. While he was less-than-stellar in going 12-12-5 on the road in the regular season, he went 3-1 away from home in the first round series against Anaheim.
Nashville's defense is to thank for their offense. Defensemen Roman Josi and Shea Weber have been incredible with 61 and 51 points respectively in the regular season. Weber leads the team with two goals and three assists through the first round of the playoffs. The two should get some help from forward Colin Wilson, who has two goals and three assists through the first round.
The Preds have won six of the last nine games against San Jose. They're +150 to advance to the conference final.
Betting on the San Jose Sharks
Nashville has a really solid D alright. But these San Jose Sharks aren't ones to mess around with. They ranked fourth in the league in goals scored per game (2.9) and third in power play percentage (22.5).
The Sharks have an incredible five-man top unit anchored by defenseman Brent Burns along with forwards Joe Thornton and Joe Pavelski. Burns led all defensemen in the league with 27 goals to accompany his 48 assists in the regular season. He leads the Sharks with eight points in the playoffs, while Pavelski continued his goal-scoring ways with a team-high five goals.
Pavelski scores a lot of goals, but he may not be as efficient if not for a pair of good playmakers on the forward line. Logan Couture has five assists this postseason, while Joel Ward has four.
Offense is important and all, but the Sharks' goaltending also needs some mentioning. Martin Jones hasn't had much experience as a starting goalie this year, but he outplayed former Conn Smythe Trophy winner Jonathan Quick in the first round. He allowed just 11 goals in five games against Los Angeles. But he went 0-2 with a 3.57 GAA in two games against Nashville in the regular season.
The Sharks aren't too good at home, losing six of their last nine at SAP Center dating back to the regular season. They're +250 to win the West.
Writer's Prediction
Nashville (+145) draws first blood as they beat the Sharks 3-2.
Create a betting account now and join in the journey for Lord Stanley's Cup.

Comments
comments