Christmas Day is almost here and you know what that means. No, not turkey for the umpteenth time this season (still getting over Thanksgiving?) and being forced to endure visits from in-laws while opening presents that would be better suited to the donation bin at a Salvation Army in Serbia. Instead, the NBA Christmas Day schedule is here and with it a sleigh full of betting opportunities, including props, promos, and free picks and predictions to make your day more merry and bright, and potentially lucrative. Check our list (twice, if need be) ahead, but remember to sign-up first to make sure you're ready to take advantage of it all.
Sign-up bet on NBA Christmas Day
TopBet's 2018 NBA Christmas Day Betting Props and Promotions
---
THE PROPS
Who Will Record More Points on Christmas Day, Lebron James or Steph Curry?
Lebron James (EVEN)
Steph Curry (-130)
Steph Curry may be wearing a 32.3 shooting percent from beyond the 3-point line over the last three games (at press) but bettors must remember that Curry shoots better as he shoots more 3-pointers. Here are the numbers over the last five seasons:
43% when shooting 1 through 5 three-pointers in a game
43% when shooting 6 through 10 three-pointers in a game
49% when shooting 10 through 15 three-pointers in a game
Curry is well aware of this, and will be jacking up tres like it's nobody's business this Christmas. Lebron will get his 28 points, give or take, but take Curry to wrap the home game up with a 40-point+ showing.
Will Russell Westbook Record a Triple Double on Christmas Day vs Houston?
Uh, of course he will.
Will Giannis Antetokounmpo Record at Least 12 Rebounds and 25 Points on Christmas Day vs New York?
Which NBA Player Will Score the Most Points on Christmas Day?
Stephen Curry (+130)
Lebron James (+140)
Kevin Durant (+150)
Giannis Antetokounmpo (+160)
Russell Westbrook (+250)
View entire qualifying field for this scoring prop (here)
---
100% SIGN-UP BONUS ON BITCOIN
That's right, whether you want to register to bet the NBA Christmas Day props listed above, the Holiday week lineup of games, or both, we've got one heck of a deal for you – a 100% sign-up bonus when you deposit with Bitcoin. Haven't used Bitcoin before? No problem, we will walk you through it right here.
Other promotions to make your Christmas gift keep on giving:
Sign up to claim your 100% bonus
---
NBA CHRISTMAS DAY FREE PICK AND PREDICTION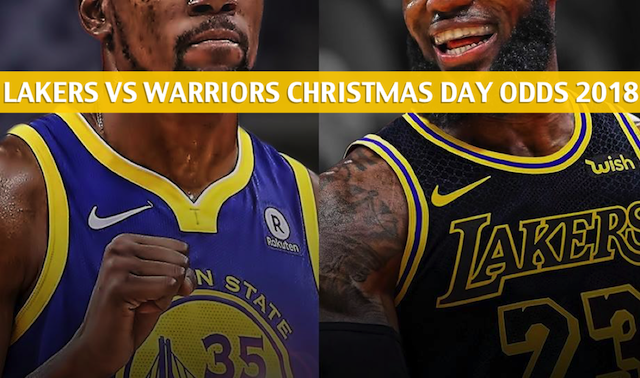 We've got your FREE pick and prediction for the top NBA Christmas Day game, between the Los Angeles Lakers and the Golden State Warriors. Find out who will win and/or cover the spread, along with some deeper insight to make your own pick (and bet) a more informed one.
View Lakers vs Warriors game prediction
Are the five NBA Christmas Day games to bet on not enough? We also have the full line-up of college basketball odds for the games being played on December 25th, 2018.
---
Have any questions about the above props and promotions? Contact us today to learn more. Our friendly customer service staff can help you complete the sign-up process and walk you through your first deposit with ease.
~ Merry Christmas & Happy Holidays from TopBet~
706 total views, 1 views today
Comments
comments