The Florida Panthers no longer have the Atlantic Division lead, as they surrendered the top spot to the Tampa Bay Lightning. But there's still enough time to get the necessary points to retake the division. The Panthers host the New Jersey Devils on Thursday night in an attempt to avoid their first three-game streak at home without a point in two years.
The Devils are still in the running for a playoff spot, but getting it will be a long shot. They cannot afford to lose any more games, while hoping the other wild card contenders ahead of them start falling off. It's going to be one hell of a matchup as we approach the Stanley Cup Playoffs. Read on for everything you need to know heading into this Eastern Conference clash.
For more hockey action, check out our complete previews for the Canucks vs. Sharks and Coyotes vs. Stars.
NHL News and Predictions
New Jersey Devils vs. Florida Panthers Preview
Where: BB&T Center, Sunrise
When: Thursday, March 31, 7:30 PM ET
Line: New Jersey Devils at Florida Panthers – view all NHL lines
Betting on the New Jersey Devils (37-32-8)
Even winning out the remainder of the season likely won't be enough for New Jersey to make the playoffs. But they can hope, can't they? The Devils' road to the postseason begins at Florida. They have been solid defensively after a 2-1 home win over Boston on Tuesday. They have limited opponents to just six goals over five game span, where they've gone 3-1-1.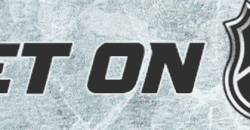 Goaltender Keith Kinkaid had a career-high 29 saves against the Bruins on Tuesday. He'll likely be in goal with Cory Schneider slow to get back on track following an MCL sprain suffered on March 4. Schneider is back on the team but has gone 1-7 with a 3.45 GAA and .869 save percentage.
The Devils are one of the worst teams in the league when it comes to offense. They're 29th with just 2.2 goals per game. Kyle Palmieri has been New Jersey's main man up front. He leads the team with 54 points and 29 goals. He has some help from playmaker Travis Zajac, who leads the team with 28 assists this season. Palmieri has five points in his last five games, while Zajac has four. This will be the duo's first meeting against Florida this season.
The Devils have won six of their last nine games against Florida.
Betting on the Florida Panthers (42-25-9)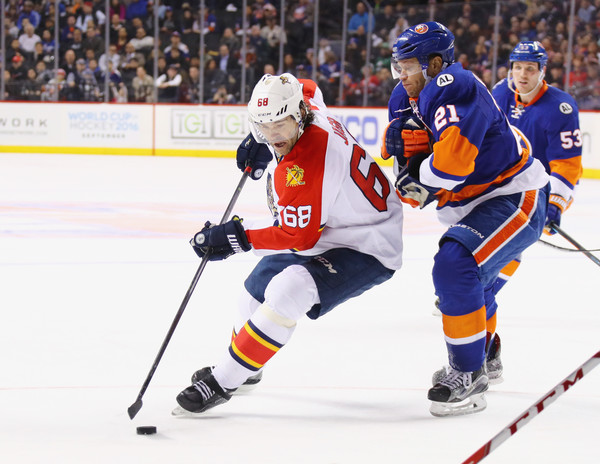 Getting the top spot in the Atlantic Division back may be difficult for the Florida Panthers. One of their leading scorers, Vincent Trochek, may miss at least the rest of the regular season with an ankle fracture. He's tied with Jaromir Jagr with 25 goals for the Panthers.
The Panthers have gone 2-2-1 over a five-game home span. They've given up 4.20 goals per game with opponents going 6 of 16 on power plays. While losing Trochek will be a big blow, having Jagr on the team should provide Florida a boost. Since acquiring the aging veteran, the Panthers have won two of three in the series against New Jersey. Jagr recorded five points in those matchups.
The offense won't rely entirely on Jagr, though. Jonathan Huberdeau has scored in three straight games. While Huberdeau and Jagr take care of the offense, goaltender Roberto Luongo will need to do a much better job between the pipes.
Luongo has given up four goals in three straight home games with a .855 save percentage. He has allowed 11 goals with a .756 save percentage on a three-game losing streak against the Devils.
The Panthers have won five of their last seven home games against New Jersey.
Writer's Prediction
Florida boosts their chances of winning the Atlantic with a 3-1 win.
Create a betting account now and get all the hockey action you need heading into the Stanley Cup Playoffs.

Comments
comments