The New York Islanders are on the brink of elimination. With no more room for mistake, will John Tavares and the Isles extend their season with a win today in Tampa? Or will the Lightning shut the door on the Islanders and advance to the conference finals for the second year in a row?
Read on for more about this game. You can also check out our break down of Game 4 between the Hawks and the Cavs.
NHL News and Predictions
---
Islanders vs. Lightning Game Five Round Two Preview
Where: Amalie Arena, Tampa
When: Sunday, May 8, 2016, 3:00 PM ET
Line: New York Islanders vs. Tampa Bay Lightning – view all NHL lines
TV Broadcast: NBC
---
Betting on the New York Islanders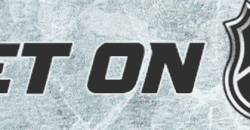 It's win or go home now for the Islanders, who lost to Tampa Bay on Friday in overtime, 2-1. The loss was made extra painful by the fact that it was the Isles' second-straight setback at home (both were overtime defeats). The Isles, who were -107 faves in Game 4, will now look to extend their season as they make their way to Amalie Arena, where they are 4-4 in their last eight games there. D
Jack Capuano's squad was brutal on the Lightning's skaters in Game 4, as the Isles dished out 45 hits as against Tampa Bay's 29. The aggressiveness resulted into the Isles firing more shots in a game than Tampa Bay for the first time this series, 28-24. The Isles just couldn't connect on their shots. Another way to explain the single-goal output was that Tavares only registered one shot on goal. Tavares hasn't record a point since Game 1, when he posted a goal and an assist.
While the Islanders sport a bundle of talented scorers, everything on the team's offense begins and ends with Tavares, New York's best player. With the game on the line, the former No. 1 overall pick will have to rise to the occasion. Tavares' linemate Kyle Okposo, meanwhile, shined in Game 4, scoring the Isles' only goal.
Thomas Greiss would be on goal later this afternoon. After giving up give goals in Game 4, Greiss produced a much better performance by stopping 20 of 22 Tampa Bay shots. Greiss carries a 5-5 record with a 2.32 GAA and .928 save percentage this postseason.
Betting on the Tampa Bay Lightning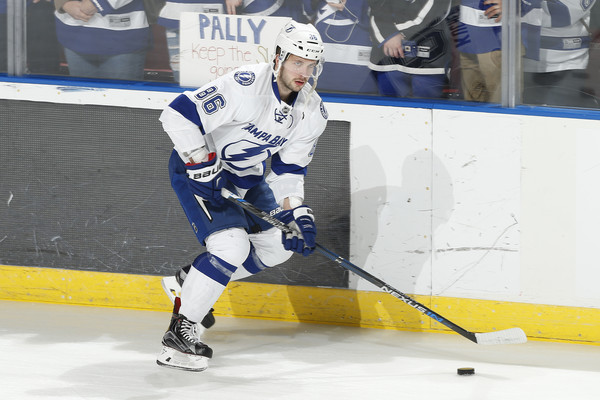 Nikita Kucherov is having a blast in the postseason. Kucherov increased his league-leading goal tally to eight when he scored in Game 4's victory over New York.
So far in the second round, Kucherov has netted three goals and he'll look to bury yet another one later this afternoon when Tampa hosts the Isles. The Lightning are 7-3 in their last 10 home games dating back to last March.
The Lightning are so much more than Kucherov in the postseason, however. The team has been getting tremendous performance from different players, including the rapidly improving Jonathan Drouin. Drouin failed to log a point in Game 4, but his production of one goal and three assists on the series paint a picture of a player who can make crucial plays for the team.
The Lightning also hope for another sterling outing from goalie Ben Bishop. Bishop, who made 27 saves on 28 shots faced in the previous game, boasts of a 7-2 record to go with 2.12 GAA and .931 SV% in nine starts in the playoffs.
Tampa Bay is 8-2 in Bishop's last 10 home starts.
Writer's Prediction
New York wins, 3-2.
Create a betting account now and build a winning NHL parlay.

Comments
comments