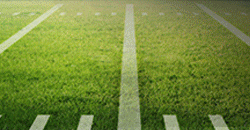 As popular as football is here in North America, there's still a lot of folks out there who are fine without it. The kind of people you don't want to be part of your circle. But even that strange group of people can't escape the phenomenon the Super Bowl that grips the nation during this time of the year.
We bet that come game time, they'd be holding onto their bet tickets anticipating whether the coin toss would result in heads or tails. Oh yeah, we're talking about prop bets here.
Let's go check some of them below.
NFL News and Previews
Super Bowl 50 Props Update
Coin Toss
| Heads (-102) | Tails (-102) |
| --- | --- |
Writer's Prediction: What the heck, let's go with heads (-102).
Super Bowl MVP
| Cam Newton -150 | Peyton Manning +360 | Von Miller +1,000 | Luke Kuechly +1,200 | C.J.Anderson +2,000 | Greg Olsen +1,500 |
| --- | --- | --- | --- | --- | --- |
| Jonathan Stewart +1,800 | Emmanuel Sanders +3,300 | Demaryius Thomas +2,500 | Josh Norman +2,500 | DeMarcus Ware +3,300 | Ronnie Hillman +3,000 |
| Owen Daniels +4,000 | Kawann Short +10,000 | Aqib Talib +4,000 | Devin Funchess +8,000 | Ted Ginn +1,200 | Corey Brown +3,000 |
| Jerricho Cotchery +10,000 | Derek Wolfe +5,000 | Chris Harris +6,000 | Charles Johnson +6,000 | Graham Gano +8,000 | Thomas Davis +8,000 |
Newly crowned NFL MVP Cam Newton is the heavy favorite here, as the Panthers quarterback is currently priced at -150 to win Super Bowl MVP. Peyton Manning, meanwhile, is at +360, which is an enticing value, considering that six of the last nine Super Bowl MVPs were quarterbacks. But then again, less heralded players like Malcolm Smith of the Seattle Seahawks team that won the Vince Lombardi Trophy two years ago, can sometimes come out of nowhere and win the Super Bowl MVP plum.
Writer's Prediction: The quarterbacks offer great values, but give me Luke Kuechly (+1,200)
How many million viewers will Super Bowl 50 have?
| Over 117 Million (-120) | Under 117 Million(-120) |
| --- | --- |
Last year, Super Bowl XLIX fetched a record-setting 114.5 million viewers, which topped the 112.2 million spectators that saw the Seahawks demolish the lights out of Denver in the Super Bowl the year before. This coming Sunday's spectacle in Santa Clara could be the legendary Peyton Manning's last game of his NFL career and one that features a Panthers' side led by a seemingly polarizing quarterback in Cam Newton. The storylines are great and provoking, so expect another big numbers from NBC once everything is done.
Writer's Prediction: It's going over 117 million.
What color will the Gatorade be that is poured on the winning coach?
Orange EVEN
Blue +200
Clear +500
Yellow +500
Red +700
Green +900
Purple +900
Who wants to see either Gary Kubiak or Ron Rivera get drenched like a Playboy model? The Gatorade shower has been a staple of every Super Bowl for some time now and this tradition will likely continue later tonight in Santa Clara. For what it's worth,  the Panthers dumped orange Gatorade on Rivera after they beat the Cardinals in the NFC Championship game.
Writer's Prediction: Orange (EVEN), baby.
Create a betting account now and don't miss out on the biggest football game of the year.

1,860 total views, 1 views today
Comments
comments