For bettors, taking a look at which teams fare better or worse under cold weather conditions is a can't-miss practice before laying NFL playoff bets. Below, we'll take a look at how the teams that are still in the running for the Super Bowl have fared recently while playing under cold weather, and which teams are best suited to the frigid action.
For more on the entire NFL playoffs story, find our previews and analysis for every game in our comprehensive NFL news section.
[sc:Football ]
NFL Playoff Teams and Cold Weather
Best AFC Teams in Cold Weather
Baltimore Ravens
[sc:NFL240banner ]Baltimore is one team that has emerged victorious in a lot of cold games in recent seasons. In fact, they have an impressive 5-1 record in their last six January games wherein the temperature is below freezing point.
In addition, according to sportingcharts.com, the Ravens were among the five best performers in games played in cold weather cities—those with an average December temperature of 45 degrees Fahrenheit or lower—from 2003 to 2012 during the months of December to February, as they compiled a winning record of 29-17 during that span.
New England Patriots
Pats coach Bill Belichick's fashion sense in one of his more noticeable traits. His sideline garb of choice is a sweatshirt, especially when it's a home game. It's easy to see why: weather in Foxboro can get frosty.
New England experiences an average temperature of 21 degrees in January. However, that doesn't seem to affect the Patriots, who have been used to this kind of weather. Since 2010, the Pats are 15-2 in their last 17 playoff games that are 32 degrees or colder. Do note, however, that those two losses were against Baltimore—the Pats' divisional round opponent in 2015.
Not-so-good AFC Teams in Cold Weather
Indianapolis Colts
Andrew Luck and company have passed their first cold-weather game this postseason when they hurdled the Bengals at home, 26-10, during their wild card matchup on January 4. The temperature in Lucas Oil Stadium in that game was 33 degrees Fahrenheit.  The win improved Indy's record to 10-2 over their last 12 games wherein the temperature was anywhere from 32 to 56 degrees F. However, they are just 5-6 in their last 11 outings when the temperature is below 32 degrees F.
Denver Broncos
During the run-up to last year's Super Bowl XLVIII, one of the most talked about factors was Peyton Manning's unimpressive track record when playing in cold weather. It mattered to a lot of people because the game was to be played at East Rutherford where the temperature was expected to be frigid. Manning was 8-11 in games played below 40 degrees.
Since losing in East Rutherford, Manning and the Broncos went 3-2 in the next five games played below 40 degrees.
NFC
Best NFC Team in Cold Weather
Green Bay Packers
It's no joke to play in Lambeau at this point of the season. The temperature in the city during January can easily drop into single digits. From 1978 to 2012, teams that pay Green Bay a visit during December to January had the lowest winning percentage among teams that play in cold weather cities during the said months. Since 2009, the Packers are 10-4 in their last 14 games when the temperature is 32 degrees or lower.
Not-so-good NFC Teams in Cold Weather
Seattle Seahawks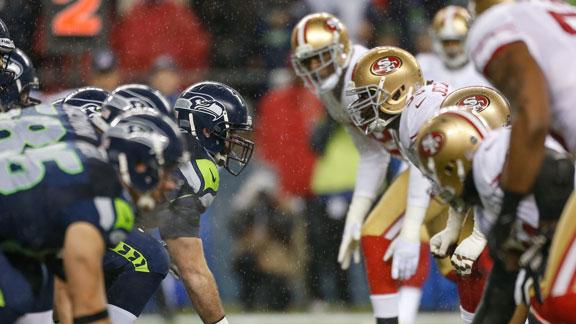 The Seahawks may have a little problem defending their title should they find themselves in a below freezing point game. Seattle has lost all of its last three games where the temperature is 32 degrees or lower. Fortunately for the Seahawks, they own the home field advantage in the NFC, meaning they'll play all of their remaining January games at home, where temps in the high 40s are the standard. The Seahawks are 8-2 in their last 10 January home games.
Dallas Cowboys
Naturally, if you live in Texas, you are going to be a bit thrown off flying into a cold weather city. Between 2003 and 2012, the Cowboys were 3-8 record in games played from December to February in cold weather locations. That's fourth-worst in the NFL during that stretch. Moreover, the Cowboys are 2-4 since 2010 in games played below freezing point.
Create a betting account now and bet on the remaining NFL games this season.
[sc:NFL490Banner ]
4,063 total views, 1 views today
Comments
comments