After all the injuries, suspensions, and upsets that went down in Week 2 of the NFL, it's time to take stock at all 32 teams in our NFL Power Rankings.
Teams will be classified into four divisions: The No. 1 (Draft Pick) Contenders (teams who'll be vying for the worst record in the NFL), The Undecideds (teams that may or may not be any good), The Pretenders (contenders with some issues) and The Contenders (for the Super Bowl).
Not to spoil anything, but the top two in this week's rankings face off in a Super Bowl rematch on Week 3. Check out our preview of that matchup here, and read on for the Week 3 power rankings.
[sc:Football ]
NFL Power Rankings for Week 3
The No. 1 (Draft Pick) Contenders
32. Oakland Raiders (0-2)
31. Jacksonville Jaguars (0-2)
[sc:NFL240banner ]After a brief glimmer of hope in their 17-0 first half start against the Eagles, the Jags have now been outscored 75-10 in the last three halves of football. Yikes. And while Chad Henne (just 459 yards on 53 percent completion in two games) hasn't lit the world on fire, the Jags would be silly to let Blake Bortles take the 10-sack punishment Henne endured on a week-to-week basis.
30. Tampa Bay Buccaneers (0-2)
29. New York Giants (0-2)
28. Kansas City Chiefs (0-2)
27. St. Louis Rams (1-1)
"The Greatest Show on Turf" this is not. The defensive line is strong, but with Austin Davis/Shaun Hill at quarterback, don't expect too many exciting, high-scoring Rams games in the near future. The total has gone under in seven consecutive Rams games, dating back to last year when Kellen Clemens was slinging it.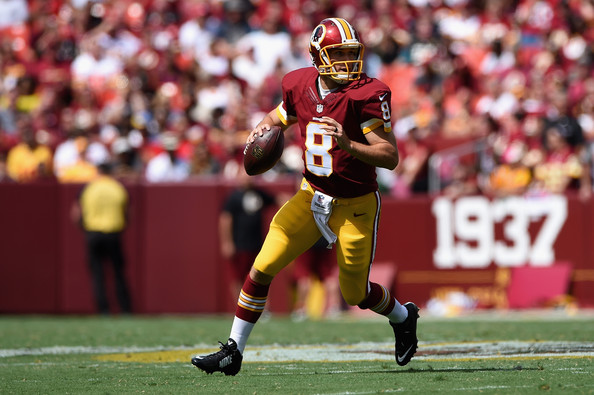 The Undecideds
26. Minnesota Vikings (1-1)
25. Washington Redskins (1-1)
The Redskins can so easily slide back into the bottom section of these rankings if Kirk Cousins can't reproduce his line of 23 for 33, 250 yards and two touchdowns against non-Jags opponents. Ditto with the 'Skins D, which registered 10 sacks on Henne.
24. New York Jets (1-1)
23. Miami Dolphins (1-1)
22. Tennessee Titans (1-1)
21. Pittsburgh Steelers (1-1)
The Steelers' offense in the last three halves of play has scored a grand total of nine points on three field goals. Ben Roethlisberger, Le'Veon Bell and Antonio Brown are too good to be kept silent for too long, but their defense has looked un-Steeler-like this season.
20. Dallas Cowboys (1-1)
19. Cleveland Browns (1-1) 
When's the right time to buy in on the Browns? When Terrance West, Isaiah Crowell and that running game (152.5 yards per game in the first two weeks) can run against a Ravens defense that limited both Le'Veon Bell and Gio Bernard to less than 60 yards rushing, that's when. Check out our preview of the Ravens vs. Browns.
18. Detroit Lions (1-1)
17. Buffalo Bills (2-0)
16. Houston Texans (2-0)
Clowney's injury-shortened rookie season sucks, but with a healthy Arian Foster (241 rushing yards through two games), a dominant J.J. Watt, a non-Matt Schaub entity at quarterback and an 0-2 Colts team, the Texans' +105 odds to win the AFC South is suddenly looking pretty enticing.
15. Atlanta Falcons (1-1)
14. Baltimore Ravens (1-1)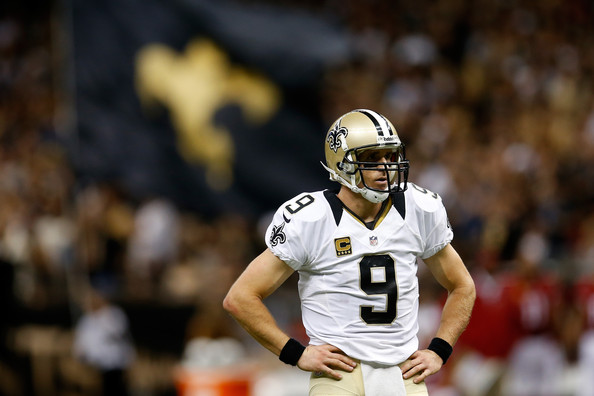 The Pretenders
13. New Orleans Saints (0-2)
Yes, the Saints are 0-2, but is it really time to push the panic button on them after they lost two road games by a total of three points? Not quite, but they're unimproved defense (892 yards and 63 points allowed, 30st and 31st in the NFL, respectively) is definitely cause for concern. We'll reserve the right to continue believing in them until Drew Brees does anything other than win at home.
12. Indianapolis Colts (0-2)
11. Chicago Bears (1-1)
10. Arizona Cardinals (1-1)
9. San Francisco 49ers (1-1)
8. Carolina Panthers (2-0)
So the Panthers defense (21 points allowed through two games) is still really good, arguably the best in the league. Just how good it'll be without Greg Hardy, whose has been deactivated for the time being as the league roils with scandal, is another issue entirely.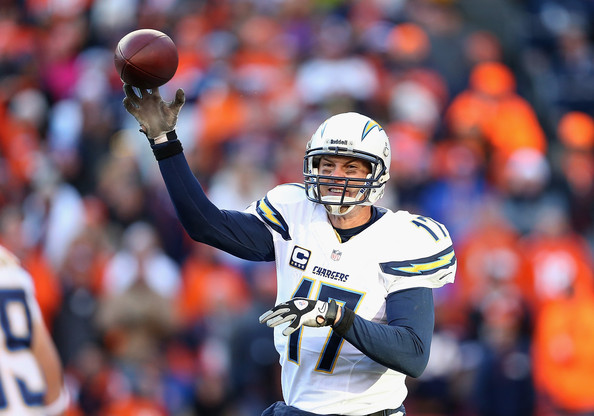 The Contenders
7. Green Bay Packers (1-1)
6. San Diego Chargers (1-1)
Just ask the defending Super Bowl champion Seattle Seahawks' defense if Philip Rivers and the Chargers are for real. Even if 34-year old Antonio Gates (17 catches, 177 yards and three touchdowns) remembers it's 2014 as opposed to 2004, this Chargers offense can be very good again this season.
5. New England Patriots (1-1)
4. Cincinnati Bengals (2-0)
If A.J. Green's foot injury doesn't slow him down going forward, he and Gio Bernard could form arguably the best wideout-running back one-two punch in the NFL this season. Andy Dalton may not be the best quarterback in the league, but with skill position players like Green and Bernard, he doesn't need to be for the Bengals to be great.
3. Philadelphia Eagles (2-0)
2. Seattle Seahawks (1-1)
1. Denver Broncos (2-0)
[sc:NFL490Banner ]
1,614 total views, 1 views today
Comments
comments