Game 6 on Saturday between the Golden State Warriors and the Oklahoma City Thunder was a battle for the ages, with Golden State refusing to squander their historic regular season and winning said contest on the road to force a do-or-die game this Monday.
The Thunder, on the other hand, lost their best chance at upending another Western Conference powerhouse this postseason. But their championship dreams are still very much alive as they have a third and final opportunity to close out this heated series in Oakland.
Who will advance to the NBA Finals to face LeBron James and the Cleveland Cavaliers? Let's find out more about this exhilarating Game 7 showdown below. To check in on another Bay Area title contender (this time from the NHL), check our our complete series preview and the experts' picks for the Stanley Cup Final matchup between the San Jose Sharks and the Pittsburgh Penguins right after this.
---
Thunder vs. Warriors Game 7 Preview
Where: Oracle Arena, Oakland
When: Monday, May 30, 2016, 9:00 PM ET
Line: Oklahoma City Thunder (+7) vs. Golden State Warriors (-7); total: 218.5 – view all NBA lines
TV Broadcast: TNT
---
Betting on the Oklahoma City Thunder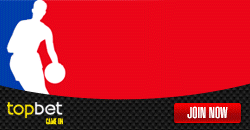 With a rather sizeable lead heading into the final quarter of Game 6 on Saturday, the Oklahoma City Thunder appeared to be on the verge of the monumental series upset of the Golden State Warriors. Unfortunately, the Thunder reverted back to their old, selfish ways and ended up brutally losing to the Warriors, 108-101.
As Golden State slowly found its mojo late in Saturday's contest, Oklahoma City responded by leaning more heavily on its tandem of death: Kevin Durant and Russell Westbrook. While Durant finished with 29 points in the contest and Westbrook with 28, they each made just 10 field goals in 58 combined attempts from the field. Many pundits have dubbed OKC's reliance on the duo as playing "hero ball", yet neither KD nor Russ had it in just the two of them to save the entire team.
One thing the Thunder did right in Game 6 was stay aggressive in the paint, outrebounding the Warriors for the fifth time in this series, 49-43. They even racked up 10 blocks as opposed to just four from Golden State. However, those second-chance opportunities were wasted with some questionable shot selections, particularly from downtown as the Thunder went a dismal 3-for-20 from behind the three-point line.
It's time for Oklahoma City to start trusting its big men for some easy buckets down low, beginning with backup center Enes Kanter. Although Kanter only finished with just eight points and three boards in Game 6, he also went an efficient 4-of-5 from the floor and was the only OKC player that contest that ended in the green in the plus-minus department (and a whopping plus-15 at that).
Then again, maybe it is indeed too late for the Thunder to bounce back from that heartbreaking loss on Saturday. Save for that six-point victory in Game 1, OKC lost to the Warriors in all six of their other previous trips to Oracle Arena (SU/ATS) dating back to the 2014 season by a combined average of 15 points.
Betting on the Golden State Warriors
Not only did the Golden State Warriors prove their naysayers wrong with that stunning Game 6 victory in Oklahoma, they now also have all the momentum and mental advantage over their downtrodden opponents heading into Monday night's contest.
Stephen Curry made sure that there will be no repeat of the Thunder's blowouts from Game 3 and 4 of the series as he nearly finished Saturday's game with a near-triple-double of 31 points, 10 rebounds and nine assists. But Curry wasn't even the best thing that happened for the Dubs that night, as fellow Splash Brother Klay Thompson had a much more epic performance in store.
Thompson scored a game-high 41 points, going a torrential 11-of-18 shooting from beyond the arc. His 11 made three-pointers in that contest also happens to be a new NBA record, none bigger than his last make from deep that put the Warriors up three and up for good with just a minute and a half left in the fourth quarter.
Although Draymond Green (12 points, 12 boards, six assists and three steals) was practically Golden State's only other stat monster that night, the team still did a fantastic job as a whole in containing OKC's attack and energy late in the game. Heck, Westbrook had 11 assists and just one turnover after three quarters, but failed to dish out a dime and committed four turnovers in the fourth quarter alone.
And just like that, this series has shifted right back in the Dubs' favor. The oddsmakers immediately took action after Game 6 and pegged them back as the -135 favorites to win the NBA title this season, and their ticket to the Finals hasn't even been punched yet. Because hey, you really can't bet against the team that has won 17 of its past 20 home games (13-7 ATS), with each of those three defeats having been lost by no more than seven points.
Writer's Prediction
Make no mistake about it: the Warriors (+7) earn a second-consecutive trip to the NBA Finals after beating the Thunder in Game 7, 114-109.
Create a betting account now and cash in from all the exciting NBA Playoffs action in an instant.

Comments
comments