The NHL 2015-16 season enters its final and most-anticipated stage this Monday when the San Jose Sharks and the Pittsburgh Penguins face off for Game 1 of the championship series.
The Sharks are celebrating their franchise's silver anniversary in the league with a bang, having made it to their very first Stanley Cup final after years of simply being in the playoff hunt. On the other end of the rink, the Penguins would love to establish themselves further as this century's true hockey dynasty.
Who will hoist Lord Stanley's coveted trophy when all is said and done? Let's look deeper into San Jose and Pittsburgh's respective keys to ultimate victory below. Afterwards, check out our complete preview for Game 1 of this series to get your Stanley Cup Final betting fix started in a flash.
NHL News and Predictions
Sharks vs. Penguins Stanley Cup Final Series Preview
Keys to the Series
San Jose Sharks
Without a question, the San Jose Sharks – currently priced at +110 to win the series – earned their first trip to the Stanley Cup Final behind a relentless offense. They led the postseason with an average of 3.5 goals per contest mainly by having four of the playoffs' top five scorers in their roster.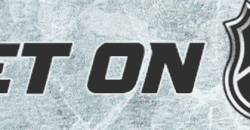 Those that have seen the Sharks play this season probably know that their power play attack is where they deal the most damage. They finished third this regular season with a 22.5-percent power play conversion rate, but that number shot up to an even better 27 percent in the playoffs.
Then again, San Jose never really needed the man-advantage as often to put pucks through their opponents' nets, as the team is also tops in the NHL this postseason by having 62.3 percent of its goals scored on even-strength.
Sure, big names like Joe Pavelski, Joe Thornton, Logan Couture, Brent Burns and Patrick Marleau get all the attention as the team's brightest stars, but the Sharks' young guns have also pitched in well for some much-needed depth. Tomas Hertl, Joonas Donskoi and Chris Tierney each have five goals coming from their respective second-, third- and fourth-line assignments.
Throw in veteran Joel Ward into the mix, who has 11 points in the playoffs and several crucial goals scored, and the Sharks are definitely replete with weapons that could fluster Pittsburgh for 60 minutes straight every single contest.
Pittsburgh Penguins
While San Jose's offensive arsenal is indeed frightening, it's still something that the Pittsburgh Penguins (-140 favorites to win the Stanley Cup) have already seen this postseason. The Sharks more or less mirror Pittsburgh's second-round opponent in the Washington Capitals – the regular season's best team by a wide margin behind great scoring and physicality – and the Pens dispatched the Caps from the Eastern semis in just six games with their own brand of speedy and accurate play.
Much like San Jose, the Penguins have found fantastic production beyond its pair of superstars in Sidney Crosby and Evgeni Malkin. In particular, nine-year standout Phil Kessel has resuscitated his career in the Steel City after stewing for six years in Toronto.
Kessel has an even nine goals and nine assists this postseason – exactly six points in each of the Penguins' three playoff series at that – in leading Pittsburgh's now-infamous "HBK Line" with Carl Hagelin (five goals, seven assists) and Nick Bonino (15 points, plus-seven in plus-minus).
The Sharks also need to be on the lookout for upstart winger Bryan Rust, who has flourished in the Penguins' third line with Malkin. Rust has three goals over the past two games, including the game-winner in Game 7 versus the Tampa Bay Lightning, to give Pittsburgh a reliable source of points and to nicely counter San Jose's own offensive depth.
Goalie Matchup
Martin Jones
Both the Sharks and the Penguins have trotted out young and relatively-unproven starting goalies this postseason, yet both have proven to be formidable net-minders in spite of their lack of combined playoff experience.
San Jose's Martin Jones officially became a postseason goaltender just this season after spending his first couple of years in the league as Jonathan Quick's protégé in Los Angeles. Jones must've picked up a ton of knowledge from the former Conn Smythe Trophy winner, as the Vancouver native is sporting a healthy 2.12 goals-against average and a .919 save percentage in the playoffs.
There were times during the regular season that backup James Reimer seemed like a better option between the steel posts for the Sharks, but Jones' stellar showing this entire postseason should be more than enough to hold San Jose's fort and let the team's scoring prowess do its magic.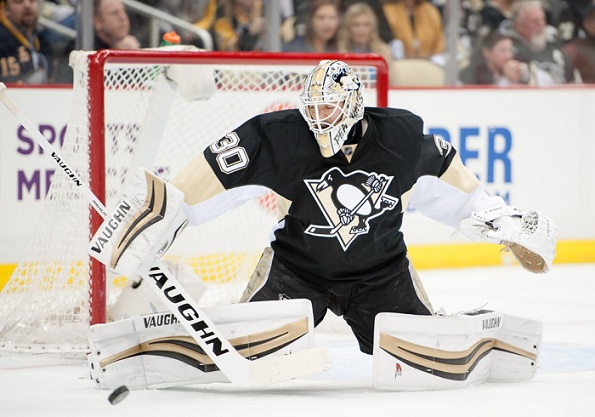 Matt Murray
Most Pittsburgh fans expected their team's winningest goalie in history, Marc-Andre Fleury, as a lock between the pipes throughout this postseason. However, Fleury suffered a concussion before heading into the playoffs, which prompted the Penguins to make the switch to third-stringer Matt Murray.
But alas, Murray turned out to be a godsend for the Pens. The 22-year-old boasts a dazzling 11-4 record across 15 postseason starts. His stats are nearly identical to that of San Jose's Jones as well, having a slightly higher GAA (2.21) but a better save percentage (.924). Fleury played a huge role in Pittsburgh's 2009 championship campaign, but now it's Murray's time to shine and he's certainly radiant in form already.
With top-notch scoring coming from the two squads, goaltending will be crucial yet again for both the Pens and the Fins. And in our humble opinion, this battle is about as evenly-matched as they come.
Series MVP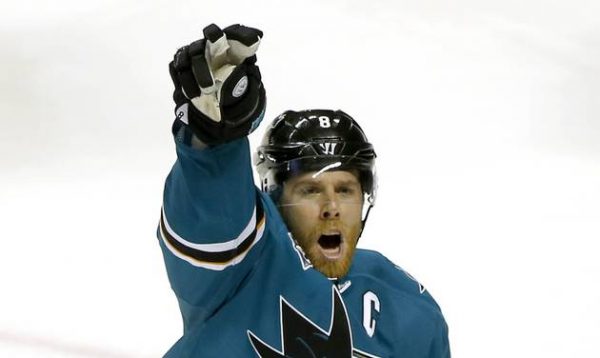 We've said it before in our Western Conference Final series preview and we'll say it again: there's been no other beast in this postseason like San Jose's Joe Pavelski.
Pavelski has 13 goals to lead all scorers in the postseason, and his total of 22 points is just two shy of fellow teammate Logan Couture's mark of 24. In addition, the Sharks are 12-2 in these playoffs when their captain registers at least one point in a contest.
To top it all off, Pavelski has been the utter definition of clutch for San Jose's entire campaign. He led the NHL with 11 game-winning goals in the regular season and continued that trend with a playoff-best four game-winners.
Pavs' craftiness and awareness on offense in nearly unparalleled, and the Sharks know very well how to utilize their main man on the attack to the fullest.
Writer's Prediction
The Sharks (+110) turn the Penguins to chum as they win their first-ever NHL championship title in six games.
Create a betting account now to win big from all the excitement of the Stanley Cup Final in an instant.

Comments
comments