If you're not careful, the Pittsburgh Penguins will kill you with their speed. The Eastern Conference Final proved their mettle when they traded blow-for-blow against last year's Stanley Cup Final runners-up, the Tampa Bay Lightning. But standing in the Pens' way are the tight-checking, big San Jose Sharks, whose power-play forces one's knees to tremble.
It's going to be one hell of a Stanley Cup Final between these two formidable teams. With that said, it's time to take a look at each team's keys to victory heading into Game 1 of this dazzling series. You can never run out of information to get you prepared for the playoffs much-anticipated conclusion. Check out what's in store with our experts' picks and predictions as well as our complete series preview.
NHL News and Predictions
---
Sharks vs. Penguins Stanley Cup Final Game 1
Where: Consol Energy Center – Pittsburgh, PA
When: Monday, May 30, 2016, 8:00 PM ET
Line: San Jose Sharks (+135) at Pittsburgh Penguins (-155); total 5.5 – view all NHL lines
TV Broadcast: NBC
---
Betting on the San Jose Sharks
When it comes to the Sharks, it's all in their top line. They throttled the defensively-focused St. Louis Blues in the Western Conference finals in just six games. Joe Thornton, Joe Pavelski and Tomas Hertl were spectacular. Pavelski has been San Jose's man of the playoffs with a postseason-leading 13 goals. He has scored in each of the Sharks' last three games against the Blues.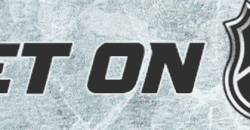 Pavelski isn't just a scorer. He also had his chance to become the creator, especially in the last series. He assisted on five goals, four in the first three games alone. He'll have more opportunities to shine against Pittsburgh, who have played with a shallow blue line throughout the postseason. Pavelski has already beaten one of the best defensemen in the playoffs, the Blues' Alex Pietrangelo who kept the likes of Patrick Kane, Jonathan Toews and Jamie Benn in check.
What makes the Sharks very dangerous is their incredible power play. They have scored in 27 percent of their power play opportunities in the postseason. Opponents just do not have an answer against Thornton up on the halfboards. He's been the Sharks' main creator recently with seven assists in a four-game points streak. Don't expect the Sharks to let down any time soon.
Goalie Martin Jones hasn't been amazing, but he's been solid enough to keep the Sharks in games. He's 1-1 with a 2.51 GAA in two games against Pittsburgh this season. His win came on the road, when he stopped 38 of 39 shots in a 3-1 victory. Jones had lost four straight on the road this postseason before winning the last two in St. Louis.
Betting on the Pittsburgh Penguins
While the Sharks rely heavily on their top line, the Pens use their speed all throughout their roster. Pittsburgh has depth to help them go off for days. Even if Sidney Crosby and Evgeni Malkin are contained, there are still the likes of Phil Kessel, Carl Hagelin and Nick Bonino to take care of. That second line was insane in the Eastern Conference finals.
Kessel scored four goals and assisted on two more against the Lightning. Bonino had five points, while Hagelin had four. The trio could unleash hell on the Sharks, who don't have much depth when it comes to the blue line.
Crosby also showed that he can still strut his stuff last time out. He was shut out by Washington in the second round but responded with three goals in seven games against the Lightning. He also scored the first overtime winner of his playoff career in Game 2. Crosby has scored 133 points in 118 career playoff games.
The Pens also have a pretty solid goalie in the form of Matt Murray. He's gone 11-4 with a 2.22 GAA throughout the playoffs. He's yet to meet the Sharks in their current form. If he struggles, the Pens can still go to Marc-Andre Fleury, who went 1-1 with a 2.05 GAA against the Sharks in the regular season.
Writer's Prediction
The Sharks (+135) breach to take the series lead.
Create a betting account now and enjoy plenty of action in the Stanley Cup Final.

Comments
comments